If you had to reinvent your past would it be happier? If it were, who would you be?
| | |
| --- | --- |
| | Mind & Body Healing Storytelling |
| | Sheffield, United Kingdom |
| | 20,000 words |
| | 50% complete |
| | 2 publishers interested |
Synopsis
Do you remember what being a child felt like? Did you wonder how the world would be like if flowers talked and if adults were different? Do you remember your fears and your happineses while you explored the world? Do you want to be a child again and see the world through the eyes of children? Would you have courage to go back in time if there was a way there?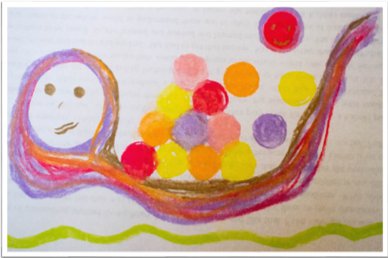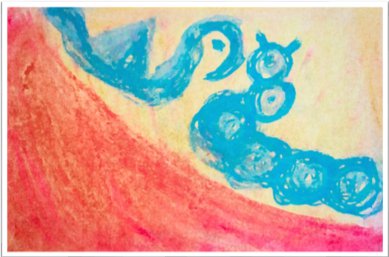 Outline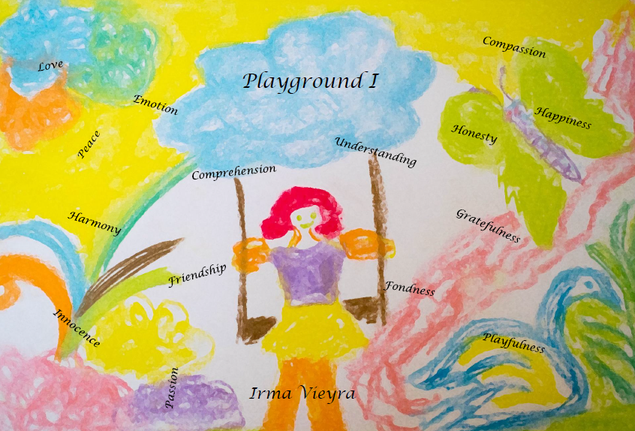 Playground I is made out of stories of children, boys and girls. Children stories are written in a more abstract way for very young children and girls and boys' stories are more adult-like and are aimed at older children. The stories were created to help children face silent traumas that everyone suffers from and sometimes we run away from them instead of being able to deal with it. This process leaves cognitive marks that go on during al adult life. Storytelling can help these children desensitize associated memories from objects, structures, images, concepts and behaviours that tend to remain in their memory for all their lifes if they do not learn how to deal with the traumas. Playground I is the first book of a collection of 3 books, where each one is dedicated to a different type of process that can have been associated to those memories. Playground I is dedicated to objects, images and words most commonly associated with daily traumas. Playground II is dedicated to structures and behaviours associated with more complex traumas and Playground III makes the connection between the two by being a book with schemes that connect the different stories from Playground I and Playgound II through a board game like paths where each storry can be the continuation of the other by using causality of how one behaviour can lead to the other. In this way, all three books stand as a single identity but together they stand as a playable game to teach children about their traumas and self-restricting behaviours and how they can lead to worse behaviours in the future.
Audience

Risky behavious are caused by childhood traumas
that have never been identified or have not been dealt properly. The studies of
CDC and Kaise Permanente with 17500 adults showed that 80% of adults had at
least one adverse childhood event (ACE). Having a high level of ACE dramatically
increases the risk of developing 7 out of the top 10 causes of death. Having
just 4 or more ACE increases the relative risk of depression in 4.5 times,
cancer in 2.5 times, diabetes in 1.6 times, stroke in 2.6 times and being
suicidal in 12 times. With 6 or more, the person has a chance of a reduced
lifespan of 20 years. The Center for Disease Control and Prevention in
Atlanta defines ACE as:
- Parents separating or divorcing;
- Physical, sexual and emotional abuse;
- Physical and emotional neglect;
- Domestic violence;
- Mental illness in the family;
- Substance abuse;
- Incarceration by a related family member;
Even though these are obvious traumas there are also silent
ACE that are attachment and development traumas and it is estimated that
50% of the adults have probably experienced them. These ACEs will usually lead to destructive health patterns
like workaholism, perfectionism, over-achievement, over-giving, discounting
personal needs, eating disorders amongst others.
Some of these events might have been identified during
childhood but others will have remained hidden especially if they were silent ACE and if
there was never any support from the outside. The fact of being highly
sensitive person or the way that the memory is reframed can also lead to major
traumas not ever being recognized as traumas by the people themselves.
The audience of this book is mainly children and teenagers
that might be suffering from silent ACEs that cannot be easily identified by
their parents but also for adults that are struggling with their health and do
not know if there might be a ACE behind their health issues too because
research indicates that the mind body connection is very strong and the coping
abilities of a person will define how they will deal with new levels of stress
that are more and more common nowadays. Psyconeuroimmunology is a field that
specializes exactly on the connection between the psycologic and neurologic
aspects and the imune system that is usually compromised under stress. These
events can make the situation even worse which is why dealing with these issues
as young as possible might become essential for people.
Storytelling and healing stories are commonly used by native
tribes in america to teach children and to help them deal with daily life
issues such as departing of a loved one. Recently this practice has also
been having an increase use in several types of psycological issues. There are
people in the US clinics work through fairy tales for people with eating
disorders, the Child Centre for Mental Health in London describes storytelling
as the natural language for children, David Suzuki is an enviromentalist that says
that children that grow up hearing about rivers and forests are more likely to
connect to nature and have less risky behavior, Susan Perrow is a known writer
and teacher that travels all around the world to teach teachers, parents and
therapists how to create stories to deal with with childhood trauma and even
mass scale traumas with simple fairytales and healing story telling.
There is some work on this area and it might be true that it
does not necessarily solve the issues and it might help only a little but any help that can be done to help children's development is
welcome and there is not many books dedicated to these issues.
References:
Nikki Gratrix - The 7 Steps to Healing Emotional trauma: https://www.nikigratrix.com/ac...
Storytelling Traditions of Native America: http://www.teachercertificatio...
Healing Through Stories: http://susanperrow.com/
I could not believe the power these stories have: http://www.zdravo-slovenija.co...
Author
The author has written since young age and then to the her school
newspaper during high school. She has published articles in her town local
newspaper and participates in writer's circles in her town. She has several books written in portuguese.

She worked as a researcher in Computational Linguistics during
three years in Edinbugh, Scotland and Belgium, Brussels. During which she published technical articles in several
conferences and a magayine. She also worked on storytelling and feelings during her masters degree.
Promotion

The audience of this book is young children and teenagers that have been exposed to risky behaviours, traumatic experiences, or struggled to fit in society. The promotion is going to be done by presenting this concept to several audiences that might be interested in helping children and would like to discover if indeed storytelling might help children at risk and what are the elements in storyteling that really help and how this could be replicated in other stories to reach a bigger audience to deal with more types of traumas and memory associations.
Competition
There are not many books dedicated to explore storytelling to help children face their traumas and desentitize them from the associations they build in their memory. Yet, any story might be in theory healing, even though they
are not written with that purpose in mind. The main books in this area are from
Susan Perrow where I obtained many of the guidelines of how to write the
stories. The most known are:
- The spoonful series (Susan Perrow)
- Healing stories for challenging behaviour (Susan Perrow)
- Therapeutic Storytelling: 101 Stories for Healing Children (Susan Perrow)

The difference between those books and this one is that this
book was written to contain a very expressive range of adverse childhood trauma and to explore the different memory associations that exist in these children.

- The Little Prince (Antoine de Saint-Exupéry)
The Little Prince which was used as inspiration is also a
storytelling fairy tale that the author uses to talk about friendship and how
to deal with the problems of being isolated and without friends. Yet, it was
not made with that purpose on mind.

- What to do when you are scaried and worried: a guide for kids (James J. Christ)

It is not a storytelling book per say but it offer
strategies and explanations that cover most of the common fears, worries and
anxieties in child's mind. It is different in the sense that it mostly for
people that are trying to rationalize their fears and its written by a famous
psychologist. Yet it does not target people that would prefer not to talk about
their problems.

- The Whole-Brain Child: 12 proven strategies to Nurture YourChild's Developing Mind (Daniel J. Siegel and Tina Payne Bryson)

It is written by a neuropyschiatrist and parenting expert
and it is a very good child psychology manual to understand children's behavor
and reactions. Yet, it is not healing storytelling. It is here because of the
innovative illustrations they use in the book to explain certain concepts to
the children, which helped us identify that besides concepts and words, children have associations with images and colors.
Sample
A child finds out the world of flowers
There was once a child that did not see why everyone would bring a bundle of flowers to her mother every time there was an event such as birthdays, funerals or any other special occasion worth mentioning. Her favorite flowers were the ones that were golden yellow like the sun but those flowers did not seem to bring the sun with them. They looked sad to the girl and they died as quickly as they came as if it was a punishment, both for the flowers that were no longer in the field but also for the gifted person whose gift perished not very long after it was received. The child could only ask why would adults want to give each other's flowers? It was a vicious cycle of sadness, lost and despair! Just to remind us that love and hope are flimsy, or so she thought.
A day came when the child found a very rare rose in her grandmother's garden. The rose's color was of the brightest red she had ever seen but the rarest thing about the rose was not its color nor how it looked like, but the fact that it talked. The child had never heard of talking flowers before but she had not seen all the flowers in the world either and not all humans talk! So she did not find it particularly strange!
She thought right away of asking the rose why adults would give flowers to each other. The rose was very patient and told her the story from the beginning. How adults started by not liking each other and were unable to communicate in the same language so they needed to create gestures of peace with each other for mutual understanding. Giving flowers was such a gesture! Created from the good heart of Humans! Flowers appreciated it and saw it as an honor to be a gesture of peace, love and understanding. Nowadays, the world has changed though, the rose said. Humans give each other flowers for no reason at all! The flowers are sad and can only pity Humans that do such futile actions. Flowers are no longer honored to be given away but they do not blame Humans either. The way flowers look at themselves has changed through the years. The rose said the current untold rules of all flowers:
Flowers have no nation – seeds fly in the wind and are taken by birds to all corners of the globe;
Flowers have no boundaries – they spy on people's and animals' secrets with no regrets;
Flowers have no story – they just enjoy being themselves during their short lived existence;
Flowers are similar – at distance they are similar but they are always unique when you get closer….
The rose carried on with her list of rules but something got stuck in the girl's mind: the fact that all flowers look similar. Now that she had taken a bit more time to consider the flower in front of her, she could see that the rose was rather different from all the roses that she had ever seen before. The girl thought she the rose was only a rare species but that did not seem to be the case. She seemed to have seen this type of flower somewhere before but she was not certain where. The flower also reminded her of a young lady called Kindness but actually now that she looked closer, she recognized the flower as one from the species of Camellia Sinensis. She had met once a golden one, but this one was red like a fire and tender and sweet like a cat. Unexpectedly, her mouth opened and she blurted out:
'Would love to be your friend! Could we play together again!' – to which the flower answered:
'I will only play with you if you will dance and sing with me once more. I have always wanted to play in the playground with you and your friends!'
They looked at each other's eyes and they recognized the possibilities: the Camellia of her dream and the rose in front of her were the same flower in essence but different in fluidity. So they hugged one more time in her dreams and they felt the love they had always wanted: true friendship.