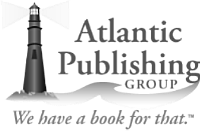 Atlantic Publishing Group, Inc.
For over 30 years Atlantic Publishing has been providing millions of readers information to jumpstart their careers, start businesses, manage employees, invest, plan for retirement, learn technologies, build relationships, and live rewarding, fulfilling lives. Our award-winning authors and publication staff strive to make our products the best and most up-to-date available. We go further than most publishers to get our customers the best products.
Hybrid publisher
Children Fiction, Mind & Body, YA Fiction, Biography & Memoir, Business & Money, Career & Success, Cookbooks, Food & Wine, Health, Fitness & Dieting, History, Journalism, Personal Growth & Self-Improvement, Politics & Social Sciences, Society & Culture
Worldwide

eBooks2go
eBooks2go, Inc., was founded in 2011 to provide the missing link for all your publishing needs. Our end-to-end solutions provide the guidance and support that enable publishers and independent authors to pursue their passions. To date, we have helped more than 750 authors and 100 publishers worldwide.

Our Mission
eBooks2go is where dreams get published! We are devoted to grooming authors and publishers for long-term success. We strive to deliver high-quality products, sustainable marketing strategies, and a positive customer experience throughout the entire publishing process. Our experienced staff will directly work with you to help your books enthrall and entertain readers.

We Are the Catalyst for Your Writing Career
eBooks2go offers an array of simple and affordable solutions to assist self-publishing authors at every stage of the book publishing process. Our comprehensive service offering includes editing, print and eBook production, book marketing, cover designs, ISBN registration, and even website designs. We are the single source for all of your publishing needs.

Profit from Your Passion
eBooks2go is invested in your publishing goals! Follow your ambitions and contact us today to learn more about the personalized publishing experience we offer!
Hybrid publisher
Children Fiction, Literary Fiction, Mind & Body, Mystery, Thriller, Horror & Suspense, Romantic Fiction, Science Fiction & Fantasy, YA Fiction, Biography & Memoir, Business & Money, Career & Success, Cookbooks, Food & Wine, Health, Fitness & Dieting, History, Journalism, Personal Growth & Self-Improvement, Politics & Social Sciences, Religion & Spirituality, Science, Society & Culture, Sports & Outdoors, Technology & the Future, Travel
Worldwide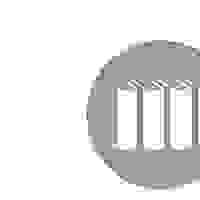 1106 Design, LLC
Dear Author,

Congratulations on writing your book!

Options abound in today's publishing world, and it can be difficult to tell the difference between traditional publishers, hybrid publishers, subsidy publishers, and self-publishing companies.

1106 Design offers independent publishing as it was initially intended, with you, the author, as the publisher. We don't publish your book, you do, and we'll show you how with our signature hand-holding at every step.

We offer publishing-house-quality manuscript editing, cover design, interior design and layout, proofreading, eBook formatting, author websites, and book marketing assistance, to help you produce a beautiful, market-ready book. Then we'll help you obtain printing and distribution in your name, so 100% of the proceeds are paid directly to you.

Work with us, and you'll retain complete control of the creative process, your design files, and your revenue stream, and your book will be available for sale in a matter of months.

Here's a price summary of our most popular services for books 50,000 words and under:

Cover Design starting at $995
Interior Layout with Proofreading starting at $1,530
Copyediting: $36.30 per thousand words
Ebook Formatting starting at $775

You can find the prices for all our services here:

https://1106design.com/services/

Is it worth it? Click the links below to view our cover and interior design samples and customer reviews to decide for yourself:

http://1106design.com/samples/

http://1106design.com/customer-reviews/

If you would like a custom quote, please email your completed manuscript to md@1106design.com and let us know which services you need. Don't worry; we won't share your manuscript with anyone else.

Questions? We'll be happy to talk to you!

At 1106 Design, we love helping authors create great books! We hope to hear from you soon.

Sincerely,
Michele DeFilippo
Owner
Service publisher
Children Fiction, Literary Fiction, Mind & Body, Mystery, Thriller, Horror & Suspense, Science Fiction & Fantasy, YA Fiction, Biography & Memoir, Business & Money, Career & Success, Cookbooks, Food & Wine, Health, Fitness & Dieting, History, Journalism, Personal Growth & Self-Improvement, Politics & Social Sciences, Religion & Spirituality, Science, Society & Culture, Sports & Outdoors, Technology & the Future, Travel
Worldwide