Just a quick update here to thank you for helping to get my book off the ground. The campaign got nearly 300 more pre-orders in the last three days and I hit my goal of 1,000 pre-orders. Yeah! Thank you!
Since the campaign ended, I've had conversations with several publishers and have gathered some good information. My goal of having the book in your hands this fall seems doable. I'm hoping you'll get it in October or November.

Of course, the main thing I need to do now is finish the book. I've cleaned out part of my basement (and delayed the demolition and remodeling in the meantime) and set up a desk (photo below) where I'll do the writing. It's not the most attractive space, but the point is to eliminate distractions and just work on the book.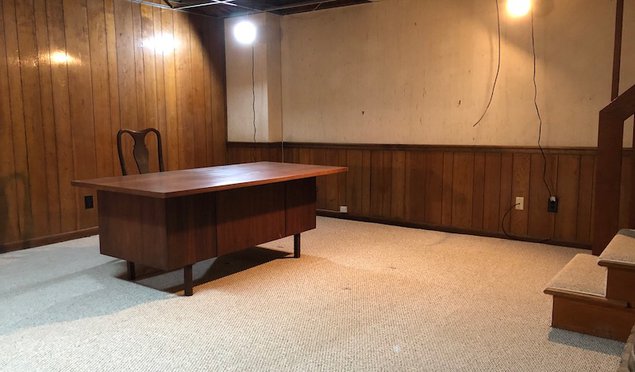 Since the campaign ended I've heard from several people who wanted to pre-order but missed the deadline or found out too late. Soon I'll set up a page on our website to continue taking pre-orders, so watch for that in the next week or so.
Thank you so much for pre-ordering the book! I really appreciate it.
All the best,
~ Allison