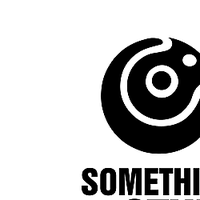 Something or Other Publishing
Something or Other Publishing (SOOP) is a Madison, Wisconsin based independent press dedicated to publishing industrious authors in a wide variety of genres. SOOP has a unique model called author-driven publishing whereby we accept Book Idea submissions rather than completed manuscripts. Authors then work through a self-education program while getting votes. This educational experience combined with the email list built by gathering votes prepares authors for a successful pre-order campaign like those conducted on Publishizer.

When expressing interest in campaigns on Publishizer, Something or Other Publishing is not looking for authors to work through its standard Book Idea Program. Instead, it is looking to establish a relationship with the author and to determine if there's an alignment of goals and the potential for a close, productive working relationship. If SOOP likes what it sees, it offers a traditional full service publishing contract.

Key advantages to working with SOOP include the level of personalized care our authors receive. Although our Director of Publications worked for big New York publishing companies for over twenty five years and our Director of Editorial Services has decades of experience in print publications, both work closely with all of our authors. We have also become adept at social media marketing, harnessing the power of the crowd to promote authors and get them exposure previously reserved for big name authors published by big name publishing companies.
Traditional publisher
Children Fiction, Christian Fiction, Commercial Fiction, Contemporary Fiction, Historical Fiction, LGBT Fiction, Literary Essay, Literary Fiction, Mystery, Thriller, Horror & Suspense, Mind & Body, Mythology & Folk Tales, Poetry, Romantic Fiction, Science Fiction & Fantasy, Women's Fiction, YA Fiction, Art & Photography, Biography & Memoir, Business & Money, Career & Success, Children Non-Fiction, Christian Non-Fiction, Cookbooks, Food & Wine, Communication Skills, Corporate Culture, Crafts & Hobbies, Creativity, Current Affairs, Economics, Education, Entrepreneurship & Small Business, Health, Fitness & Dieting, History, Humor & Entertainment, Illustrated Books, Journalism, LGBT Non-Fiction, Management & Leadership, Marketing & Sales, Mindfulness & Happiness, Money & Investment, Motivation & Inspiration, Nature & Environment, Parenting, Personal Growth & Self-Improvement, Philosophy, Politics & Social Sciences, Popular Science, Productivity & Time Management, Psychology, Reference, Religion & Spirituality, Science, Sex & Relationships, Society & Culture, Sports & Outdoors, Technology & the Future, Travel, YA Non-Fiction
Worldwide

eBooks2go
eBooks2go, Inc., was founded in 2011 to provide the missing link for all your publishing needs. Our end-to-end solutions provide the guidance and support that enable publishers and independent authors to pursue their passions. To date, we have helped more than 750 authors and 100 publishers worldwide.

Our Mission
eBooks2go is where dreams get published! We are devoted to grooming authors and publishers for long-term success. We strive to deliver high-quality products, sustainable marketing strategies, and a positive customer experience throughout the entire publishing process. Our experienced staff will directly work with you to help your books enthrall and entertain readers.

We Are the Catalyst for Your Writing Career
eBooks2go offers an array of simple and affordable solutions to assist self-publishing authors at every stage of the book publishing process. Our comprehensive service offering includes editing, print and eBook production, book marketing, cover designs, ISBN registration, and even website designs. We are the single source for all of your publishing needs.

Profit from Your Passion
eBooks2go is invested in your publishing goals! Follow your ambitions and contact us today to learn more about the personalized publishing experience we offer!
Hybrid publisher
Children Fiction, Literary Fiction, Mind & Body, Mystery, Thriller, Horror & Suspense, Romantic Fiction, Science Fiction & Fantasy, YA Fiction, Biography & Memoir, Business & Money, Career & Success, Cookbooks, Food & Wine, Health, Fitness & Dieting, History, Journalism, Personal Growth & Self-Improvement, Politics & Social Sciences, Religion & Spirituality, Science, Society & Culture, Sports & Outdoors, Technology & the Future, Travel
Worldwide