First let me say how grateful I am to everyone who has pre-ordered and who has been sharing the news with their connections. While I know that I can reach my goal if everyone I know pre-orders just one book, I also know that not everyone needs this book.
This book really is for all of those small business owners, direct sellers, sales managers, and sales professionals who struggle with the sales process. There truly is another, better way, and this book shares just what that better way is.
Please keep telling people about the book. Encourage those who are struggling to pre-order a copy. Together, let's improve the results of every business owner and salesperson out there!
Thank you for your continued support. It means the world to me.
Warmly,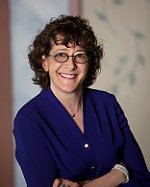 Diane