Synopsis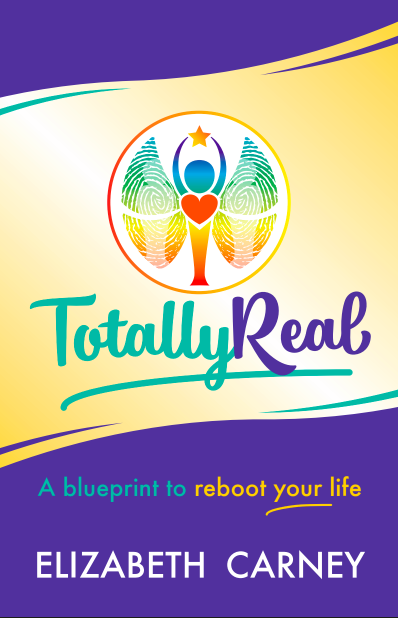 Many successful professional women reach a point in their life when suddenly everything is not as they thought it was. They are unexpectedly side-lined or let go in some way from work they love. Many are also dealing with an empty nest, and an impending separation or divorce. To add to this, they may also have to cope with ageing and dying parents. Basically, their life has imploded, and whilst pretending to themselves and the outside world that all is well, in real life as they knew it has fallen apart. Completely lost, they do not know which way to turn.
Years of personal experience plus that of my clients and hundreds of people I have had conversations with has led to the understanding that the emotional experiences and the underlying root causes of women dealing with life-altering events have many common themes. The overlooked aspect is that the pathways embedded in the subconscious from years of repeated conditioning are key to understanding how to move forward. I have identified ten key patterns of professional women in crisis and from here developed my unique Reboot protocol.
Ten Key Patterns of Women in Crisis:
1. Imbalance: Your life feels as if its not actually what you thought it was, even if you can't put your finger on exactly what's wrong.
2. Image: Keeping up appearances is vitally important, often at the risk of not facing the reality of your situation.
3. Identity: You start to question who you are, wondering if you know anymore.
4. Individuality: It's easier to fit in than to stand out; your own individuality is suppressed – perhaps to conform or keep the peace.
5. Integrity: You accommodate the needs of others at the expense of your own, sacrificing your personal inner integrity in the process.
6. Influence: You believe that nobody listens to you anymore and so your opinions do not matter.
7. Impact: Apathy sets in; you disengage because there is no point in doing certain things, or perhaps in doing anything at all.
8. Imagination: You lose touch with reality as your imagination verges on paranoia. You can't think straight or conceive of a way to change the situation.
9. Independence: Unplanned independence throws you into a crisis of vulnerability and confusion; alternatively, you are unable to break free of the circumstances that have enforced your dependency.
10. Intuition: You become blind and deaf to the messages of your own intuition and make decisions that are not in your best interests.
The Reboot protocol is a tested framework that goes deep into each of these key patterns to enable complete understanding and acceptance in order to then move forward and create sustainable transformational change. Reviewing your individual position against all of the characteristics of each pattern is the starting point, with each aspect continually evaluated at each stage of the protocol. The result is a transformational change of the mind and body but also at a soul level.
In the space of a year, I lost my father, the job I loved and my husband left. Every single one of these events was unexpected, coming totally out of the blue, outside of my control, and clearly not of my choosing. I went from having a pretty good life to feeling like I had nothing and no one to turn to. I was devastated and by turn both angry and ashamed wondering what on earth I had done. Having worked so hard to create a successful life it had suddenly collapsed around me and all I could think is this isn't how it was meant to be. Fast forward a decade or so and finally, I am living the life I want, in the beautiful Italian region of Abruzzo. I have enhanced my corporate experience achieving accredited MasterCoach status as well as qualifications in a range of holistic therapies including Vibrational Sound Therapy. I'm restoring an incredible house to its former glory, continuing my coaching work and writing from here whilst looking forward to visitors, VIP clients, and hosting intimate retreats in the near future. My passion and purpose is to help and support those other devastated women so they get through the crisis knowing they are not alone and with the guidance, a framework to enable them to get back up faster, take back control so they can live the life they deserve as their unique authentic self. In other words - get Totally Real!
Why support this book?
-Divorce rates are rising for over 50s and 60s 2016 -13,000 women in 2016 5.8% increase since 2009/10 (ONS)
-The Telegraph – August 2020; 1 in 4 over 50s have been furloughed – 377,000 may never work again. Over 50s represent 32% of the UK workforce
-Age UK highlight that ageism is still a key concern in the workplace with one in three 55 to 64-year olds believing they have been disadvantaged because of their age
Audience
Professional women in their fifties who have unexpectedly found themselves alone without a job, purpose or partner.
Competition
-Discover Your Authentic Self: Be You, Be Free, Be Happy Paperback – June 8, 2016 by Sherrie Dillard
-I'm Not Leaving You, I'm Loving Me Paperback – August 27, 2020 by Carla E. Criswell
-Something More: Excavating Your Authentic Self Paperback – October 1, 2000 Sarah Ban Breathnach