Synopsis
A Fat Cow in China is a comprehensive no-nonsense, no holds barred guide on how a foreign entrepreneur can set up a business in China. Too often, books on the subject are tech heavy, based on personal anecdotal evidence and backwards-looking. A Fat Cow in China is based heavily on actual research I conducted over a 7-year period and from my personal experience of building my own business in the region. The book is finally backed up by my doctoral research on Chinese market entry and attempts to be forward-looking by nature. This book will connect with small business owners and aspiring entrepreneurs who have an interest in Asia in general and China particularly. There are also general lessons to be learned about entering emerging markets. This book attempts to set out a roadmap for beginning a start-up in China.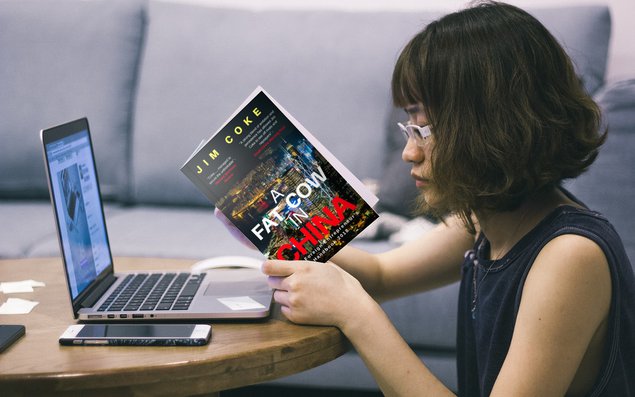 The fundamentals can easily be applied to any part of the world, but the contents have been geared towards China, using Hong Kong as the preferred starting point. No knowledge of the region is assumed, and the reader is expected to use this book as a springboard for further investigation - particularly as Chinese laws and regulations can change overnight. Furthermore, this is the first edition and a new edition will be updated and produced at the beginning of each new year in order to keep abreast of the changing legal and business environment in China. This will be the first forward-looking annual compendium on entry into the Chinese market.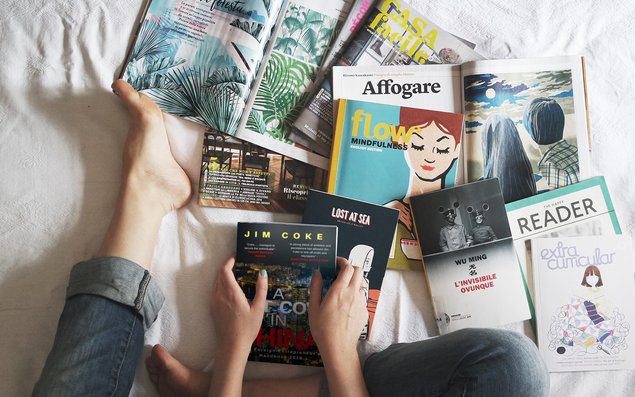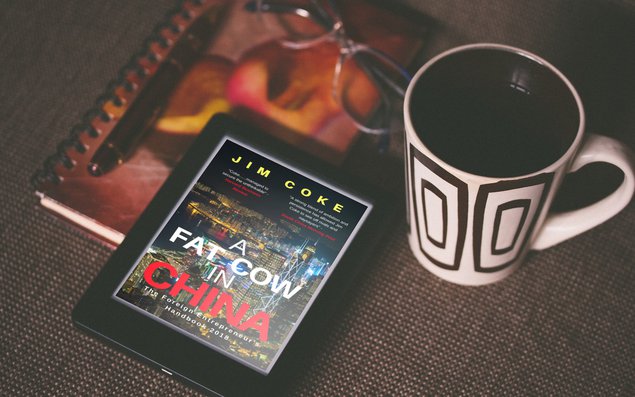 Outline
The book is divided into 17 parts beginning with the first two that introduce the reader to China's economic past as well its present transformative trajectory. The book goes on to offer suggestions on how to generate business ideas, especially those that will be implementable in China given its unique cultural disposition. Then the book looks at specific pre-launch strategies that an entrepreneur will find helpful, then goes into the fundamentals of execution such as creating companies, getting partners, raising finance, creating prototypes and all the sales and marketing techniques that bring success in the region. The next few parts focus on specific market entry routes and e-commerce in China followed by helpful tips on expanding a business across the different regions and territories. The book finally ends with a chapter on current research on entrepreneurship and gives the results of a survey conducted on non-Chinese China-based entrepreneurs. To conclude, the book offers a flowchart of where an entrepreneur should begin and what steps should be followed at each stage.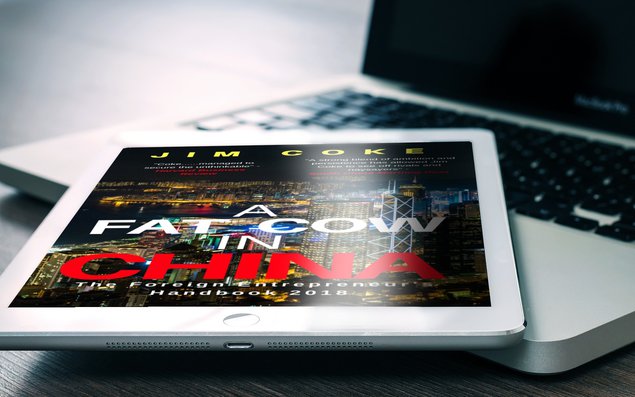 PART 1 - WELCOME TO CHINA
Chapter 1 - China's global position
Chapter 2 - Chinese Entrepreneurship
Chapter 3 - China – former hyperpower
Chapter 4 - The rise of Chinese Entrepreneurship
Chapter 5 - Misconceptions about China
Chapter 6 - Taiwan: problem or opportunity?
PART 2 - MODERN CHINA
Chapter 7 - China's future
Chapter 8 - RMB & China's new economic policy
Chapter 9 – 21st century Hong Kong
Chapter 10 - An economic gateway into China
PART 3 - IDEATION
Chapter 11 - Supply Chain Economics
Chapter 12 - Price Arbitrage
Chapter 13 - Understanding Chinese culture
Chapter 14 - Pivoting ideas
PART 4 - PRE-LAUNCH STRATEGIES
Chapter 15 - Borrow something from home
Chapter 16 - Internet of Things (IoT)
Chapter 17 - Sell/serve yourself
Chapter 18 - Our man/woman in China
Chapter 19 - Creating a name and brand
PART 5 - EARLY STAGE EXECUTION
Chapter 20 - Setting up a company
Chapter 21 - Immigration & Visas
Chapter 22 - Staff employment
Chapter 23 - Office and administration
Chapter 24 - Pitching & Business Plans
Chapter 25 - Licenses & Permits
PART 6 - RAISING FINANCE
Chapter 26 - Friends, Family & Fūērdāi
Chapter 27 - Angel investors
Chapter 28 - Crowdfunding
Chapter 29 - Bootstrapping
Chapter 30 - Venture capital
PART 7 - PARTNERSHIPS & ENTITIES
Chapter 31 - Agents, brokers & intermediaries
Chapter 32- Joint ventures in Mainland China
Chapter 33 - Local partners in Hong Kong
Chapter 34 - PRC entities: RO, WFOE, JV & FIPE
PART 8 - LAUNCHING
Chapter 35 - Prototypes
Chapter 36 - Market validation
Chapter 37 - Intellectual Property
Chapter 38 - Launch: Soft and Hard?
Chapter 39 - KYC and Due diligence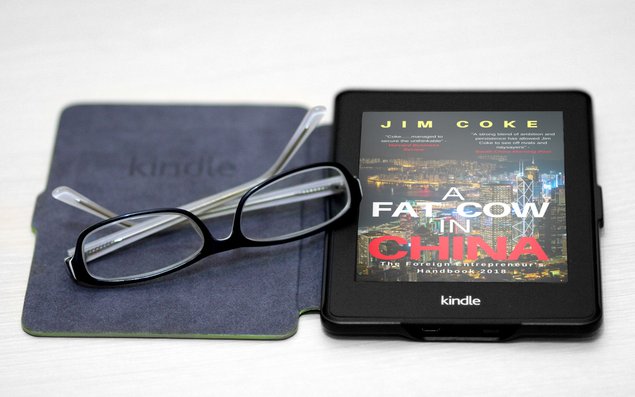 PART 9 - SALES, MARKETING & NEGOTIATIONS
Chapter 40 - Sales strategies & tiered cities
Chapter 41 - Digital marketing
Chapter 42 - Agents & Distributors
Chapter 43 - Negotiations
Chapter 44 - Chinese stratagems – know thy enemy
PART 10 - GUANXI & NETWORKING
Chapter 45 - Network list
Chapter 46 - Business & cultural behaviour
Chapter 47 - Red packets and brown envelopes
Chapter 48 - Red Packets
PART 11 - E-COMMERCE MARKET
Chapter 49 - China's B2C e-commerce market
Chapter 50 - China's B2B e-commerce market
Chapter 51 - Cross-border e-commerce (CBEC)
Chapter 52 - Building a social media audience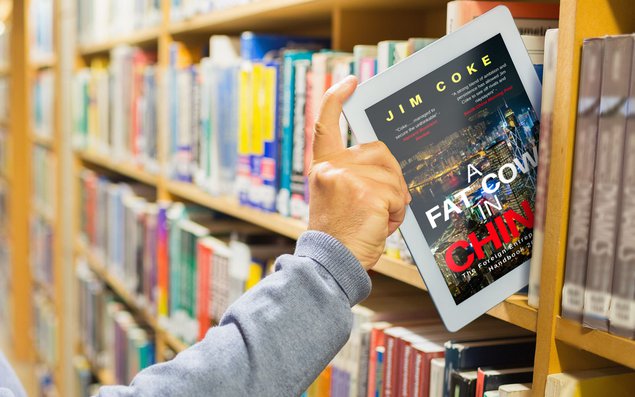 PART 12 - FREE TRADE ZONES (FTZ)
Chapter 53 - The economics of China's FTZ
Chapter 54 - Shanghai FTZ
Chapter 55 - FTZ vs CEPA
Chapter 56 - Taking advantage of a FTZ
PART 13 - FREE TRADE AGREEMENTS (FTA)
Chapter 57 - Leveraging Hong Kong's CEPA
Chapter 58 - Leveraging Macao's CEPA
Chapter 59 - How to use CEPA
Chapter 60 - China's free trade agreements
PART 14 - GROWING IN CHINA
Chapter 61 - Race and discrimination
Chapter 62 - Cash flow
Chapter 63 - Growth across China
Chapter 64 - Awards, endorsements & prizes
Chapter 65 - Crack'd Mirror Syndrome
PART 15 - ENTREPRENEURSHIP RESEARCH
Chapter 66 - History of Entrepreneurship
Chapter 67 - Entrepreneurship Theories
PART 16 - RESEARCH SURVEY
Chapter 68 - Conclusion
Chapter 69 - Results
PART 17 - WHAT TO DO NEXT………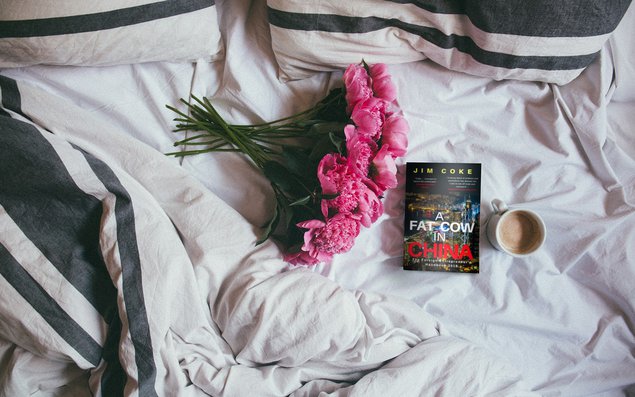 Audience
China's fall and rise as a superpower has generated a lot of research but its economic power, global position and the size of its market also attracts a lot of entrepreneurs. In addition to its economic might, three recent events have made conditions favourable for foreign entrepreneurs and overseas investments. Firstly, China has created its own 'World Bank' (The Asian Infrastructure Investment Bank), it has revived the Old Silk Road into a One Belt One Road Initiative (OBOR) and finally, it is rebalancing its economy by the internationalization of the Renminbi. All three make a compelling case for entrepreneurs entering the Chinese market.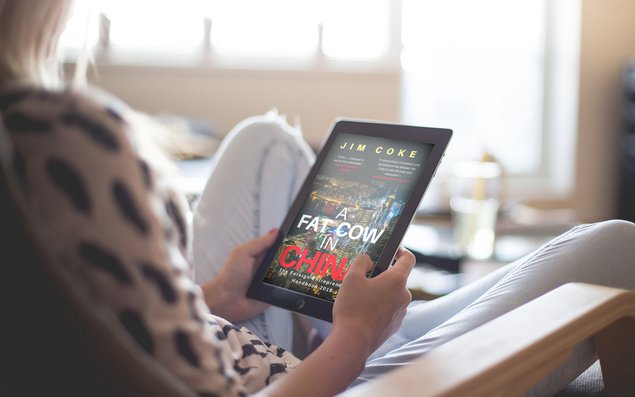 In the US
The rising interest in entrepreneurship has become a regular topic amongst academics and politicians the world over. For the past 10 years in the US alone, an average of 600,000 new businesses were set-up each year. There is also a significant increase in endowments received by business schools in the U.S. for entrepreneurship activities, programmes and courses. Since 1995 US$100 million has been contributed compared to an average of US$500,000 to US$1 million in the early 1990s. Even the Global Entrepreneurship Monitor (GEM) conducted studies in 40 different countries and saw a sharp increase in entrepreneurship from 2% to 29%.
In the UK
Brexit means that Britain potentially has to negotiate over 20 international trade deals which involve or affect more than 100 countries; a mammoth task since Britain has not negotiated a single trade deal in forty years. Why is a trade deal with China so important to the UK? According to the Office for National Statistics, the top 10 counties which the UK runs a trade deficit are in the EU except for China which happens to be the second largest after Germany. Once Britain leaves the EU, it will have an economic imperative to negotiate a trade agreement with its second largest creditor nation and it is expected that British entrepreneurs will seek opportunities in China.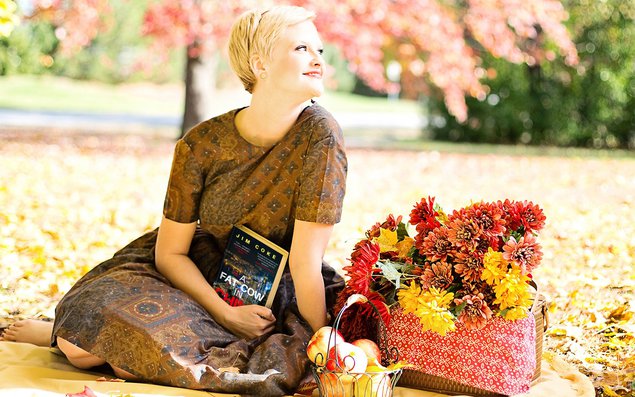 This book is especially for the forward-looking observers who understand the inevitable.
· New businesses – the downsizing of big firms has produced a lot of people starting out on their own and China is the biggest market for their product or service.
· Freelancers – the use of technology allows many freelancers to generate additional incomes streams and China has a lot of untapped opportunities for that. More so, the internet has made a once inaccessible China very accessible.
Solopreneurs and Wantapreneurs – a few people you probably know have a great idea but are clueless on how to make it a reality – this book shows them the basics from registering trademarks to developing prototypes, to thinking about launches, VCs & angels and their cash flow.
Promotion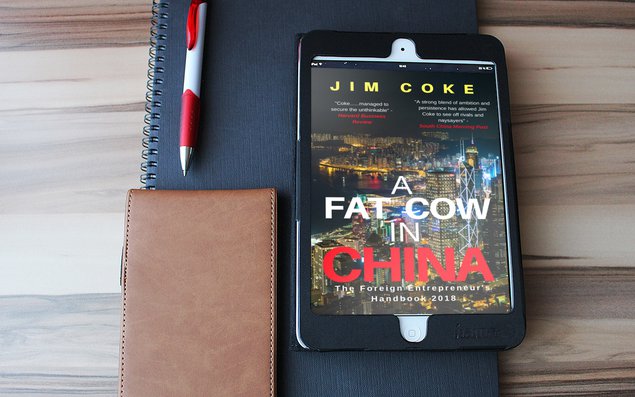 To begin with I have created a dedicated website for the book, www.afatcowinchina.com and will use the following techniques to promote the site which will have a link to the Publishizer crowdfunding page:
· Create key social media accounts using A Fat Cow in China name – www.knowem.com will be used to identify the social media accounts which are still available
· Register an account on the HootSuite platform (www.hootsuite.com) to manage all the social media accounts from one portal.
· Add 25,000 SEO contextual backlinks and 800 SEO social bookmarks to the site,
· Set up an Adwords PPC campaign as well as use Adroll for retargeting once visitors land on the site,
· Employ Influencer Marketing through key opinion leaders on third party providers (e.g. www.buzzstream.com) to notify the public of the pre-orders.
· Use LeadDyno affiliate marketing (www.leaddyno.com) to offer third party commissions on pre-order sales.
Competition
1. Michelini, M (2015): Destination China: Entrepreneur's Journey From Wall Street to Business in China
Destination China is a very interesting story of an American banker's personal account of setting up an online business in the US before moving to China. He charts his personal story with some action points and reflects on some of the choices he made. The book, however, is not a 'How to' book but a 'How I did' book. A Fat Cow in China is the former backed up with rigorous research on the subject which can stand up to both practical and academic scrutiny.
https://www.amazon.com/Destination-China-Entrepreneurs-Journey-Business-ebook/dp/B00VGEKG3A
2. Michelini, M (2016): China Startup: Experience & Insights. A Foreigner Starting a Chinese Tech Startup
Michael Michelini's sequel to Destination China follows the same approach; describing the journey from a personal experience as a foreigner. This sequel, however, focuses more on tech start-ups and unfortunately excludes the vast majority of businesses that are not technologically driven. A Fat Cow in China focusses on all types of businesses.
https://www.amazon.com/China-Startup-Experience-Insights-Foreigner-ebook/dp/B01AVWFWS6/ref=sr_1_1?s=books&ie=UTF8&qid=1508409255&sr=1-1&keywords=china+startup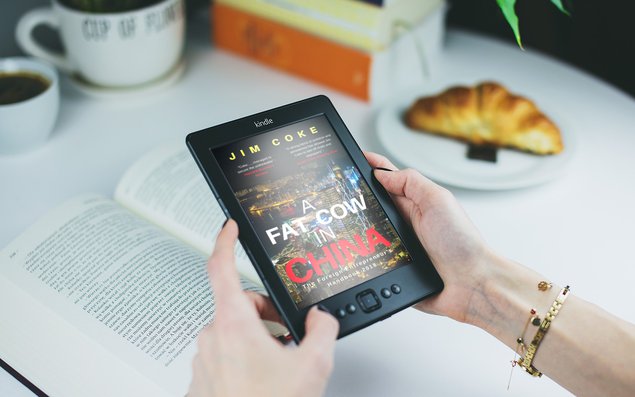 3. Fernandez, J & Underwood, L (2009): China Entrepreneur: Voices of Experience from 40 International Business Pioneers
The combination of Prof. Fernandez and Ms Underwood's expertise has given this sequel to China CEO the much-needed boost for the small business audience. They interviewed 40 non-Chinese China-based entrepreneurs, 9 foreign representatives and 3 Chinese China-based experts on entrepreneurship. Although nearly 10 years old, this book still holds some relevant lessons to the entrepreneur today. A Fat Cow in China was written with the same principle in mind, conducting a survey on non-Chinese business people about their thoughts on entrepreneurship in the region. I think A Fat Cow in China will replace China Entrepreneur as the go-to book for the small business owner because a new edition will be released every year to keep up with the changing Chinese business landscape and legislation; something China Entrepreneur failed to do as it is a backwards-looking book.
https://www.amazon.com/China-Entrepreneur-Experience-International-Business/dp/0470823216/ref=sr_1_1?s=books&ie=UTF8&qid=1508409431&sr=1-1&keywords=china+entrepreneurs+foreign