The Publishizer startup story so far
Like any great company, we have a kick-ass founding story
Publishizer begins with the story of a swashbuckling, early-rising college kid who self-published a book to pay for beers.
By Guy Vincent, Founder & CEO
While still a student at Melbourne University, I was curious about the rise of ebooks and wanted to publish one, hoping it would pay for beers and make me sexier to ladies. At the time, I was constantly missing university classes because I kept sleeping through my alarms. So I decided to kill two birds with one stone.
What better way to rise early - and pay for those happy hour beers - than by publishing a book on waking up early? I spent spent weeks researching and writing my book, dragging myself out of bed at 5am every day, testing every early rising technique I could find. 
I'd wake up, ride to the beach, go for a dawn dip, shop at early morning markets and make breakfast and coffee, all before 8am. It was awesome. I no longer missed classes and I couldn't wait to launch the book, certain that it would be a huge success.
On day 1, it sold 2 copies. Two. I was thrilled and disappointed - thrilled to see any sales at all, but bummed that my ebook experiment had failed, and that beer was not going to be a part of my staple diet. There had to be a better way to do this.
I set about hacking together an ebook publishing platform on Squarespace. I taught myself HTML, CSS and Javascript by copying the Squarespace home page, which I thought looked beautiful.
Anthony Casalena, the founder of Squarespace, emailed me. He very nicely said, "Please don't copy my homepage."

Chapters Of Glory
The original Publishizer platform was launched with a writing contest called Chapters of Glory. The $500 prize went down the drain, resulting in only 2 paying customers for the subscription model. My idea of 'pre-books' didn't seem to resonate. Who would buy a book before it was published?
Thus, I was forced to shelve Publishizer and get a job to pay for beers and rent. One of my housemates, Regan, had just raised over $1M for his startup and he offered me a job there. Forget the urban planning degree - tech was way more fun! 
I was working with incredible developers and designers, who showed me the inner workings of tech. I was learning a tonne and loving it, but my childhood dream of backpacking through Asia was slowly, but surely, slipping away from me.
In a moment of terrifying ambivalence, I booked a 1-way ticket to Bali. In 3 short weeks that went by in a blur, I'd sold everything, quit a job I loved, left a sweet apartment, and called quits on a good 2-year relationship. What the hell was I doing?
The Great Cubicle Escape
On my first day in Bali, I wandered down a dingy laneway, looking for a cheap place to stay. Here, I met a girl from Singapore. We laughed, explored and rescued a bat together. We discovered that we had lived only a block away from each other in Melbourne, probably passing by each other on the street all the time. 
The travel savings lasted a year and funded a lifetime of great memories. I had fallen in love with Asia (and the laneway girl). But I was also broke, so I accepted a job in Singapore for one of Asia's top book printing companies, Tien Wah Press. As an 'ebooks expert', I ended up landing the job of running their ebooks division.
Treating my merry team of corporate misfits as a cool startup, I threw myself into my work. I got my hands dirty, worked my ass off, and learned shitloads about ebooks, offset print runs, apps and the many-headed monster that is publishing. Business trips brought me to New York, London and the world's great book fairs to meet with Big Six publishers (now Five) and other smaller ones. I experienced first-hand the magnitude of disruption happening in publishing.
Offset print runs were nosediving, bookshops were closing, ebooks were exploding, CreateSpace was shaking shit up, and traditional and independent authors alike were looking for better ways to get published and make a living from it.
The division grew steadily and the team was awesome, but I was burning out. Weekly reports were crushing my spirits, and the money wasn't making me happy anymore. So I set about planning my great cubicle escape. 
The girl I'd met in the Balinese laneway had become my backpacking partner-in-crime. By this time, we had travelled to Indonesia, Thailand, Cambodia, Laos, Burma and Sri Lanka together. We decided to quit our jobs and head to India.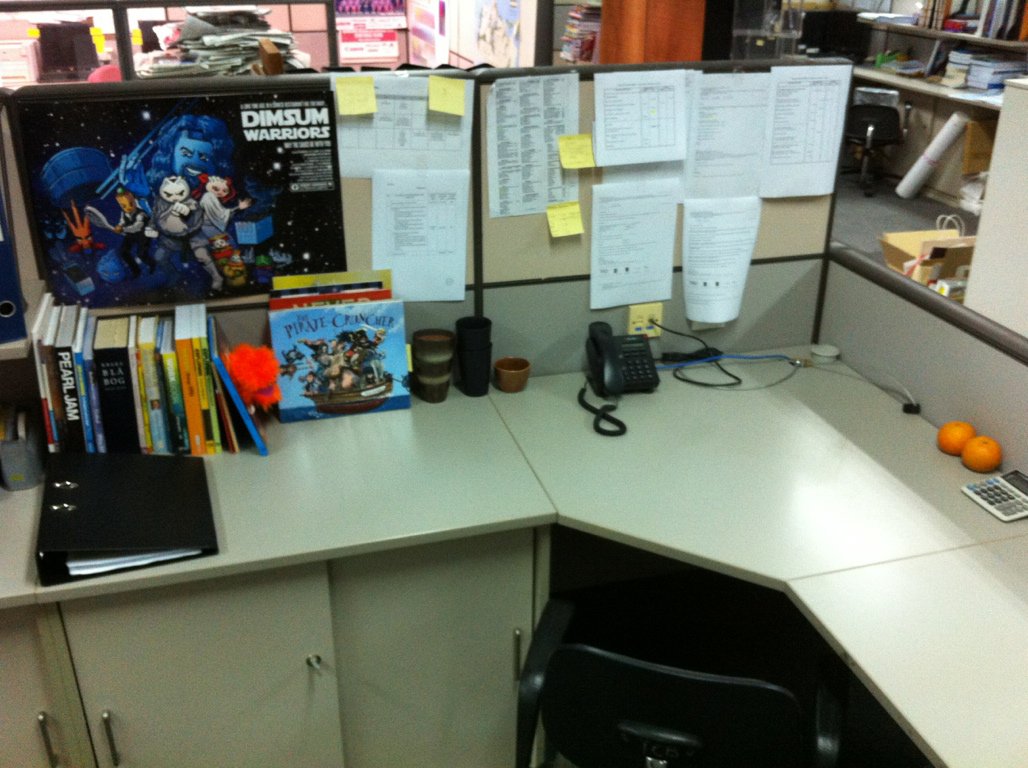 The $17 Office
India is a crazy, magical, insane place. It feeds the soul and mind in mystical ways, and sends you reeling as your senses are assaulted six ways from Sunday. We travelled from the southern backwaters of Kerala, to the northern peaks of Darjeeling in the Himalayas, to the muggy, mosquito infested swamps of Bangladesh in the east.
Recovered, recuperated and freshly inspired - it was time to give Publishizer another shot. This time I was going to build a crowdfunding platform for independent authors. There was just one problem: I couldn't code.
A friend in Singapore connected me with Martin Brochhaus, a brilliant German software engineer living in Singapore. A hipster hacker, Martin blew me away with his ability to solve complex problems with the cleanest code I'd ever seen.
At the time, I was working from Auroville, an experimental township in the tropical southern Indian state of Tamil Nadu. I found an office where I could rent a desk for 1000 rupees, or US$17 per month. 
Best of all, lovely Tamil ladies cooked masala chai (spiced tea) in the mornings and afternoons. Something of a hippie commune, Auroville was kind of weird, but naturally beautiful and hyper affordable. I'd found remote working nirvana… until someone dug up the internet cables by accident. So I moved back to Singapore for uninterrupted wifi and chicken rice.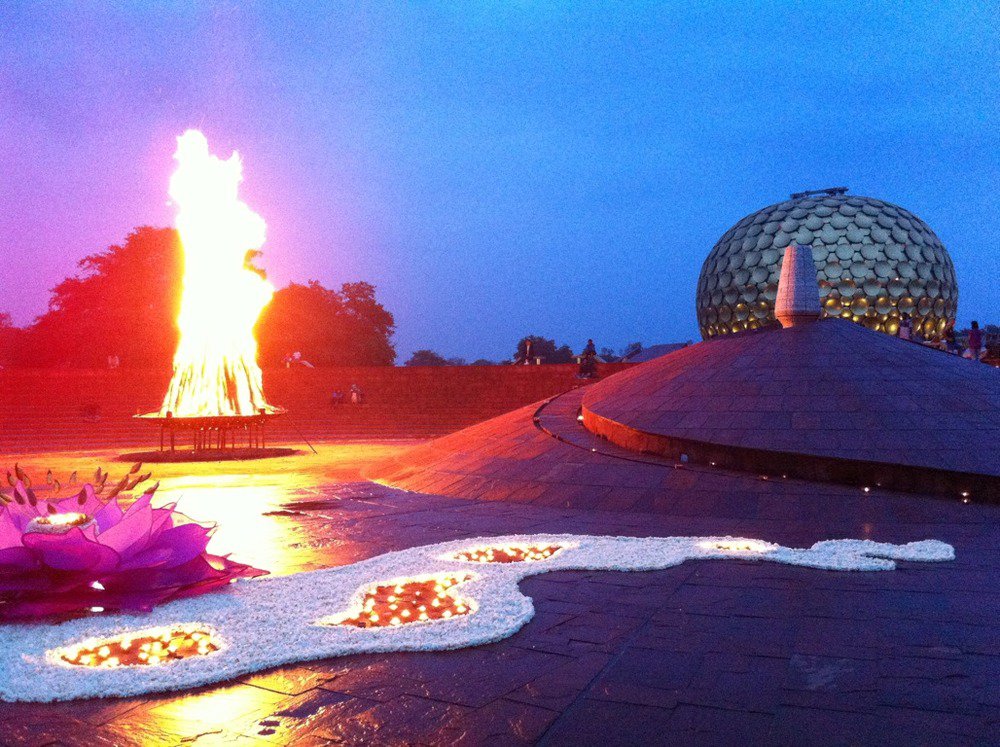 The Backpacker Chef
Startups are built on assumptions, and most of my original assumptions were wrong. I was certain that beta reading was the killer feature for Publishizer. Every author wants feedback on their writing, right?
Tucker Max (author of 3 best-selling books) told me this was a bullshit idea - but I went ahead with it, putting months of engineering into unwanted features. Eventually, we trashed the beta reading app and moved on. What authors wanted was, simply, to sell books. No huge surprises there, yet it's tempting to overlook the obvious needs of your users.
A shoutout onto my local startup group, Startup Adelaide, ended up with someone reaching out with an idea for a book: a recipe manual for travellers. Jacqui Treagus was the author, and I'll always be indebted to her for taking such a massive risk on us.
The Backpacker Chef weathered 30 days of bug fixes, crashes, checkout difficulties and design blunders. Yet, she hustled through our bugs and hit her $5000 goal. The green 'SUCCESSFUL' banner appeared on her page.
Finally, something had gone right!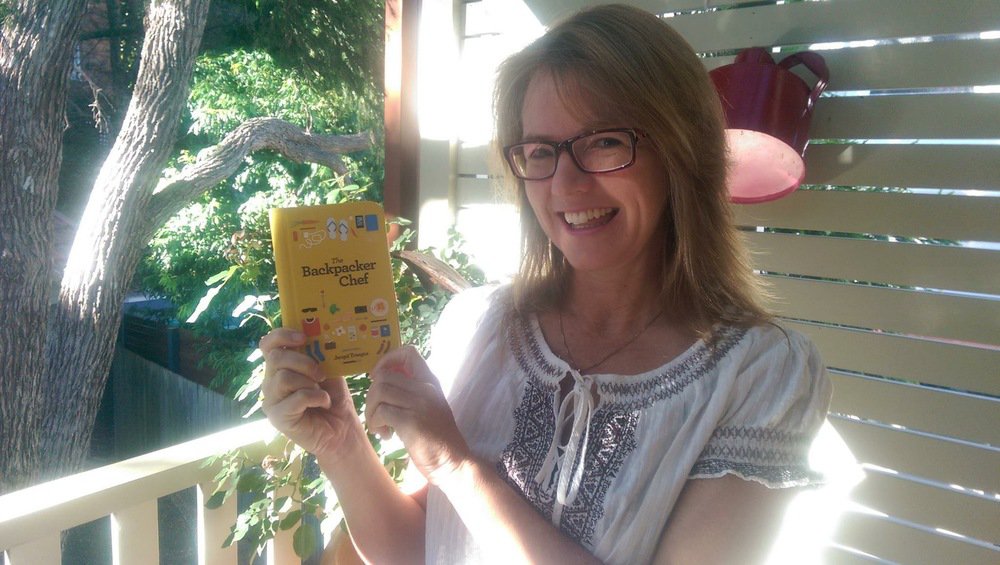 How to Get $29,230 In Pre-orders For Your First Book
Shitty wifi in India had brought me back to Singapore and into the doors of my new coworking space, Hub Singapore. It was here that I met Scott Bales, and I quickly found out that he written a book but didn't know how to publish it. So I harassed/pleaded/grovelled him into using Publishizer to launch his book, Mobile Ready.
Scott never asked anything of me, he's a startup guy and just wanted to support a fledgling startup. I had secret hopes for him to raise $10,000 on Publishizer and be our first major success story. 
Mobile Ready hit US$28,855 in preorders, gaining press from mainstream tech blogs all over South East Asia.
It was a turning point for Publishizer. When Mobile Ready launched on Amazon with a tribe of early adopters, his book shot up to #6 worldwide on Amazon under Consumer Behaviour. His book became a bestseller - and we'd stumbled upon a better way to launch bestselling books: with passionate and activated readers.
Scott is the kind of early adopter every startup founder must fight to win over. To celebrate the success of Mobile Ready, we went down to Tien Wah Press to film the book being printed as a promo video for Publishizer. It's like Willy Wonka's factory for books, minus the candy.
Total Freedom
It's a goal that inspires many founders to bootstrap their startup. It's a lifestyle decision as much as a business decision. We're on a mission to create the same experience of freedom for the next generation of writers.
Bootstrapping a startup repeatedly beats down your mind, heart and wallet. Caffeine, I've learnt, is not a substitute for food. Long, lonely working hours, sleepless nights, and hanging out friends with comfortable six-figure paying jobs and lifestyles can get you down.
On the other hand, it gives you total control over your life. One of my favourite startup writers, Jon Yongfook, runs a self-funded startup made profitable from day 1. I asked him if he would be interested in writing a book about growth hacking. He was in a sassy mood, and said 'ok'.
Jon told his readers: "I'll only write this book if it sells at least $10,000 in preorders." What!? Can this even be done?! Well, he smashed it, with over $12,000 in preorders for his ebook. The phenomenal success of Growth Hacking Handbook showed that authors can validate a concept for a book and sell it before it's even written. That idea resonated with the community of startup writers.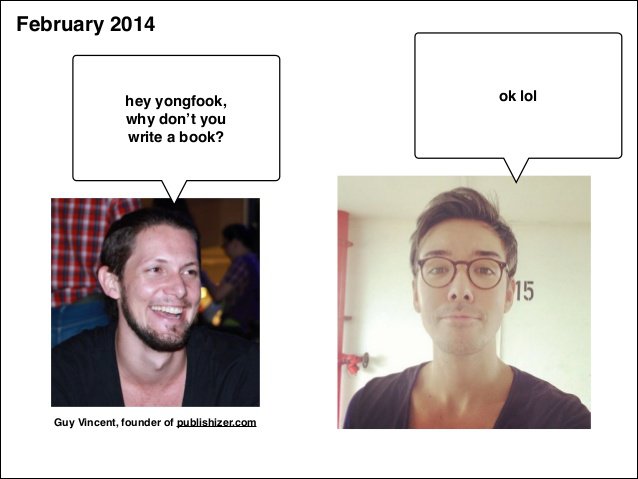 From Chiang Mai to Mountain View
Publishizer was doing well, but not well enough to pay for a swanky New York City office, or nice stuff like wages.
So I decided that the next best budget-constrained alternative was Chiang Mai in northern Thailand. Known as the digital nomad capital of the world, this tiny town nestled among temple-clad mountains had exploded with coworking spaces and super fast wifi cafes. With food spicy enough to melt your face of and surprisingly delicious coffee, I could live and work in paradise for $500 per month.
While slurping down a bowl of oily noodles, I received an email from a venture capitalist friend in Singapore. He's a venture capitalist who had always been helping me out with advice. Althought I did introduce him to his current girlfriend at an island party I co-organise, he's always been helping me out with great advice. "Why don't you apply for 500 Startups?" he asked. Why not? I had nothing to lose. 
I quickly received an email from 500 Startups to schedule a call at 6AM Chiang Mai time. My mind went, "Holy shit... Don't mess this up, Guy - good thing you wrote a book about waking up early."
But as luck would have it, a really good friend of mine was leaving Chiang Mai the night before the call. We drank until the wee hours before I stumbled home, caught a quick nap, and took the call with 500 Startups. What followed was a hazy conversation filled with hiccups, slurring and fuzzy facts. I was most surprised when I was offered a second call. "Alright", I thought  to myself, "Don't mess this one up. And definitely NO DRINKING the night before."
If only. The night before the second call, yet another good friend was leaving Chiang Mai. Despite my insistance on getting home early to take the 6am call, drinking ensued and I found myself awake a little after 8am. My heart sank; I knew I'd blown it for real. I desperately clawed myself out of bed, ready to grovel and beg for the call to be rescheduled. Despite being over 2 hours late, I managed to catch my interviewer just before she turned in for the night and, by some strange twist of fate, she was an author herself. 
Weeks passed. At this point, I was close to giving up on Publishizer. My money was almost out, growth was painfully slow, and I was frustrated at myself for sucking at everything. In a painful call to my girlfriend in Singapore, I sobbed to her that I was through and that I was giving myself 3 months to close down Publishizer.
The next day, I received an email from 500 Startups: You're in. Here's $100,000. Get your ass over to Silicon Valley in a week.