Synopsis
In a world where parents abandon their children, business leaders break the rules and don't apologize, politicians openly lie to us and make promises they know they can't keep, and religious icons openly break their faith, the question becomes – how did we get here?
The answer is simple: There is a lack of leadership in the world. Now, it's not that there isn't a plethora of amazing information on leadership that exists, but there is something that is still lacking. How do I know? Let's look at the business statistic alone: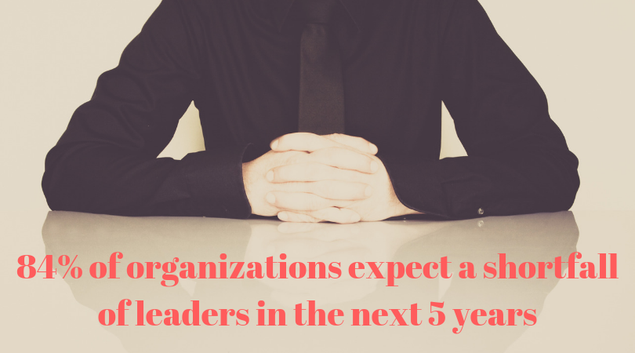 - 58% of people trust strangers more than their own boss
- 79% of people quit their job due to a lack of appreciation
- 53% of people are currently unhappy at work
- 84% of organizations expect a shortfall of leaders in the next 5 years
- Only 5% of organizations have successfully implemented leadership development at all levels
- 82% of organizations say their leaders are not very effective at meeting business goals
- 71% of organizations do not feel their leaders are able to lead their organization into the future
And these are only in the business world. The real problem isn't the amount of information on leadership, but rather that no one has been able to put together a successful strategy to build leaders… until now!
This book looks at the components that are necessary to create "Legendary Leadership" through the leadership pyramid – a structure that consists of 3 main components: The Essence of Elite Leadership, Dream Team Development, and Generating Reproduceable Monumental Results. Each component contains 4 levels totaling 18 pieces that build upon each other and can be scaled to any level that you seek in your leadership.
If you are ready to become a Legendary Leader, and to create an organization that is able to create reproduceable monumental results, then look no further and get ready to EMERGE and become who you were meant to be!
Outline
The book is structured to start by explaining what leadership is. Part of the challenge is that most people don't understand what leadership really is. After this is established, we look at the structure of the Leadership Pyramid, starting from the bottom and building up to the results that you are looking to achieve. Finally, the book looks at the common challenges that leaders face and how those challenges prevent leaders from attaining reproduceable monumental results:
Chapter 1: What is Leadership Anyway?
- Common Misperceptions of Leadership
- The Definition of Leadership
- The Real Reasons Most Seminars, Workshops and Programs Have Little Effect
- The Conception of the Leadership Pyramid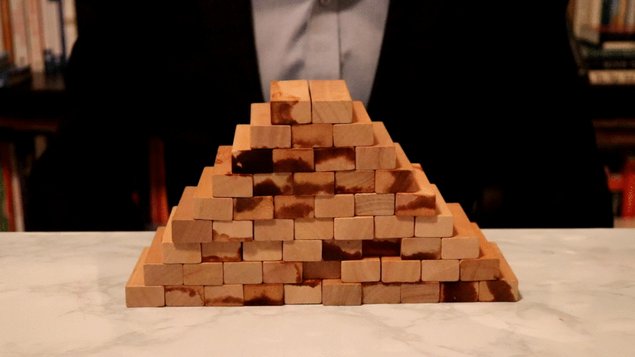 (Gif demonstrating how solid leadership can withstand shaky terrain, even when missing key pieces - such as a team member leaving or a project going wrong)
Chapter 2: The Leadership Pyramid
- The Essence of Elite Leadership
o Level 1: The Foundation: Personal & Team Vision/Why
o Level 2: Character and Values that Show
o Level 3: Section 1: The Choice of Attitude
o Level 3: Section 2: Continual Personal Growth
o Level 3: Section 3: Personal Awareness & Reflection
o Level 4: Section 1: Connection & Communication
o Level 4: Section 2: Competence, Reliability, & Experience
- Dream Team Development
o Level 5: Section 1: Boundaries & Expectations Established
o Level 5: Section 2: Non-Disclosure & Confidentiality
o Level 6: Trust and the Fine Art of Vulnerability
o Level 7: Section 1: True Harmony & Collaboration
o Level 7: Section 2: Discovering Blind Spots & Admitting Weaknesses
o Level 8: Obtaining Team Buy-In
- Generating Reproduceable Monumental Results
o Level 9: True Acceptance of Accountability
o Level 10: Section 1: Priorities Established
o Level 10: Section 2: Effective Empowerment
o Level 11: Priorities Accomplished
o Level 12: Optimal Hustle & Flow
Chapter 3: The Common Leadership Pitfalls and How to Overcome Them
- The Enron and Current Large Tech Challenge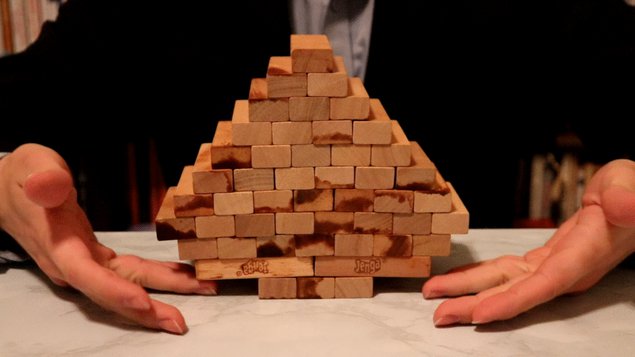 - The Growing Organization Challenge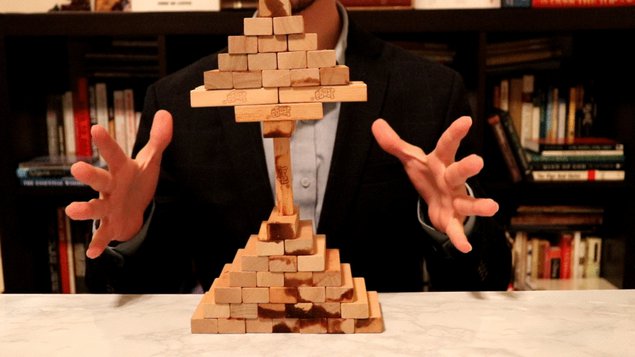 - The Directional Challenge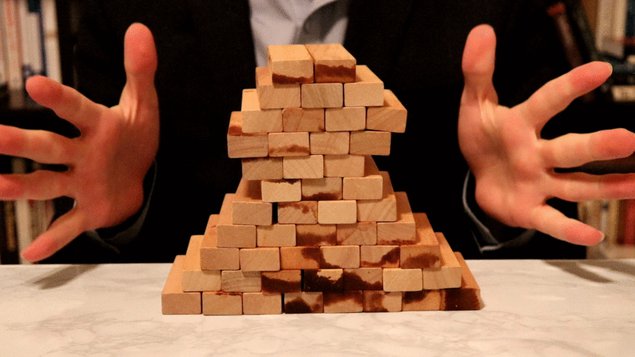 - And More!

Audience
The main audience for this book is current business leaders as well as aspiring business leaders to give them the keys to build large businesses or organizations. This book will also be very practical in other facets of life, including but not limited to political organizations, religious organizations, parenthood and any other role where someone could be considered a leader.
Problems that are typically faced by this audience which are discussed in the book include, but are not limited to, the following: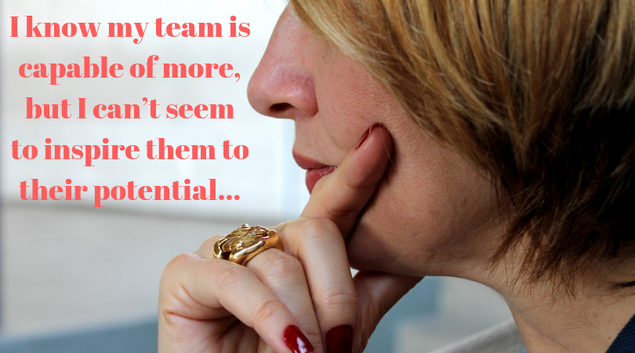 - How do we attract and retain top talent?
- I know my team is capable of more, but I can't seem to inspire them to their potential
- Why does my team not buy in to the vision I set?
- How do I get my team to become more accountable?
- Why do we never accomplish our objectives?
- We took a seminar and workshop from the best guru around, but it doesn't seem to have worked
- How to overcome the constant thought of, "I feel like my team knows something that they aren't telling me, no matter how many times I ask"
This book isn't an exhaustive study of each of the pieces that exist, but rather a roadmap that leaders can refer back to over and over again as they continue to develop their leadership, grow their organizations, scale their efforts, and then develop new leaders for the future. There are plenty of books on all of these subjects, many which played a large part in the development of this book that get into the nitty-gritty details of each particular subject with all of the science and research that went into developing those books. The roadmap is not meant to disregard the great works that exist, but instead bring them together to show that they are all pieces to the larger puzzle.
The reason so many people are lost in the world of leadership is that they are overcome with more concepts and books than they can handle. With the information overload, they pick up one or two of the ideas hoping that it will solve all of their problems, but they are missing the bigger picture. This is what the statistics from above show: if people understood the entire puzzle then they would be able to more easily develop programs to train their next generation of leaders, be able to hire and retain better talent, and would feel that their current leadership is more competent and able to lead into the future.
Promotion
- Facebook: Nearly 1000 Friends, many which are open to spreading the word about this book for me!
- LinkedIn: Nearly 8000 Followers & Connections to Multiple Groups with 1000+ Members
- Podcasting: I have recently been invited to 25 podcast shows to appear as a guest which I will be able to promote my book on their show and I have the potential to land spots on more shows after discussing with the hosts the benefit to their audience of having me on their show (over 100 podcasters that I am connected with). Many of these podcasters have large followings of over 1000 downloads per episode. After the episodes air, they will remain so that future listeners will hear about the book.
- I am starting my own show: The Emerge Leadership Connection which will be a 6 day per week podcast where I will promote my book every episode. I already have a large group of people who are eagerly awaiting for my first episode to launch.
Competition
There are many books which look at the concepts that fall under leadership, many which were used in the design of this book. I see these books not as competition but rather deeper dives and tools that can be utilized in conjunction with this book for leaders to get a better understanding once they understand where they fall within the leadership pyramid.
- The 15 Invaluable Laws of Growth by John C Maxwell: This book tackles the key components to personal development which falls under Level 3: Section 2 of my Leadership Pyramid. This book is especially powerful for anyone first entering the personal development world and provides a great base for continual growth. Where I believe that this book could go further is in my concept that Leadership is the ultimate attainment of personal development. In the world, people go from dependence, to independence, to interdependence. The same way, John Maxwell's book helps people go from dependence to interdependence but does not set up the transition from independence to interdependence.
- Everyone Communicates, Few Connect by John C Maxwell: This book tackles the key components to connection and communication which falls under Level 4: Section 1 of my Leadership Pyramid. This book is extremely useful for anyone who is trying to understand how to get others to connect with what they are trying to say. This is an essential skill that really anyone must learn to master, not just leaders.
- The 21 Irrefutable Laws of Leadership by John C Maxwell: This book I would argue is the cornerstone of John Maxwell's work. It discusses all of the components that are necessary in leadership to truly succeed. The book is fantastic, with amazing insights into how leadership works, but it can be challenging because it really requires a full team with members that have different strengths to make it truly effective. If you are working on building the right team, and don't have your key members set yet, it doesn't necessarily give you a roadmap to success, rather it just highlights what you need to fill. The roadmap is the key to true success though, which is why my book focusses on that.
- The 5 Dysfunctions of a Team by Patrick Lencioni: This book is a narrative that really helps people understand what the proper steps are that are needed to create a team that functions in a positive manner to be able to tackle great growth. This book is a classic, but there have been many studies that have been done since it's inception which I believe really add another layer that is not covered in this book. It covers most of levels 6-9 but doesn't really go into detail about what is needed to create better results. Patrick Lencioni is not wrong that overcoming the dysfunctions leads to results, but there is a difference between getting results, and getting monumental results.
- Braving the Wilderness by Brene Brown – This book is an exceptional piece that really looks at how trust is built to deep levels with amazing research that backs it up. She comes up with a fantastic acronym for building trust called BRAVING which pieces into a large part of the lower portion of the Leadership pyramid, especially Levels 2, 4, 5 and 9. The challenge here is that Trust is only a piece of the equation in leadership, and doesn't necessarily explain how monumental results are achieved.
- The ONE Thing by Gary Keller and Jay Papasan – This is one of the best books on the market when it comes to ultimate productivity. It answers how the greatest tackle their schedules and how they are able to get amazing results with the same amount of time that everyone has, which is backed by years of research. It is a simple book, but not necessarily easy to actually put to practice. It is combined with a podcast led by Geoff Woods who is exceptional at helping people understand how to prioritize better. Prioritization is an extremely necessary skill and is required for monumental results. What the book doesn't necessarily get deep into is how to effectively empower others and the steps to designing a dream team. When you add these lessons which are discussed in Legendary Leadership with the principles of The ONE Thing, amazing things can be accomplished.
- Start With Why by Simon Sinek – A fantastic exploration of the power of having a "Why" and how it has led to different companies successes, and downfalls. The other powerful thing learned in the book is how this idea connects with science. The biggest challenge that the book doesn't really address is what to do after you have gotten the Why established. It does address in the book that the Why by itself does very little, and that it needs to be followed with a "What" and "How" but doesn't really put it into full perspective. The Leadership Pyramid does believe that they "Why" creates the foundation, though adds in an explanation of the why which is not discussed in Simon Sinek's book of how to incorporate other's visions or personal why to the overall why, as well as where to go after you've established the why.
- Napoleon Hill's Principles of Success, Think and Grow Rich, and Outwitting the Devil – The works of Napoleon Hill have been attributed to making more millionaires in the world than any other book in existence. They are truly some of the best work that anyone can ever read. These works really dive deep into what is required to obtain personal success, and give eerie premonitions of the future that are coming to life today. In a similar way, Legendary Leadership wants to help more people obtain success in their lives and help people avoid what Napoleon Hill calls "Negative Cosmic Habitforce", but focuses more on the concept of Leadership and bringing Napoleon Hills concepts to a larger group instead of being focused on the individual.
The Rise of Superman by Steven Kotler – Brimming with amazing stories of individuals who have attained mastery of the mysterious force known as "Flow", this book looks at the science and psychology behind what makes people capable of attaining higher levels of mastery, break limits thought impossible to reach, and what it takes to really push the boundaries of what is possible. These concepts when mastered product monumental results, but the book does not necessarily get into how to use the triggers of flow to generate reproducible monumental results, which is the key in running a successful business or organization. If you create the base below first as the leadership pyramid shows, and then unleash the power of flow, you are able to truly see amazing thing happen.