Dear Supporters of Magician and Fool,

I am happy to tell you that a publisher has been chosen for the publication of Magician and Fool. I'm currently in England, and our publisher will be a British one; right now we are in the midst of nailing down particulars. The name of the publisher will be announced very soon and I hope to give you a fulfillment date for your e-book, book, mug, t-shirt and tarot reading within the month.
I've already made arrangements with Watkins Books in London, an important location in the story of Pamela Colman Smith, to have readings of Magician and Fool in the future; and this past week, I explored bookshops in Glastonbury (with names like The Cat and the Cauldron and Labyrinth) for other possible readings/showings/shipments. Now, on to the States to see about distribution in stores here.
Thank you for you so much for your patience in waiting for news about where/when/how your pre-ordered book was coming along - it took a sunrise Druid ceremony at Stonehenge today to push the stars into alignment for me to get the answers to some questions. And e-mails.
I including a photo of our Druid ceremony at Stonehenge very early this morning; the mist was just making way for us in the inner circle of the Stonehenge stones for our private gathering.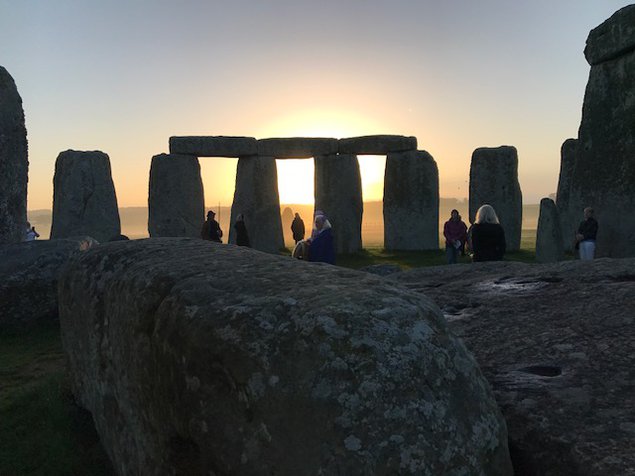 Light and Love,
Susan