Why write a Book

How many times have your heard someone speak of an idea and never build it?
How many inspired entrepreneurs have you supported for the venture to result in failure and frustration?
Why is everyone in a rush to build the next big thing without thinking if what they are building is even actually needed?
Startup ecosystems worldwide have become filled with a lot of noise. The recipe being preached to most entrepreneurs is get a team, build anything, raise some funding, test it, if doesn't work "pivot". Does such a linear model of company building make sense? Especially when you are trying to build an innovative company tacking a very complex problem or commercializing a very sophisticated technology.
---
In the last three years, either as angel investors or mentors, we have worked with more than 70 startups from over 20 countries as varied as UK, USA, Russia, Brazil, India, Cameron, Chile etc. We noticed a lot of noise in almost all ecosystems clogging up the innovation process and most young entrepreneurs wasting immense resources and efforts. So we decided to write this book to provide systematic decision frameworks for early stage company building. In today's crazed rush for the "new way of doing things" a lot of time tested wisdom has been lost. The frameworks stand on the shoulders of leading thinkers from operational research, economics, design thinking, engineering and management science.
---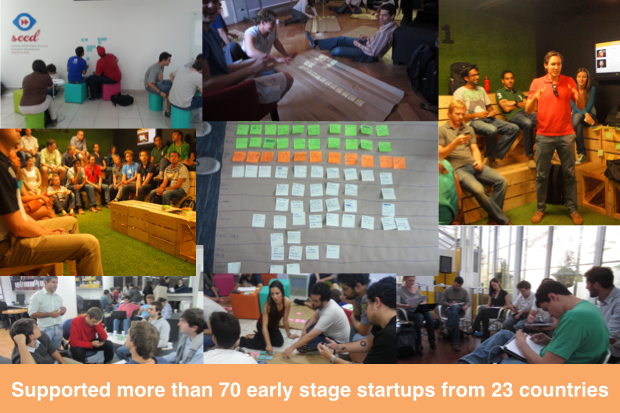 The Story So Far
We published the e-book on Kindle earlier this year and presented keynotes at some of the most significant startup events across Canada, Germany, Brasil, UK, USA and India. The e-book has consistently ranked on the first page of search results for "startups" on Amazon.com. It is rated 4.9/5.0 stars and is currently at no.7. We met more than 200 VCs, founders and leading thinkers spread across the Bay Area, SoCal, NY, Boston, Austin, London, Paris, Berlin, Madrid, Bangalore, Delhi, Sao Paulo, Belo Horizonte, Shanghai and Beijing. The paperback version being released right now incorporates a lot of thoughts from these provocative exchanges. Additionally we have been building a community globally of individuals working on problems worth solving. The book forms the basis of decision making while our thought leaders share what they are working on at the edge of tomorrow. What started out as an altruistic effort of giving back now has a life or its own and we want you to become a part and provoke founders to build more impactful companies. We are absorbing all shipping costs globally for this pre-orders campaign.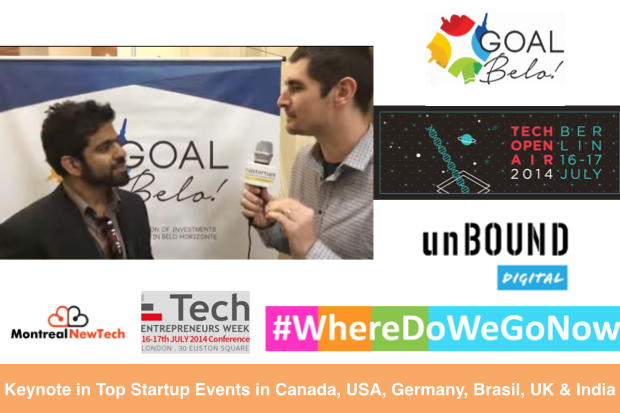 Who this book is for
This book is for first time entrepreneurs or aspiring entrepreneurs. We provide a systematic approach to early stage company building which more often than not tends to be a shot in the dark. We provide experiential frameworks to help you make decisions on various stages of company building and improve your probability of success. This is not an easy read. And yes, this will make you think and make your head hurt.
If you feel you are building the next billion dollar startup by sketching its business model on the back of a napkin that you want to pitch at the next VC networking event, this book is a waste of time. You should put it down now.
If you understand that three out of four venture-backed startups fail and more than ninety five percent of startups fall short of their initial projections, then this book is for you.
If you understand that someone who creates a startup is going to work very hard for three to seven years, make just enough to get by, juggle many roles and constantly deal with the emotional turmoil of futile sales calls, lost customers, disputes with partners, increased competition, wrong hires, and all of this while struggling to keep the firm afloat, then this book is for you.
Get "No Startup Hipsters" or gift to your friends who are building a startup or are stuck professionally in their lives. Provoke yourself and your friends to find your own way given your context, constraints and capacity and not get drowned in generic "expert" advice.
---
Table of Contents
Why Write a Book?
Take my Advice – Don't
New Game Old Rules, Old Game New Rules
Create Value not a Minimum Value Product (MVP)
Why Should Anyone Buy What You Have Built
Whose Itch Are You Scratching?
Don't Fail Fast, Thwart Early Stage Failure
Two out of Three Venture Capital Firms Fail. Who wants to Pitch?!
Know Your Limits. Choose Not to Live Within Them
Where does an Entrepreneur fit in? A Philosophical Perspective
Creative Destruction & The Entrepreneurial Motivation
---
About Samir Rath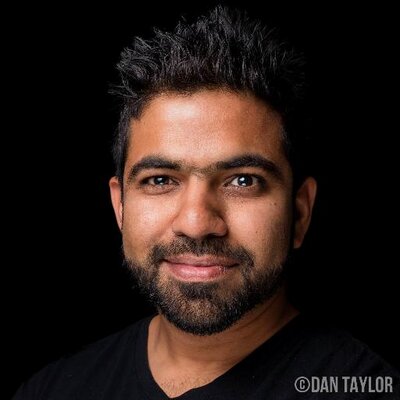 Samir Rath is an entrepreneur and angel investor working with entrepreneurs at different stages of company building. He was instrumental in setting up the Asian operations of one of the most prominent financial trading firms in the world, once a startup and listed on New York Stock Exchange. He is also an associate partner in Acumen Fund, a non-profit private equity fund based in New York, which is redefining the way capitalism can be harnessed to address bottom-of-the-pyramid problems. He is an IE Brown alumni focused on discovering ways to build more impactful companies tackling problems worth solving.
---
About Teodora Georgieva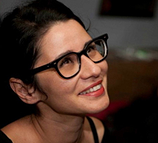 Teodora Georgieva is a mentor working with entrepreneurs globally for the last three years with a focus on improving decision making processes. Previously, she worked in technology transfer for almost a decade supporting commercialization efforts of inventors and smaller technology companies of Bulgaria. She also created technology commercialization opportunities through the largest European Commission supported network for small and medium enterprises.