eBooks2go
eBooks2go, Inc., was founded in 2011 to provide the missing link for all your publishing needs. Our end-to-end solutions provide the guidance and support that enable publishers and independent authors to pursue their passions. To date, we have helped more than 750 authors and 100 publishers worldwide.

Our Mission
eBooks2go is where dreams get published! We are devoted to grooming authors and publishers for long-term success. We strive to deliver high-quality products, sustainable marketing strategies, and a positive customer experience throughout the entire publishing process. Our experienced staff will directly work with you to help your books enthrall and entertain readers.

We Are the Catalyst for Your Writing Career
eBooks2go offers an array of simple and affordable solutions to assist self-publishing authors at every stage of the book publishing process. Our comprehensive service offering includes editing, print and eBook production, book marketing, cover designs, ISBN registration, and even website designs. We are the single source for all of your publishing needs.

Profit from Your Passion
eBooks2go is invested in your publishing goals! Follow your ambitions and contact us today to learn more about the personalized publishing experience we offer!
Hybrid publisher
Children Fiction, Literary Fiction, Mind & Body, Mystery, Thriller, Horror & Suspense, Romantic Fiction, Science Fiction & Fantasy, YA Fiction, Biography & Memoir, Business & Money, Career & Success, Cookbooks, Food & Wine, Health, Fitness & Dieting, History, Journalism, Personal Growth & Self-Improvement, Politics & Social Sciences, Religion & Spirituality, Science, Society & Culture, Sports & Outdoors, Technology & the Future, Travel
Worldwide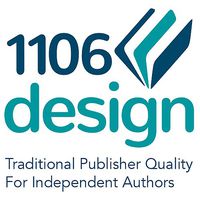 1106 Design, LLC
Dear Author,

Congratulations on finishing your book!

The choices available to authors in today's publishing world can be overwhelming. It's often difficult to tell the difference between traditional publishers, hybrid publishers, subsidy publishers, and self-publishing companies.

From manuscript to market, 1106 Design provides book design, production, and publishing services for independent authors who seek all the quality of traditional publishing without forfeiting their rights and royalties in return.

1106 Design provides traditional publisher quality with one-stop, end-to-end services from copyediting to worldwide distribution. We operate just like a publisher with one difference: YOU maintain complete control of your book, your schedule, and most importantly, your payments.

Traditional publishers hire experts to produce the book. When a book is sold, the publisher is paid first, keeps some of the money to recoup its investment, and pays the author a small royalty. The publisher controls the entire transaction.

In our model, distribution accounts are set up in your name. When a book is sold, the retailer takes a cut, the printing cost is deducted, and the balance is deposited directly into your bank account, never ours first. The difference can amount to several more dollars per book in net revenue to you.

Our most popular package for non-fiction books, 50,000 words and under, including copyediting, cover design, interior layout, proofreading, eBook formatting, and distribution set up in your name is just $7,353. Fiction titles are slightly lower, $6,488.

Need a different solution? Let's talk! We'll customize our services to your exact needs. Complete information can be found at https://1106design.com.

At 1106 Design, we love helping authors release great books! If all of the above interests you, please respond with your email address and/or telephone and we'll reach out to answer all your questions. We hope to hear from you soon.

Sincerely,
Michele DeFilippo
Owner
Service publisher
Children Fiction, Christian Fiction, Commercial Fiction, Contemporary Fiction, Historical Fiction, Literary Essay, Literary Fiction, Mind & Body, Mystery, Thriller, Horror & Suspense, Mythology & Folk Tales, Poetry, Science Fiction & Fantasy, Women's Fiction, YA Fiction, Biography & Memoir, Business & Money, Career & Success, Children Non-Fiction, Christian Non-Fiction, Cookbooks, Food & Wine, Communication Skills, Corporate Culture, Current Affairs, Economics, Education, Entrepreneurship & Small Business, Health, Fitness & Dieting, History, Humor & Entertainment, Journalism, Management & Leadership, Marketing & Sales, Mindfulness & Happiness, Money & Investment, Motivation & Inspiration, Nature & Environment, Parenting, Personal Growth & Self-Improvement, Philosophy, Politics & Social Sciences, Popular Science, Productivity & Time Management, Psychology, Reference, Religion & Spirituality, Science, Sex & Relationships, Society & Culture, Sports & Outdoors, Technology & the Future, Travel, YA Non-Fiction, Science Fiction & Humour
Worldwide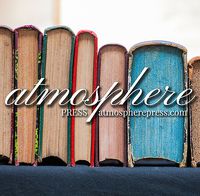 Atmosphere Press
Atmosphere Press is an independent full-service publisher for books in genres ranging from non-fiction to fiction to poetry to children's picturebooks, with a special emphasis on being an author-friendly approach to getting a book into the world. We're professional, honest, and kind.

Here's what we stand for:

Honesty: because our mission is to be author-friendly, that means always giving honest advice about the ins and outs of the authorial life. We are dedicated to sticking by one of our founding precepts: "if I were the author, what would I want to know?"

Transparency: publishing is rife with dodgy behavior, from predatory vanity presses who promise the moon to traditional presses who make book changes without the author's permission. We're dedicated to letting you see the wizard behind the curtain, so you can rest easy that everything's on the up and up.

Professionalism: with decades of combined years of writing, editing, designing, and publishing experience, our staff knows the ins and outs of the industry, and will be responsive and helpful. And of course, we will only publish books that truly contribute something wonderful to the world.

Kindness: as an author-friendly press, we take the word "friendly" seriously. A good publisher shouldn't be just a business partner, but should be full of people you'd want to invite to dinner. Whether it be making a good joke or allaying your worries about being an author, kindness is our hallmark.

Making Your Book Awesome: we really can't settle for anything less. We want our authors and their readers to be blown away when they first hold that book in their hands. It needs to look good inside and out, and feel good to the touch. And, of course, the words need to be top-notch, and our editors are devoted to making that the case.
Service publisher
Children Fiction, Literary Fiction, Mind & Body, Mystery, Thriller, Horror & Suspense, Romantic Fiction, Science Fiction & Fantasy, YA Fiction, Biography & Memoir, Business & Money, Career & Success, Cookbooks, Food & Wine, Health, Fitness & Dieting, History, Journalism, Personal Growth & Self-Improvement, Politics & Social Sciences, Religion & Spirituality, Science, Society & Culture, Sports & Outdoors, Technology & the Future, Travel
Worldwide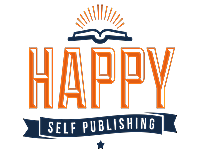 Happy Self Publishing
We have helped 250+ authors to get their books self-published, hit the #1 position in the Amazon bestseller charts and also establish their author website & brand to grow their business. And the best thing is, we do all this without taking away your rights and royalties. Our publishing packages start at $699! Let's schedule a call to discuss the next steps in your book project: www.happyselfpublishing.com/scheduler
Service publisher
Children Fiction, Literary Fiction, Mind & Body, Mystery, Thriller, Horror & Suspense, Romantic Fiction, Science Fiction & Fantasy, YA Fiction, Biography & Memoir, Business & Money, Career & Success, Cookbooks, Food & Wine, Health, Fitness & Dieting, History, Journalism, Personal Growth & Self-Improvement, Politics & Social Sciences, Religion & Spirituality, Science, Society & Culture, Sports & Outdoors, Technology & the Future, Travel
Worldwide