Synopsis
The Wrath Of The Dead is a documentary on the history of rich cultural heritage of Enugu Ezike, the largest single community in West-Africa and a true life (Ndishi) story have been in existence for many decades and it is believe to be watch of the gods and their four-father over family where the secret of the deed wife did was brought to light by a cause beyond human being physical conception and the story has predominantly occurrence in the family of most people in the community and of cause which i have witness some of them the community Enugu Ezike happened to be my home town.
Here's is what makes my book unique:-
There are dozens of books and hundreds of articles on Africa rich cultural heritage but no other book has been written in-depth history and rich cultural heritage of great and most largest single community of west-africa.
This book will give you detailed history of Enugu-Ezike cultural heritage and the story of Ndishi age long tradition which makes Enugu-Ezike women turn to be most beautiful bride in the whole South-eastern part of Nigeria and this culture has remain binding on all Enugu-Ezike oba descendants even outside the shore's of their town, including foreign country and any women married to an Enugu-Ezike indigenes from any part of the world.
Outline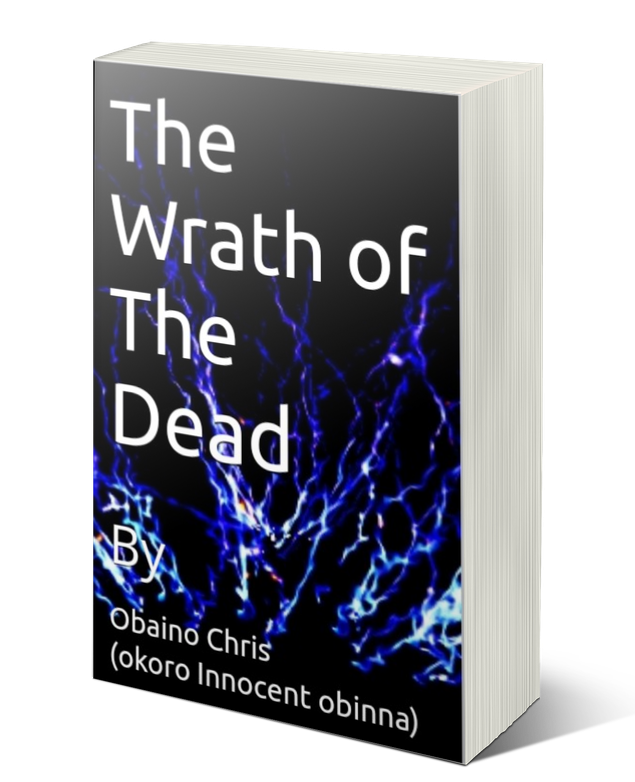 NEW UPDATE: All Bonus Now Come With Free T-shirt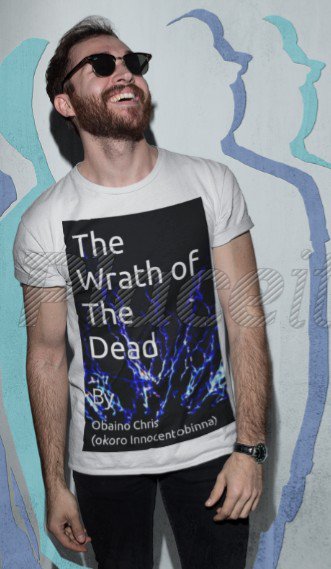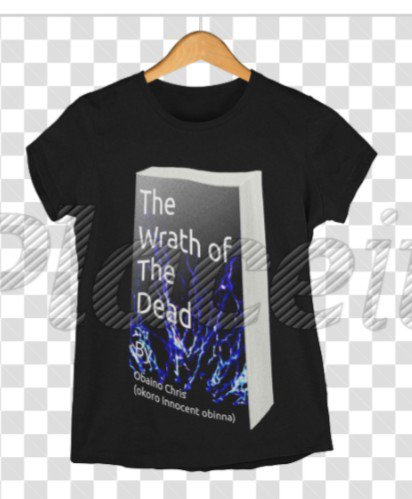 Forward.
Dedication.
Acknowledgment.
Abstract.
Table of content.
Introduction.
PART ONE. History of Enugu-Ezike.
Section1.1. Ancestry.
Section1.2. Vocations.
Section 1.3.Unifying Factor.
Section 1.4. Fetish activities.
Section 1.5. Commercial activities.
Section 1.6. Giant strides.
Section 1.7. System of government.
Section 1.8. Chieftaincy titles.
PART TWO. Ndishi story in Anambra state.
Section 2.1. The queen unimaginable art.
Section 2.2. Ndishi the spiritual being.
Section 2.3. Binding on all Ezike-oba descendants.
Section 2.4. Enokpa deity connection.
Section 2.5. Ezike women turn beautiful brides.
PART THREE. Ndishi story in portharcourt.
Section 3.1. Inappropriate home coming.
Section 3.2. Uncontrolled crying.
Section 3.3. Journey to the village.
Section 3.4. Umuogbo Inyi kinsmen emergency meeting.
Section 3.5. Agbedo ogbo necessary rituals.
Reference.
Here are the breakdown of expenses:
Cover Design: $550
Editing: $700
Interior Design and Formatting: $500
Printing First (100 copies): $1,352 and Next print out will be print on demand.
Base Shipping (from printer to me to proof - estimate): $150
15% Flex Funds for Misc Expenses and surprise costs (there are always surprises): $450.25
TOTAL: $3602.25
Timeline
The general outline and wireframe of The Wrath of the dead is complete, along with about 50,000 words. But there are a few things left to do before you get the book.
Here's the timeline of events I'm planning to hit a November shipping date:: September: Publishizer Campaign
October:
Edit,Designing, formatting and
final proofing;
November:
Ship!
My monetary goal was definitely modest, but my ambitions for this project are not. All donations collected will go towards making the book professionally designed, edited, and printed.

If you'd like to help me reach my goal, please click on the Blue "PRE-ORDER" button if you are able to. If I reach my goal by the deadline, the amount that you pledged will be charged. HOWEVER, IF I DO NOT REACH MY GOAL BY THE DEADLINE I WILL NOT RECEIVE ANY OF THE PLEDGED AMOUNT AND YOUR CARD WILL NOT BE CHARGED.

If you like what I have planned and excited to see the outcome, but do not have the funds to pledge, please do not hesitate to share my Publishizer page on your social networks or with your friends! All of your help will be greatly appreciated.

Audience
The African continent has always inspired rest of the world with its unique culture and roots in human origin. It is believed that the word Africa is derived from ethnonyms 'Afer' and 'Afri', while some believe that it came from Afrigii and Afridi, supposed to be derived from 'Afira' meaning 'to be dusty' in Arabic. The present day English version comes from a term in Latin—Africanus. It was in ancient Africa that the hominid subfamily and the genus Homo were found with only one surviving-- Homo sapiens. Archaeological research and genetical evidence also supports the theory that evolution of modern human species occurred in Africa. The Hominid family of species to which we belong, the Australopithecines, separated from the ancestors of modern chimpanzees between four and six million years ago.
With The Wrath of the dead been one of the book among other books that talks about the rich culture of Africa, it will be specifically for the set of people who love Africa culture in general and for Africa in diaspora as point for those who love to know more about there root...
Promotion
Consistent social media presence with almost daily updates to leverage the power of Facebook, Twitter and Instagram (the social media platforms I'm most active in).
3×my posts on the Facebook page leading up to the launch and during the campaign. and I have already made some appeal to about 10+ Facebook page/Facebook group admin for steady reaching out to their members during the campaign.
Competition
Although, there are several books on history and culture heritage of of Africa, Nigeria and so many articles on Enugu-Ezike history and culture but The Wrath of the dead stand to be the first book on Enugu-Ezike history, culture and Ndishi story.
1. Key events in africa history: a reference guide By Toyin Falola.
This is reference guide to African history which provides substantive entries on 36 watershed events that shaped the history of the continent from the prehistoric past to the dawn of the 21st century.

First published in 2002 by Greenwood Press

2. Africa and Africans in Antiquity. By Edwin M. Yamauchi. Publisher: Michigan State University Press. Publication year: 2001.
Africa and Africans in Antiquity assesses recent historical research and archaeology under way in Egypt, North Africa, the Sudan, and the Horn of Africa. These ten thought-provoking essays demonstrate that this large region was an ethnic and cultural mosaic in antiquity, a place where Phoenicians, Berbers, Greeks, as well as Egyptians and Nubians interacted.

3. Divide and Rule:The Partition of Africa, 1880-1914. By H. L. Wesseling, Arnold J. Pomerans. Publisher: Praeger. Publication year: 1996.
The partition of Africa was one of the most spectacular episodes in modern history. For Europeans, Africa was still an unknown continent in 1880. Thirty years later almost all of it was under European control. This race for colonies went hand in hand with a host of thrilling exploits and dramatic conflicts, of which Stanley's exploration of the Congo and Gordon's death in Khartoum are just two examples.

4. The History of Nigeria. By Toyin Falola. Publisher: Greenwood Press. Publication year: 1999.
This succinct, authoritative, and engagingly written history of Nigeria from its earliest beginnings through 1998 provides an excellent introduction to the country's history. Constructed around the two interrelated themes of politics and the economy, it relates the development of the Nigerian people from antiquity through the end of 1998.
5. Nigerian Perspectives:An Historical Anthology. By Thomas Hodgkin - Publisher: Oxford University Press. Publication year: 1960.
The study of strange and wonderful events which have occurred in this land before, and the annals of kings and learned men
6. The history of Enugu-Ezike. by Henry Odo Eya. Sept 1993 (article).
7. Enugu-Ezike the home of hospitality. By Emmanuel Nzomiwu.
Article on The indigenous people of Enugu Ezike in Igbo-eze North Local Government Area of Enugu State and how they are known for their hospitality to strangers.