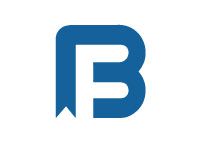 BookFuel
From Manuscript to Market.

We help authors self-publish their books by providing the professional services needed to get books into book stores.

Services offered include: Editing, Cover Design, Print Layout, eBook Conversion, and Distribution.

Our unique Boost program allows authors to have their books created for $2,399.

The process is guided by a dedicated Account Manager, who's goal is to produce the book the author envisioned.

With BookFuel, authors retain 100% of their rights, ownership of their files, and all their royalties.
Service publisher
Children Fiction, Literary Fiction, Mind & Body, Mystery, Thriller, Horror & Suspense, Romantic Fiction, Science Fiction & Fantasy, YA Fiction, Biography & Memoir, Business & Money, Career & Success, Cookbooks, Food & Wine, Health, Fitness & Dieting, History, Journalism, Politics & Social Sciences, Religion & Spirituality, Science, Society & Culture, Sports & Outdoors, Technology & the Future, Travel
Worldwide