Synopsis
Early in life, Oussama Najjar learned about Saudi Arabia's power dynamics at the feet of his stepfather, Sheikh Abdullah Tariki, a founder of OPEC and the first Saudi oil minister, who was removed from his post over political disputes and forced into exile.
Oussama's own life journey is chronicled in 14 Days and Nights Underground; from Baghdad to Riyadh to Istanbul, passing through Beirut, Cairo and London. greed and immorality, and his brutal and swift career downfall – having his successful company ripped from him in acts of betrayal. Including political targeting he experienced when he was unjustly caught up in a campaign of mass arrests of Saudi officials and businessmen and imprisoned for 14 days and nights, and subsequently banished from the country.
While detailing his education and assent into the Saudi business world, Oussama shares professional insight about business ethics and practices, greed, and corruption and a failing legal system which have not changed until this moment in time if not gotten worse.

This first hand account provides a better understanding of what it is like to operate in a country where the legal system is a total failure in addition to no regards whatsoever to human rights.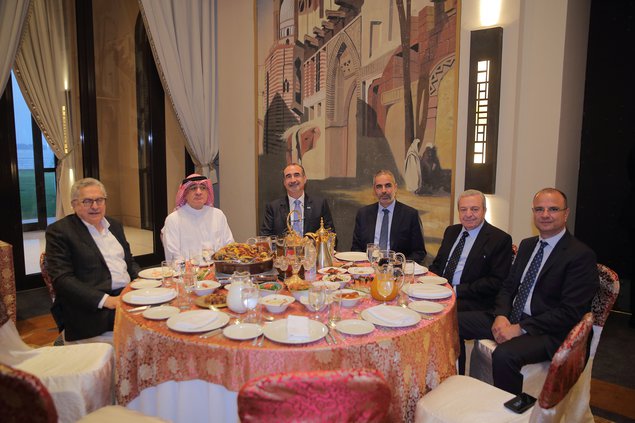 Outline
INTRODUCTION - PEOPLE ARE LIKE METAL
PART ONE
CHAPTER 1 - MEA FLIGHT # 444
CHAPTER 2 - ABDULLAH TARIKI
CHAPTER 3 - FROM AL-KHOBAR TO BEIRUT
CHAPTER 4 - NEW LIFE IN BEIRUT
CHAPTER 5 - LIFE IN EGYPT
PART TWO
CHAPTER 6 - LIFE IN LONDON
CHAPTER 7 - THE PRINCE AND THE COUNTESS
CHAPTER 8 - DON'T RETURN TO THE KINGDOM
CHAPTER 9 - BACK TO RIYADH
CHAPTER 10 – GO BUY A PRINCE
CHAPTER 11 - A LEGAL DISASTER
PART THREE
CHAPTER 12 - SALEH AND I
CHAPTER 13 - THE AMERICAN CONSULTANT
CHAPTER 14 - THE DAUGHTER
CHAPTER 15 - THE LOSER
CHAPTER 16 - BORN IN BAGHDAD
CHAPTER 17 - THE PRINCE'S BANK ACCOUNT
CHAPTER 18 - A KINGDOM WITHOUT BALANCE
PART FOUR
CHAPTER 19 - EARTHQUAKE AT THE MINISTRY
CHAPTER 20 - WE WERE TOUCHED
CHAPTER 21 - VENTURING BEYOND THE SUN
CHAPTER 22 - MY FIRST INTERROGATION
CHAPTER 23 - TIME TO THINK
CHAPTER 24 - PREPARING FOR THE WORST
PART FIVE
CHAPTER 25 - MY ROOM UNDERGROUND
CHAPTER 26 - LIFE UNDERGROUND
CHAPTER 27 - I COULD HAVE ESCAPED
CHAPTER 28 - MY SECOND INTERROGATION
CHAPTER 29 - FIGHT CORRUPTION AT THE TOP
CHAPTER 30 - FACE TO FACE CHALLENGE
CHAPTER 31 - THE LONGEST DAYS AND NIGHTS
CHAPTER 32 - MY LAST CHAPTER IN RIYADH P-82
PART SIX
CHAPTER 33 - MY LAST STOP - ISTANBUL
CHAPTER 34 - BLENDING IN
CHAPTER 35 - A NEW GEM IN EUROPE
CHAPTER 36 - CALLED TO THE RESCUE
CHAPTER 37 - A REFLECTION ON 26 YEARS
CHAPTER 38 - LOSS OF TRUST
CHAPTER 39 - UNDERMINING THE SPIRITUALITY OF MAKKA
CHAPTER 40 - HOPE FOR SAUDI ARABIA
Audience
Individuals who travel to Saudi Arabia for business or for pleasure
Business professionals and diplomats who have ties or want to have ties with the kingdom of Saudi Arabia
Readers who are curious to learn about Saudi Arabia from a businessman's personal perspective