Agora Publishing
Agora publishing is a Canada based company, founded in 1997 with the aim of making book publishing accessible to all writers across Canada and internationally. Our main goal is to simplify the whole publishing process and help authors to avoid the so called 'publishing gatekeepers' out there so that they can easily publish their work worldwide. We bring the best ...
Hybrid publisher
Business, Children's, Cookbooks, Fantasy, Health, History, Journalism, Lifestyle, Literary Fiction, Memoirs, Mind & Body, Mystery, Politics, Professional, Religious, Romance, Sci-Fi, Science, Self-Help, Sports, Technology, Thriller, Travel, Young Adult
Worldwide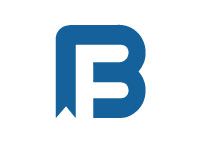 BookFuel
From Manuscript to Market. We help authors self-publish their books by providing the professional services needed to get books into book stores. Services offered include: Editing, Cover Design, Print Layout, eBook Conversion, and Distribution. Our unique Boost program allows authors to have their books created for $2,399. The process is guided by a dedicated Account Manager, who's goal is to ...
Service publisher
Business, Children's, Cookbooks, Fantasy, Health, History, Journalism, Lifestyle, Literary Fiction, Memoirs, Mind & Body, Mystery, Politics, Professional, Religious, Romance, Sci-Fi, Science, Sports, Technology, Thriller, Travel, Young Adult
Worldwide