A Fat Cow in China is a comprehensive no-nonsense, no holds barred guide on how a foreign entrepreneur can set up a business in China.
| | |
| --- | --- |
| | Business Entrepreneurship |
| | London, United Kingdom |
| | 100,000 words |
| | 100% complete |
| | 6 publishers interested |
Synopsis
A Fat Cow in China is a comprehensive no-nonsense, no holds barred guide on how a foreign entrepreneur can set up a business in China. Too often, books on the subject are tech heavy, based on personal anecdotal evidence and backwards-looking. A Fat Cow in China is based heavily on actual research I conducted over a 7-year period and from my personal experience of building my own business in the region. The book is finally backed up by my doctoral research on Chinese market entry and attempts to be forward-looking by nature. This book will connect with small business owners and aspiring entrepreneurs who have an interest in Asia in general and China particularly. There are also general lessons to be learned about entering emerging markets. This book attempts to set out a roadmap for beginning a start-up in China.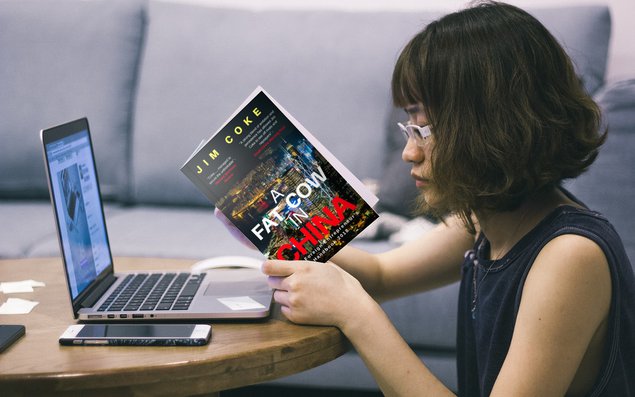 The fundamentals can easily be applied to any part of the world, but the contents have been geared towards China, using Hong Kong as the preferred starting point. No knowledge of the region is assumed, and the reader is expected to use this book as a springboard for further investigation - particularly as Chinese laws and regulations can change overnight. Furthermore, this is the first edition and a new edition will be updated and produced at the beginning of each new year in order to keep abreast of the changing legal and business environment in China. This will be the first forward-looking annual compendium on entry into the Chinese market.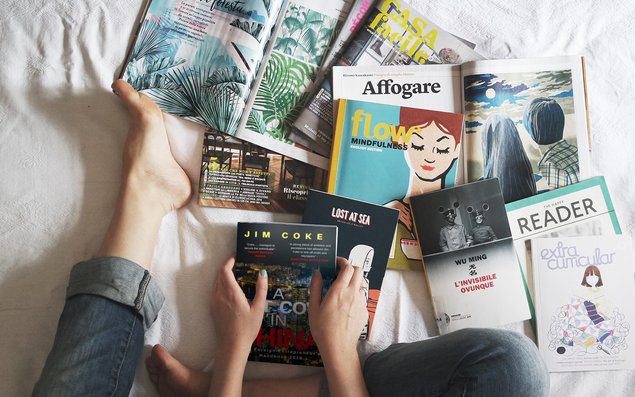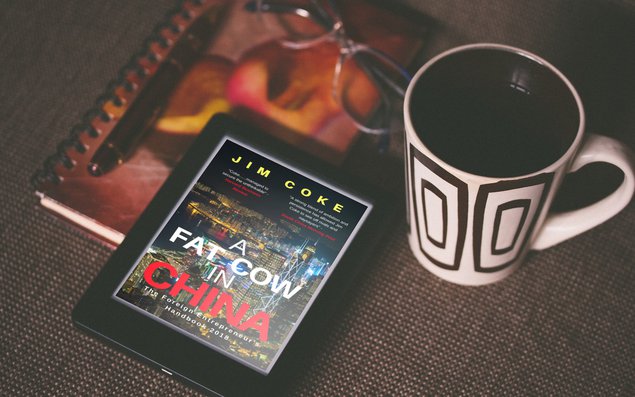 Outline
The book is divided into 17 parts beginning with the first two that introduce the reader to China's economic past as well its present transformative trajectory. The book goes on to offer suggestions on how to generate business ideas, especially those that will be implementable in China given its unique cultural disposition. Then the book looks at specific pre-launch strategies that an entrepreneur will find helpful, then goes into the fundamentals of execution such as creating companies, getting partners, raising finance, creating prototypes and all the sales and marketing techniques that bring success in the region. The next few parts focus on specific market entry routes and e-commerce in China followed by helpful tips on expanding a business across the different regions and territories. The book finally ends with a chapter on current research on entrepreneurship and gives the results of a survey conducted on non-Chinese China-based entrepreneurs. To conclude, the book offers a flowchart of where an entrepreneur should begin and what steps should be followed at each stage.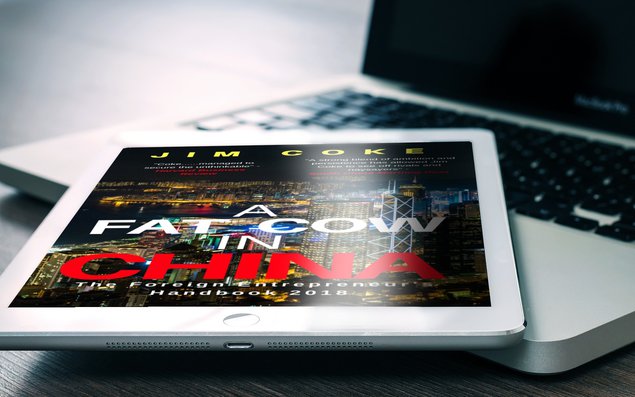 PART 1 - WELCOME TO CHINA
Chapter 1 - China's global position
Chapter 2 - Chinese Entrepreneurship
Chapter 3 - China – former hyperpower
Chapter 4 - The rise of Chinese Entrepreneurship
Chapter 5 - Misconceptions about China
Chapter 6 - Taiwan: problem or opportunity?
PART 2 - MODERN CHINA
Chapter 7 - China's future
Chapter 8 - RMB & China's new economic policy
Chapter 9 – 21st century Hong Kong
Chapter 10 - An economic gateway into China
PART 3 - IDEATION
Chapter 11 - Supply Chain Economics
Chapter 12 - Price Arbitrage
Chapter 13 - Understanding Chinese culture
Chapter 14 - Pivoting ideas
PART 4 - PRE-LAUNCH STRATEGIES
Chapter 15 - Borrow something from home
Chapter 16 - Internet of Things (IoT)
Chapter 17 - Sell/serve yourself
Chapter 18 - Our man/woman in China
Chapter 19 - Creating a name and brand
PART 5 - EARLY STAGE EXECUTION
Chapter 20 - Setting up a company
Chapter 21 - Immigration & Visas
Chapter 22 - Staff employment
Chapter 23 - Office and administration
Chapter 24 - Pitching & Business Plans
Chapter 25 - Licenses & Permits
PART 6 - RAISING FINANCE
Chapter 26 - Friends, Family & Fūērdāi
Chapter 27 - Angel investors
Chapter 28 - Crowdfunding
Chapter 29 - Bootstrapping
Chapter 30 - Venture capital
PART 7 - PARTNERSHIPS & ENTITIES
Chapter 31 - Agents, brokers & intermediaries
Chapter 32- Joint ventures in Mainland China
Chapter 33 - Local partners in Hong Kong
Chapter 34 - PRC entities: RO, WFOE, JV & FIPE
PART 8 - LAUNCHING
Chapter 35 - Prototypes
Chapter 36 - Market validation
Chapter 37 - Intellectual Property
Chapter 38 - Launch: Soft and Hard?
Chapter 39 - KYC and Due diligence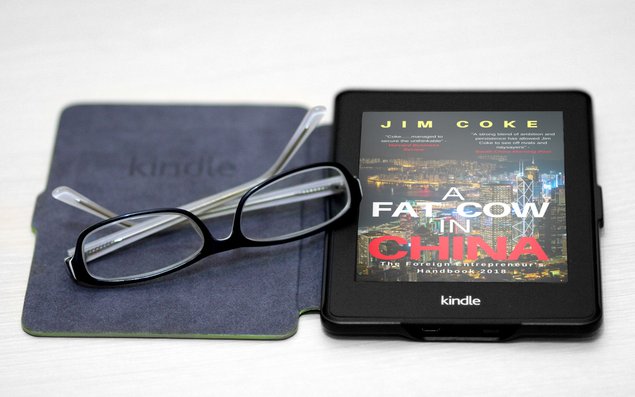 PART 9 - SALES, MARKETING & NEGOTIATIONS
Chapter 40 - Sales strategies & tiered cities
Chapter 41 - Digital marketing
Chapter 42 - Agents & Distributors
Chapter 43 - Negotiations
Chapter 44 - Chinese stratagems – know thy enemy
PART 10 - GUANXI & NETWORKING
Chapter 45 - Network list
Chapter 46 - Business & cultural behaviour
Chapter 47 - Red packets and brown envelopes
Chapter 48 - Red Packets
PART 11 - E-COMMERCE MARKET
Chapter 49 - China's B2C e-commerce market
Chapter 50 - China's B2B e-commerce market
Chapter 51 - Cross-border e-commerce (CBEC)
Chapter 52 - Building a social media audience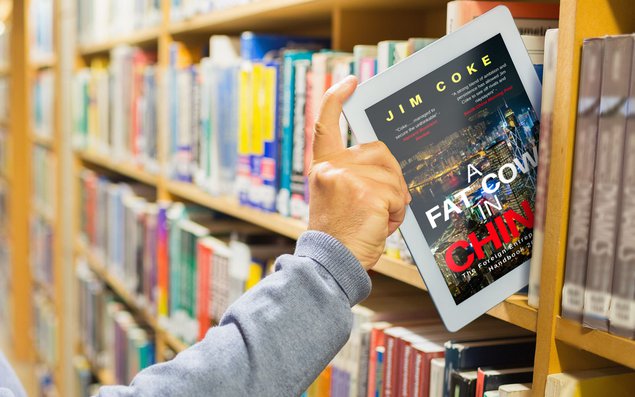 PART 12 - FREE TRADE ZONES (FTZ)
Chapter 53 - The economics of China's FTZ
Chapter 54 - Shanghai FTZ
Chapter 55 - FTZ vs CEPA
Chapter 56 - Taking advantage of a FTZ
PART 13 - FREE TRADE AGREEMENTS (FTA)
Chapter 57 - Leveraging Hong Kong's CEPA
Chapter 58 - Leveraging Macao's CEPA
Chapter 59 - How to use CEPA
Chapter 60 - China's free trade agreements
PART 14 - GROWING IN CHINA
Chapter 61 - Race and discrimination
Chapter 62 - Cash flow
Chapter 63 - Growth across China
Chapter 64 - Awards, endorsements & prizes
Chapter 65 - Crack'd Mirror Syndrome
PART 15 - ENTREPRENEURSHIP RESEARCH
Chapter 66 - History of Entrepreneurship
Chapter 67 - Entrepreneurship Theories
PART 16 - RESEARCH SURVEY
Chapter 68 - Conclusion
Chapter 69 - Results
PART 17 - WHAT TO DO NEXT………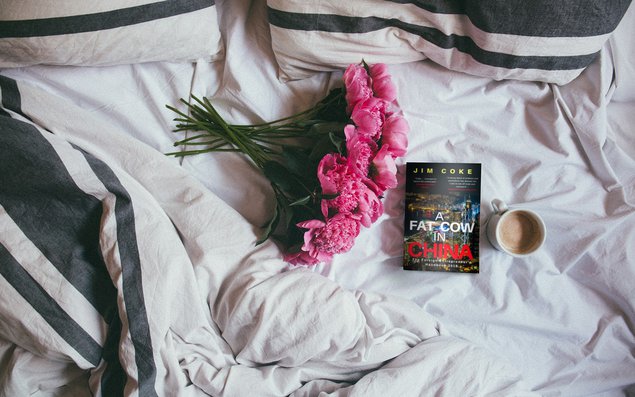 Audience
China's fall and rise as a superpower has generated a lot of research but its economic power, global position and the size of its market also attracts a lot of entrepreneurs. In addition to its economic might, three recent events have made conditions favourable for foreign entrepreneurs and overseas investments. Firstly, China has created its own 'World Bank' (The Asian Infrastructure Investment Bank), it has revived the Old Silk Road into a One Belt One Road Initiative (OBOR) and finally, it is rebalancing its economy by the internationalization of the Renminbi. All three make a compelling case for entrepreneurs entering the Chinese market.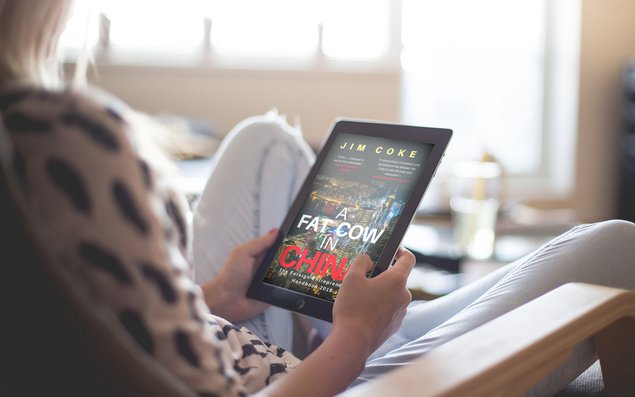 In the US
The rising interest in entrepreneurship has become a regular topic amongst academics and politicians the world over. For the past 10 years in the US alone, an average of 600,000 new businesses were set-up each year. There is also a significant increase in endowments received by business schools in the U.S. for entrepreneurship activities, programmes and courses. Since 1995 US$100 million has been contributed compared to an average of US$500,000 to US$1 million in the early 1990s. Even the Global Entrepreneurship Monitor (GEM) conducted studies in 40 different countries and saw a sharp increase in entrepreneurship from 2% to 29%.
In the UK
Brexit means that Britain potentially has to negotiate over 20 international trade deals which involve or affect more than 100 countries; a mammoth task since Britain has not negotiated a single trade deal in forty years. Why is a trade deal with China so important to the UK? According to the Office for National Statistics, the top 10 counties which the UK runs a trade deficit are in the EU except for China which happens to be the second largest after Germany. Once Britain leaves the EU, it will have an economic imperative to negotiate a trade agreement with its second largest creditor nation and it is expected that British entrepreneurs will seek opportunities in China.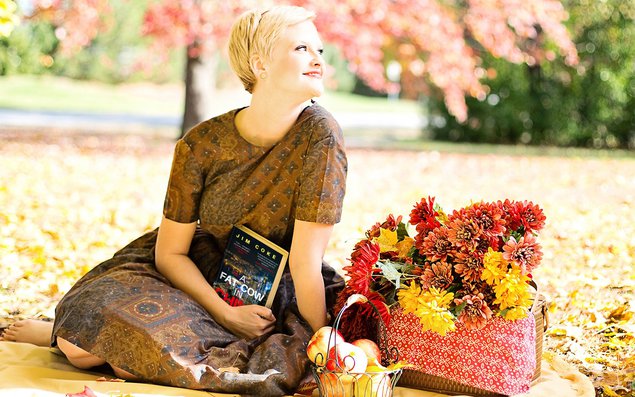 This book is especially for the forward-looking observers who understand the inevitable.
· New businesses – the downsizing of big firms has produced a lot of people starting out on their own and China is the biggest market for their product or service.
· Freelancers – the use of technology allows many freelancers to generate additional incomes streams and China has a lot of untapped opportunities for that. More so, the internet has made a once inaccessible China very accessible.
Solopreneurs and Wantapreneurs – a few people you probably know have a great idea but are clueless on how to make it a reality – this book shows them the basics from registering trademarks to developing prototypes, to thinking about launches, VCs & angels and their cash flow.
Author
Jim Coke left Cambridge with 3 Full Blues in Boxing, two degrees in politics and a desire to make his own way by starting his first business in London. He eventually closed it down to enter the corporate world as a Risk Manager at a global bank. Jim subsequently became a Chartered member of the Chartered Institute for Securities and Investments, launched his second business thus taking him to Singapore. A chance encounter with a competitor led to a job offer in Hong Kong in 2010. After two years of surveying the terrain, Jim launched a high-end coffee brand which still occupies a huge amount of his time.
Like the fabled Caribbean buccaneers, Jim's China adventure has included coffee trading, rough diamond dealing and being the sole China distributor for the famous Caribbean beer – Red Stripe. His China business exploits have been covered by the South China Morning Post, China Daily and Harvard Business Review. An avid writer, he began writing about commodities in 2010 leading to his first book, From Start-up to Supermarket in 18 months describing his arduous journey of launching his own coffee brand into the Hong Kong retail market.
Lily Kerridge Coffee has gone on to win Best Coffee at the World Beverage Competition (2016), Best Artisan Product at the World Food Innovation Awards (2016) and Finalist at the World Beverage Innovation Awards (2016). Now Jim is undertaking his doctoral thesis on Chinese Market Entry at King's College London. A Fat Cow in China is a conflation of his personal experience, the experiences of other entrepreneurs he's met in China and objective academic research on entrepreneurship in arguably the world's largest economy.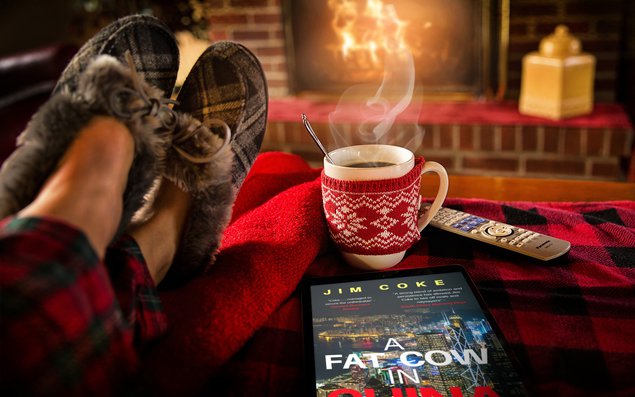 Promotion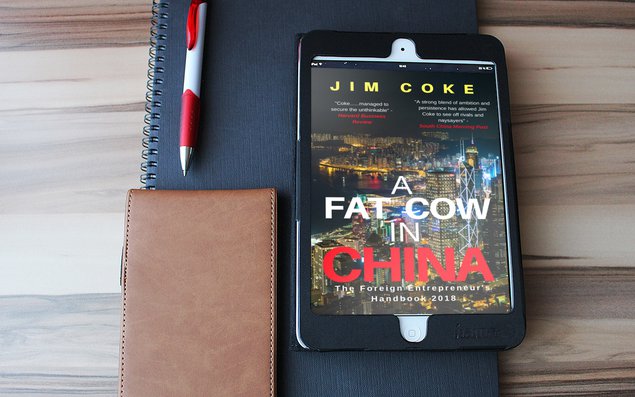 To begin with I have created a dedicated website for the book, www.afatcowinchina.com and will use the following techniques to promote the site which will have a link to the Publishizer crowdfunding page:
· Create key social media accounts using A Fat Cow in China name – www.knowem.com will be used to identify the social media accounts which are still available
· Register an account on the HootSuite platform (www.hootsuite.com) to manage all the social media accounts from one portal.
· Add 25,000 SEO contextual backlinks and 800 SEO social bookmarks to the site,
· Set up an Adwords PPC campaign as well as use Adroll for retargeting once visitors land on the site,
· Employ Influencer Marketing through key opinion leaders on third party providers (e.g. www.buzzstream.com) to notify the public of the pre-orders.
· Use LeadDyno affiliate marketing (www.leaddyno.com) to offer third party commissions on pre-order sales.
Competition
1. Michelini, M (2015): Destination China: Entrepreneur's Journey From Wall Street to Business in China
Destination China is a very interesting story of an American banker's personal account of setting up an online business in the US before moving to China. He charts his personal story with some action points and reflects on some of the choices he made. The book, however, is not a 'How to' book but a 'How I did' book. A Fat Cow in China is the former backed up with rigorous research on the subject which can stand up to both practical and academic scrutiny.
https://www.amazon.com/Destination-China-Entrepreneurs-Journey-Business-ebook/dp/B00VGEKG3A
2. Michelini, M (2016): China Startup: Experience & Insights. A Foreigner Starting a Chinese Tech Startup
Michael Michelini's sequel to Destination China follows the same approach; describing the journey from a personal experience as a foreigner. This sequel, however, focuses more on tech start-ups and unfortunately excludes the vast majority of businesses that are not technologically driven. A Fat Cow in China focusses on all types of businesses.
https://www.amazon.com/China-Startup-Experience-Insights-Foreigner-ebook/dp/B01AVWFWS6/ref=sr_1_1?s=books&ie=UTF8&qid=1508409255&sr=1-1&keywords=china+startup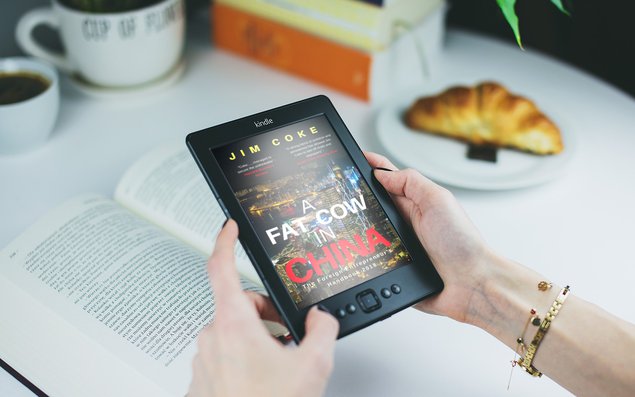 3. Fernandez, J & Underwood, L (2009): China Entrepreneur: Voices of Experience from 40 International Business Pioneers
The combination of Prof. Fernandez and Ms Underwood's expertise has given this sequel to China CEO the much-needed boost for the small business audience. They interviewed 40 non-Chinese China-based entrepreneurs, 9 foreign representatives and 3 Chinese China-based experts on entrepreneurship. Although nearly 10 years old, this book still holds some relevant lessons to the entrepreneur today. A Fat Cow in China was written with the same principle in mind, conducting a survey on non-Chinese business people about their thoughts on entrepreneurship in the region. I think A Fat Cow in China will replace China Entrepreneur as the go-to book for the small business owner because a new edition will be released every year to keep up with the changing Chinese business landscape and legislation; something China Entrepreneur failed to do as it is a backwards-looking book.
https://www.amazon.com/China-Entrepreneur-Experience-International-Business/dp/0470823216/ref=sr_1_1?s=books&ie=UTF8&qid=1508409431&sr=1-1&keywords=china+entrepreneurs+foreign
Sample
Chapter 61
Let's talk about the elephant in the room - how does race and discrimination affect your business in China?
THE CHINESE ARE the longest continuous civilisation on earth going back 5,000 years. It's an ethnically homogenous society with 92% of its inhabitants being Han Chinese although it has 56 minority ethnic groups. China has almost no citizens of non-Chinese descent – it is unheard of for a person who is not ethnically Chinese to be granted citizenship (Hong Kong and Macao operate different rules for acquiring citizenship). Every foreign encounter on its shores or lands in the last 300 years have led to an invasion or occupation of some kind, therefore, to say the Chinese are wary of foreigners in their country is an understatement – and they have every right to be.
The official position in China is that racial discrimination does not exist - this is based on a quotation from Dainzhub Ongbodin in 2007 as the vice director of the State Ethnic Affairs Commission;
"All ethnic groups in China are equal and no racial discrimination exists."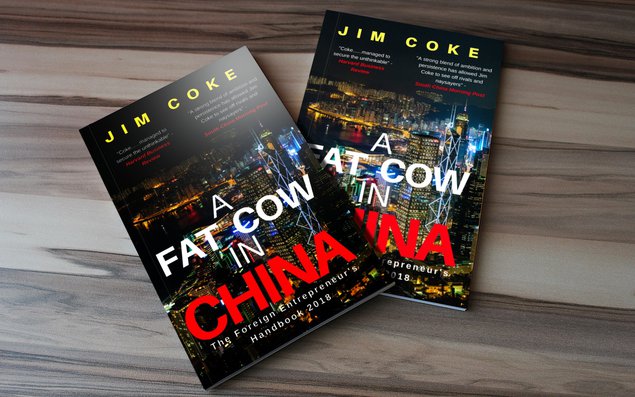 Not surprisingly, it's virtually impossible to find data, court records, reports etc. on the subject in the Mainland. What you will find are the occasional reports from foreign writers discussing discrimination they have witnessed against somebody else or experienced themselves. And of course, foreigners who have lived in China will give their own personal accounts. Given the sensitivity of the subject and in the absence of data I can corroborate in Mainland China, I will rely on commissioned reports, statutes, international treaties, court cases and official policy statements in Hong Kong as these are available. Yes, Hong Kong is the most westernized and liberal part of China but some account of how the issue is addressed there will give an indication of what it could be like elsewhere. Given the lack of reliable data in Mainland China, I will have to rely on reasoning by analogy.
Hong Kong's ethnic minorities
Ethnic minorities or "non-Chinese speakers", have been in Hong Kong as long as the British. Indian soldiers of the British Army have been in Hong Kong since 1841 and were followed by their fellow merchants and businessmen and women ever since. The territory should be applauded as it has taken steps to eliminate discrimination and recognise ethnic minorities by being a signatory to the International
Convention on the Elimination
of
All Forms of Racial
Discrimination (ICERD) and has recently enacted the Hong Kong Bill of Rights Ordinance (Cap. 383) and the Race Discrimination Ordinance (Cap. 602).
To address diversity, the Hong Kong Equal Opportunities Commission (EOC) had been set up to support the implementation of the Race Discrimination Ordinance (RDO) as well as the other discrimination ordinances that were enacted in 2008. As a body, they have quite extensive powers that allow them to look into any policy or practice that contravenes the provisions of the Discrimination Ordinances with the view to bringing legal action against any violators. However, as at the time of publication, not a single case has been brought to the courts by the EOC - the first case brought under the Race Discrimination Ordinance was privately funded and heard in 2014; six years after it came into force. The law is quite clear on the subject in Hong Kong; racial discrimination against ethnic minorities is permitted if:
1. It serves a legitimate purpose (e.g. asking certain people to be proficient in written Chinese for a job) – Section 4(2) of the RDO;
2. It is on the grounds of nationality or immigration – Section 54 and 55 of the RDO;
3. It involves allocating space in a cemetery, crematorium or columbarium – Section 32 of the RDO.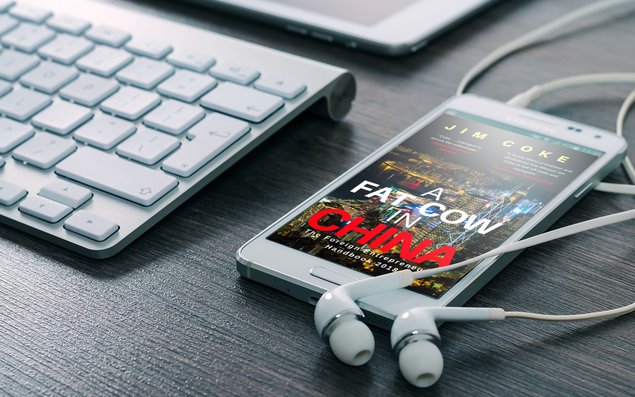 Is there a case of 'White privilege'?
At the last population census (2010), Hong Kong's non-ethnic Chinese population was just under 6.5% with the largest ethnic minority group (not including foreign domestic workers) being White Caucasian followed by the Indians, Pakistanis and Nepalese. The most recent comprehensive study on the perception of ethnic minorities is the Census and Statistics Department survey on Racial Acceptance (the 2008 Racial Acceptance Survey) that looked at the degree of acceptance of Chinese towards non-Chinese with respect to various things such as the provision of services, education, the workplace, family and social interaction.
Overall, the findings dispelled the myth of a blanket intolerance towards ethnic minorities but actually showed a clear bias towards race based on skin tones with White Caucasians having the highest level of acceptance of ethnic minorities and apparently seemed to score higher than the acceptance of other Chinese by Chinese. But the acceptance level slowly declined as other "darker" ethnic minorities were surveyed.
After White Caucasians, acceptance levels trended down to Japanese (acceptance level of the Japanese is very different in Mainland China because of the atrocities of Nanking), then Koreans, followed by a host of other South East Asian nations such as Indonesians, Malaysians, Filipinos, Thais, Vietnamese, Cambodians and other smaller nationalities that form a very small percentage of the total population of ethnic minorities. The results then trended down even further when considering Indians, Pakistanis, Bangladeshis and Nepalese followed by Africans and/or Arabs. This trend can also be confirmed when one looks at the plethora of news reports citing discrimination and unfair treatment of minorities.
Given the clear trend away from Whites, Japanese and Koreans, a more recent study decided to look even further into the divergence of acceptance when it came to particular ethnic minority groups. In a study conducted by the Hong Kong Equal Opportunities Commission in partnership with Policy 21 (a University of Hong Kong subsidized Research Services Centre) into the areas of life that formed the basis of the 2008 Racial Acceptance Survey, 19 focus groups comprising 107 Chinese and South Asian stakeholders were organized.
The findings by and large mirrored all other previous surveys and studies before it: Chinese respondents had a very high acceptance level for Caucasians, Japanese and Koreans but a much lower acceptance level for other minorities which declined as the race and skin colour of the ethnic minority became an issue. These results can be corroborated by Euromonitor International reports which show that China is the world's largest market for skin whitening products across both whitening sub-sectors; and facial masks. Not surprisingly, the second biggest market is Taiwan which has the second largest population of Han Chinese in the world (about 95% of the population).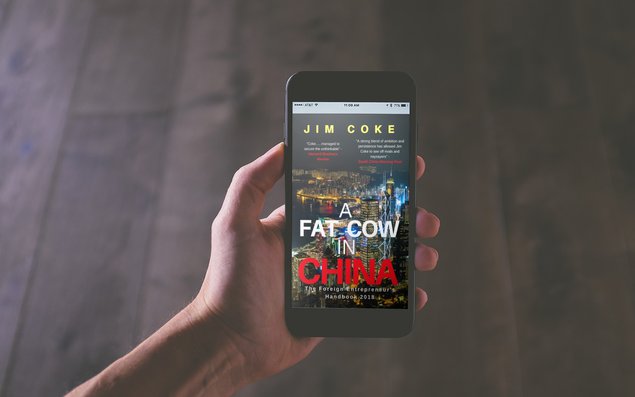 Criminal justice system
According to the Zubin Foundation (Hong Kong-based charity committed to equality and the betterment of Hong Kong), the treatment of ethnic minorities in the criminal justice system in Hong Kong is under-researched. In the absence of coherent and detailed research on the subject, the current understanding of the situation is based primarily on individual cases reported to front-line workers, newspaper reports and certain raw data. Law enforcement with respect to ethnic minorities has been particularly singled out as an issue that needs to be addressed very quickly; especially the stop and search tactics as compared to other parts of the world. When it came to stop and search procedures by Hong Kong Police, "Only one in 113 searches resulted in the detection of crime. By contrast, 1 in 9 checks in New York led to the issuance of a summons, while 1 in 12 checks in London resulted in an arrest in 2011", according to a 2013 South China Morning Post report. No results show the racial profiling of those who were stopped and searched in Hong Kong.
The criminal justice system is never questioned in Hong Kong so the first case brought against a Hong Kong Police officer was quite recent and drew a lot of attention; Singh Arjun by His Next Friend Singh Anita Guruprit v Secretary for Justice for and on behalf of the Commissioner of Police and Another [2014] HKEC 371 (District Court); [2014] 5 HKC 225 (Court of Appeal).
This particular case was merely a slight altercation (brushing past a person on an escalator) at an MTR station but what made this notable was the treatment of both "complainants" (both alleged the other party was the perpetrator). One complainant was an ethnic minority teenager of Indian descent and the other a middle-aged Han Chinese woman but the Police Officer completely dismissed the testimony of the teenager, hadhim arrested, declined to investigate CCTV footage, detained him for several hours while a Punjabi interpreter was summoned despite the teenager insisting that he only spoke English.
This case is notable not for the actual material facts of the altercation but its significance in how the courts ruled on the application of the Race Discrimination Ordinance and its application to the Police Force. Mr Arjun Singh (the teenager who was arrested) was the first person to sue the government for racial discrimination citing that it failed to provide policing services to him on account of his ethnicity. After 20 months of submissions in a discrimination case that took place in 2009 involving an 11-year old child, the Court of Appeal in 2016 held that acts of the Hong Kong Police are not subject to the Race Discrimination Ordinance and by extension, the government is under no obligation to follow race discrimination laws.
Discrimination and your start-up
How does all this affect your start-up in China? Well, when it comes to employees, retention rates of non-Caucasians tend to be lower as they might have difficulty in forging relationships – relationships are crucial for doing business in China. In addition, certain racial groups demand higher than average salaries while others demand lower than average – one needs to bear this in mind when looking at a company's cost base. Neither Hong Kong nor Mainland China has equal pay legislation. Marketing is also affected as acceptance levels tend to vary depending on the ethnic make-up of the people in the advertising campaign; product endorsements should also be carefully considered as this may affect brand positioning. There are a lot of things in a business which needs to be adjusted to accommodate racial tolerance in the region. This is not an indictment of the social fabric but a reality check of the constraints of doing business in China - racial hierarchy is prevalent in Chinese society. Don't be surprised at racial attitudes – be dispassionate and think of how you can grow your business with prevailing attitudes.