Hi Friends,
Thank you all for pre-ordering my book. I promoted it titled, "Abandoned, Rescued, Loved - A dog's story," but feedback made me realise that title was too clunky, so before I published it, I changed the title to "Rescued - The poodle's story."
Now for the GREAT NEWS.
"Rescued - The poodle's story," is now published on Amazon through Kindle Direct Publishing. It is published as both an e-book and also a paperback.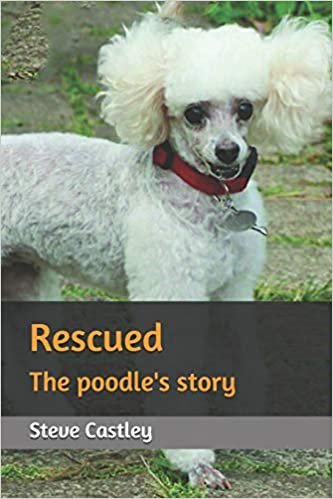 The copies you ordered should arrive to you within the next month, but this depends on postage. I understand little mail is going airmail at the moment, but we'll see.
If you have friends interested in buying a copy, here's the link for you to pass along.
I would like to thank each of you for ordering my book and supporting my journey as an author. This means a great deal to me.
Happy reading,
Stay safe and well,
Regards, Steve Castley