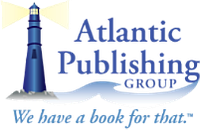 Atlantic Publishing Group, Inc.
250 copies • Completed manuscript.
Atlantic Publishing has been providing millions of readers information to jumpstart their careers, start businesses, manage employees, invest, plan for retirement, learn technologies, build relationships, and live rewarding, fulfilling lives. Our award-winning authors and publication staff strive to make our products the best and most up-to-date available. We go further than most publishers to get our customers the best products.
Hybrid publisher
Children Fiction, Mind & Body, YA Fiction, Biography & Memoir, Business & Money, Career & Success, Cookbooks, Food & Wine, Health, Fitness & Dieting, History, Journalism, Personal Growth & Self-Improvement, Politics & Social Sciences, Society & Culture
Worldwide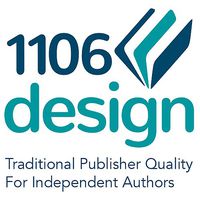 1106 Design, LLC
1106 Design provides book design, production, and publishing services for independent authors who seek all the quality of traditional publishing without forfeiting their rights and royalties in return. 1106 Design provides traditional publisher quality with one-stop, end-to-end services from copyediting to worldwide distribution. We operate just like a publisher with one difference: YOU maintain complete control of your book, your schedule, and most importantly, your payments.

In our model, distribution accounts are set up in your name. When a book is sold, the retailer takes a cut, the printing cost is deducted, and the balance is deposited directly into your bank account, never ours first. The difference can amount to several more dollars per book in net revenue to you. Our most popular package for non-fiction books, 50,000 words and under, including copyediting, cover design, interior layout, proofreading, eBook formatting, and distribution set up in your name is just $8,059. Fiction titles are slightly lower, $7,085.
Service publisher
Children Fiction, Christian Fiction, Commercial Fiction, Contemporary Fiction, Historical Fiction, Literary Essay, Literary Fiction, Mind & Body, Mystery, Thriller, Horror & Suspense, Mythology & Folk Tales, Poetry, Science Fiction & Fantasy, Women's Fiction, YA Fiction, Biography & Memoir, Business & Money, Career & Success, Children Non-Fiction, Christian Non-Fiction, Cookbooks, Food & Wine, Communication Skills, Corporate Culture, Current Affairs, Economics, Education, Entrepreneurship & Small Business, Health, Fitness & Dieting, History, Humor & Entertainment, Journalism, Management & Leadership, Marketing & Sales, Mindfulness & Happiness, Money & Investment, Motivation & Inspiration, Nature & Environment, Parenting, Personal Growth & Self-Improvement, Philosophy, Politics & Social Sciences, Popular Science, Productivity & Time Management, Psychology, Reference, Religion & Spirituality, Science, Sex & Relationships, Society & Culture, Sports & Outdoors, Technology & the Future, Travel, YA Non-Fiction, Science Fiction & Humour
Worldwide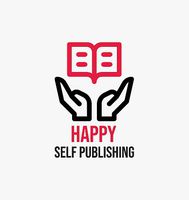 Happy Self Publishing
100 copies • Completed manuscript.
Happy Self Publishing has helped 500+ authors to get their books self-published, hit the #1 position in the Amazon bestseller charts, and also establish their author website & brand to grow their business. And the best thing is, we do all this without taking away your rights and royalties. Let's schedule a call to discuss the next steps in your book project: www.meetme.so/jyotsnaramachandran
Service publisher
Children Fiction, Literary Fiction, Mind & Body, Mystery, Thriller, Horror & Suspense, Romantic Fiction, Science Fiction & Fantasy, YA Fiction, Biography & Memoir, Business & Money, Career & Success, Cookbooks, Food & Wine, Health, Fitness & Dieting, History, Journalism, Personal Growth & Self-Improvement, Politics & Social Sciences, Religion & Spirituality, Science, Society & Culture, Sports & Outdoors, Technology & the Future, Travel
Worldwide