WHO
This book is for anyone looking to see life through another person's eyes. It is an opportunity to strap on the shoes of someone who is on the Autism Spectrum, and begin to understand how those on the spectrum view the world. Mainly this book is for those going through their school age years and are looking for self-acceptance, and for the adults who are looking to understand more of their child's perspective. You will benefit from this book by reading these stories of adversity realizing that if the writers can get through their dark times, you will too.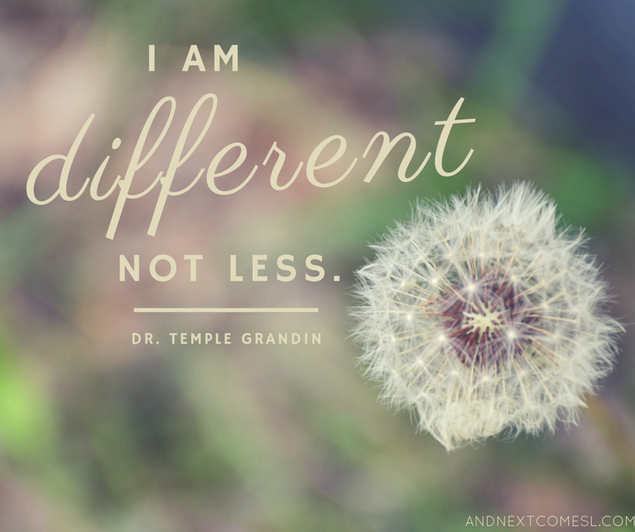 WHAT
Autism Is Not My Name is a collection of non-fiction stories told through the many eyes of those on the Autism Spectrum. Each story offers the unique perspective of a person with an Autism Spectrum Disorder, and while each story could be read separately, collectively they bring to light the beauty found within challenging circumstances including bullying, relationships, depression, and more. The first section of the book provides education to readers who may not know what an Autism Spectrum Disorder is or how it impacts that individual. This provides more opportunity for the readers to have an insightful experience through having a base of knowledge about how those on the spectrum function differently from others.
WHY
Sometimes it hard to find compassion for someone who is screaming for no apparent reason, flapping their hands, rocking their bodies, or making you uncomfortable with their awkward approach, but these are the uncontrollable and uncomfortable behaviors that are encountered on a daily basis while living on the spectrum. Communication is a constant battle, so sometimes a scream is the only way to let your needs be known. Flapping or rocking our bodies provides comfort and stability when the world feels too overwhelming to cope. Our awkwardness in social situations comes from a misunderstanding of social cues and an unfathomable desire of wanting to fit in and be accepted. The stories within this book highlight the inner struggles of trying to fit into a world we do not understand, and presents them in a fashion that will inspire you to develop a deeper understanding and insight into their worlds while providing education in why these behaviors come from deep within our very beings.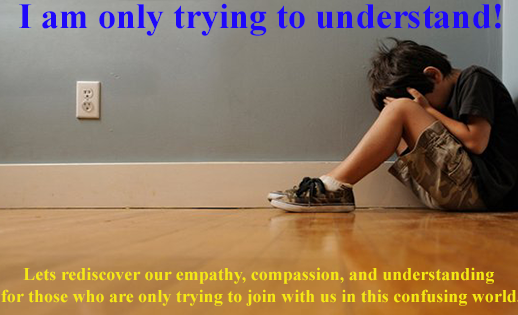 Caretakers, parents, friends, paraprofessionals, and society at times try to describe our stories for us, but one of the many values of this book is the fact that the stories are coming from the particular eyes of those on the spectrum. Society has heard the stories of a parent scripting out the lives of their children with autism as if they know how the constant misunderstanding, over-stimulation, and uncontrollable actions feel to them, but these stories are inauthentic. When these stories come from the parent's voice, they can only speak to what they can see. They do not understand the complexity of their child's world due to not being in the world with them, and consequently intertwine their pain with their child's. Each story in this book holds a life in their lines, pain in their pages, and hope in their titles. Everyone spends years of their lives being defined by what other people think is "normal," but I believe that normal is an elastic conundrum defined by each individual in their own circumstances. Individuality in the spectrum is as diverse as the colors in a sky during a sunset. The Autism Spectrum can give a person a cloak of invisibility by being on the mild end of the spectrum where most of their inner struggles are not showcased to the rest of the world. Contrarily, the severe end of the spectrum traps its counterparts in a non-verbal world that they could not share with others even when they try. This book focuses on highlighting the beauty in our differences instead of the inferiority of a lifelong disability.
I am writing this book because of the impact I feel it would bring to those who read it. After sharing my story to many, I have seen the impact it can have as shown by tears, laughter, applause, or hugs, all coming from strangers who just needed a little inspiration to view the world in a different way. Since I first spoke up about my differences in a public view during my sophomore year of my undergraduate social work program, I have had a dream of writing a book to share my story. Sharing stories is a small task compared to the potential life-long effects it can have on a person's life. Stories bring inspiration, and this book gives me the opportunity to not only share my story but to share the stories of others who may be left in the dark without this opportunity.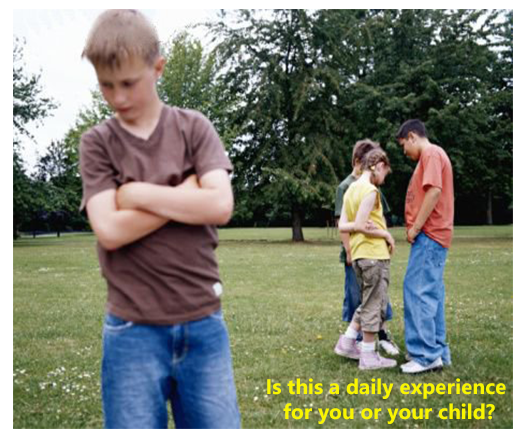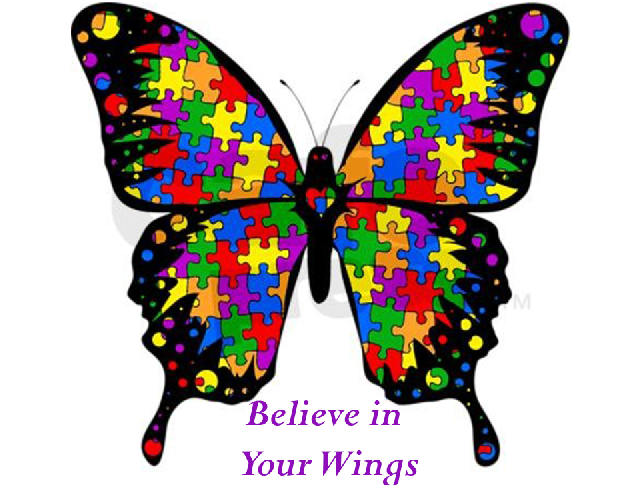 HOW
The funds gained from this campaign will be targeted towards obtaining stories from many different people on the Autism Spectrum, thus supplying the heart of this book. It will provide flexibility in how many different people's shoes I will be able to put you in, and provide the individualized diversity the spectrum represents. To make sure the book matches up to the beautiful stories within it, the funds will also be used for professional editing, design, and printing of the book.
WHEN
My favorite part of this book is its creation, but that is a time consuming task. Unfortunately, graduate school makes time a scarce resource. I will be graduating in less than six months, and then be spending a majority of my time within others shoes gathering the stories that will inspire you and provide you with as much inner light as the sun! With these known factors, I am planning to have the book complete and ready for distribution by November 2017
OUTLINE OF AUTISM IS NOT MY NAME
Introduction
Part 1: Everyday Lives
Imagine walking through a world which you do not understand, but you get up anyway and function the best you can. Even though a day in the life of being on the Autism Spectrum can be full of adversity and challenges, there is simple beauty and triumphant victories that come from each day.
Part 2: School Life
For those on the spectrum, school can be classified as one of the most difficult aspects of their lives. Not only are they trying to learn new educational concepts, but also understanding the social activities of others, dealing with teachers who may not know how to help them, and trying to figure out who they are as a human being.
Part 3: Bullying
Imagine yourself attempting to handle all the stress that a person undergoes during school, and add cruel, inhumane, and sometimes violent bullying to the puzzle. It is hard to attempt to understand the world around you, but the world only becomes more confusing when you are being teased for reasons you may never understand.
Part 4: Friendships
Sometimes all someone on the spectrum wants is a person who will sit with them at their empty lunchroom table, a person to tell their interests and stories, or maybe someone to give them a smile as they pass in the hallway. With the social awkwardness that comes with an Autism Spectrum diagnosis, friendships can be difficult to find, and sometimes even harder to maintain.
Part 5: Discrimination
Bullying does not have a distinct end when a person leaves the hallways of their high school. Sometimes as people on the spectrum get older, the bullying they once faced becomes more brutal and turns into discrimination.
Part 6: Romantic Relationships
Although people on the Autism Spectrum are beautiful within and outside of their diagnoses, sometimes it is difficult to share that beauty with others in an intimate setting. Relationships are hard for everyone, but imagine being in a world where interpretation of feeling is more difficult than asking someone out for a first date.
Part 7: Independence
Even though it sometimes seems that everything lies against those on the spectrum when addressing an independent life, the hope and light within them can lead the way. Additionally, if the focus is on their Ability instead of their Disability, Dependence turns into Independence.
Part 8: Identity
How does someone with a beautiful light inside them show that light to others if it is being shadowed by being told that they are "different"? The journey to self-discovery of identity can be a life-long and scary road, but those on the spectrum are not afraid to take these steps.
Part 9: Depression
For anyone living with difficult circumstances, it can be an insurmountable task to keep your emotional head above water while fighting the weight of the situation. Sometimes those anchors win and bring you to the ocean bottom, but it is possible to cut the ropes, swim towards the shore, and breathe once again.
Part 10: Looking Towards the Future
Although this book shows the stormy clouds of challenge and pain faced by those on the Autism Spectrum, it is also very important to view the rainbow in the distance that shows a path towards a future full of triumph, energy, beauty and light.