Synopsis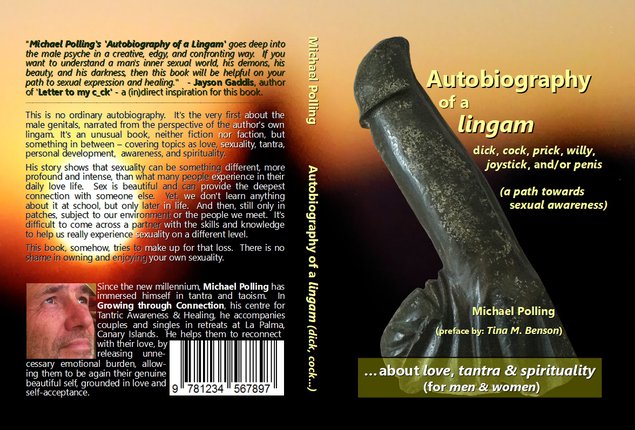 This is no ordinary autobiography. It's the very first about the male genitals, narrated from the perspective of the author's own lingam. It's an unusual book, neither fiction nor faction, but something in between – covering topics as love, sexuality, Tantra, personal development, consciousness, and spirituality.
His story shows that sexuality can be something different, more profound and intense, than what many people experience in their daily love life. Sex is beautiful and can provide the deepest connection with someone else. Yet, we don't learn anything about it at school, but only later in life. And then, still only in patches, subject to our environment or the people we meet. It's difficult to come across a partner with the skills and knowledge to help us really experience sexuality on a different level.
This book somehow tries to make up for that loss and bring out the best in each other and in yourself. There is no shame in owning and enjoying your own sexuality, and this message is one that is central to this book.
Since the new millennium, Michael Polling has immersed himself in Tantra and Taoism. In Growing through Connection, his centre for Tantric awareness & healing, he accompanies couples and singles in retreats at La Palma, Canary Islands. He helps them to reconnect with their love, by releasing unnecessary emotional burden, allowing them to be again their genuine beautiful self, grounded in love and self-acceptance.
"It is clear that Michael Polling has walked a long road from sexual ignorance, to becoming a man and teacher greatly committed to offering sexual healing to those he works with. His unconditional acceptance of his own sexuality and that of others is a vital component in the healing work that he offers. (...)
What speaks loudest above all in Michael's book, is the profound connection he makes between sexuality and love. He rightly conveys that heightened, transcendent, healing sexuality happens in the present moment when LOVE infuses the energetic transmission between lovers, filling their bodies, hearts, and souls with the amrita of the Gods…revealing us mere mortals to be the divine expressions of LOVE MANIFESTED that we truly are."
-Tina M. Benson, M.A., author of, "A Woman Unto Herself: A Different Kind of Love Story", "Soulwhisperings: Erotic and Devotional Love Poems for an Outer or Inner Beloved", and many others.
"How can you, as a woman, write about something that is such a male experience? (..)
Once I had started translating the first chapters, I noticed a distinct shift in my energy. I felt a connection to Michael's lingam, and knew that I was becoming his voice. This was a beautiful experience, teaching me to be aware of the male energy, and more conscious than ever before of when I moved between my male and female energy.
The process of translating this book has been powerful for me, as I have become intimate with the thinking/feeling experience of the lingam. This has helped me have more compassion for the lingams in my life, and the men attached to them. Translating the book has given me an unexpected, behind the scenes, glimpse into the intimacies of aspects of the male experience that is usually hidden to women."
-Sally Edwards, co-translator of 'Autobiography Of A Lingam', author, educational consultant ("Changing how education works - helping teachers reach their full potential").
---
After reading the manuscript Jayson Gaddis, the famous American relationship coach, wrote: "Michael Polling's 'Autobiography of a Lingam' goes deep into the male psyche in a creative, edgy, and confronting way. If you want to understand a man's inner sexual world, his demons, his beauty, and his darkness, then this book will be helpful on your path to sexual expression and healing."
It was Gaddis' own 'Letter to my c_ck', an article published on the internet, in which he, among other things, apologizes for his past behavior towards his c_ck, abusing him and not taking him seriously at all, which made me reconsider how my own c_ck had experienced my attention over the years. Gaddis' letter gave me the inspiration, and audacity, to really 'listen' to what he, my c_ck, would want me to know about his experiences.
What began as a short commentary, became a whole book. First published in The Netherlands, in Dutch, now translated in English.
And, yes, my lingam, as I prefer directing more lovingly my c_ock, had (and still has) so many things to say, that he surprised me more than once. In the end, we, my lingam and I, wrote this book with the aim of improving the male/female-relationship - at both sides. Sexual love in all its vulnerability and intimacy can be the most beautiful and greatest in a lifetime. For men and women.
This book is certainly not meant to excite. It has nothing to do with pornography, although eroticism, the experience of the erotic, the sexual, overall surely plays a central role. And, although this book is primarily written from a heterosexual point of view, in essence, it can be read by anyone, homosexuals, transgenders, asexuals, etc. Its main message is about the connection, someone can and/or may have with his or her genitals – and through them with the other, and even with the whole world."
Outline

Preface – by Tina M. Benson
Prologue – from Michael's point of view
Prologue
My early years
How Michael lost all confidence in men
Michael and me ... me and Michael
Losing my virginity
Small, smaller, smallest – big, bigger, biggest
Bald
Pissed off with Michael
Violence
Regrets?
Tantric awakening – to ejaculate or not
Blow jobs and hand jobs
The perfect yoni
Too excited too quickly
Looking outwards towards the rest of the world
Me, Michael, and other lingams
Boundaries
Embarrassing moments
Sacred (and healing) sexuality
Transcendental sex
My ultimate fantasy
And..., what now?
Everything changes
What is it that makes Michael a real man?
Epilogue
Epilogue – from Michael's point of view
Epilogue – from the translator's point of view
About the author
Contact
Audience
I have written this book, not only for men, people with a lingam like me, but also for women, willing to know more about the various processes involved between men and women concerning matters of love, sexuality, spirituality and awareness.
Men, surely, may relate to (some of) my lingam's experiences. But it also may appeal to women, if only they wish to understand male sexuality a bit more.
As Tina M. Benson, who wrote the introduction to our book, stated: "As a woman reader, it was a refreshing experience to be allowed in on the private thoughts of a man's lingam, and to hear from its perspective what life is like. I've often said I would want to live life as a man, for at least a year, to experience what having a lingam is like, what it feels like to make love to a woman with a lingam, and to walk about the world in a man's body. This is likely the closest us women will ever come to experiencing that great mystery."
Promotion
The author already has an established and growing platform with a 1.5K plus newsletter list, and over 2600 FB connections. The author plans to use FB to promote the launch of this campaign. FB groups about sexuality, tantra, love, spirituality, consciousness, men, women, etc., not only in English, but also in Dutch and Spanish, all with large followings with active members, fitting the audience of this book.
Competition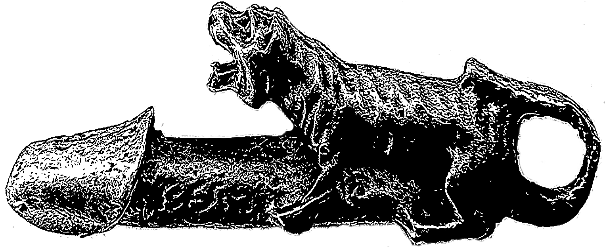 Yes, I know, it's not accepted to say, there is no competition. But the reality is, there are no books like this. Not one.
There are many books about sexuality and Tantra, and some about (the facts of) the male sexual organ. The only books that come in the neighborhood of my book, are Michaela Riedl's and Jürgen Becker's 'Lingam Massage, Awakening Male Sexual Energy', books dealing with male sexuality by Mantak Chia, and Alberto Moravia's novel 'Him and me' (1971), about a hilariously funny dialogue between a man and his penis.
My book has a very different approach. First: it is not fiction. And second: it isn't a technical outline for a better sex life (although your sex life certainly may improve by reading my book). Instead, it's a very intimate account of a path of personal development into a more conscious and spiritual form of sexuality – uniquely told from the perspective of my lingam in this book.