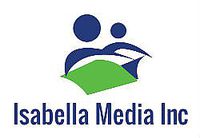 Isabella Media Inc
We are the publisher that others are striving to emulate because we are the most author-friendly publishing house in America ! As an Independent Publisher we make our money from selling books not from fees charged to authors! That's why with Isabella we don't charge our authors a single dime!

When you become part of the exclusive Isabella Media Inc team, here are a few things you can expect:

Beautiful custom cover designs created specifically for your book.
Professional editing and text layout and registered ISBN provided.
Book is set up for nationwide distribution through our hand-picked distributors.
Author is assigned a personal marketing representative who follows a marketing plan for every book which includes sending press releases, book signing requests to bookstores, and monitoring availability of the book at all times, as well as assisting with speaking engagements and public appearances. The marketing representative is the author's personal contact for any marketing requests and on-going needs.
Isabella Media Inc does not charge a fee for publishing and absorbs all the cost of production and distribution of a book we accept.
Book can be produced in paper format, audiobook format, and eBook format. eBooks are quickly gaining popularity as technology now allows you to read books on your smartphone, tablet, computer or a stand-alone eBook reader.
Our staff will create and host a website (if part of your marketing plan) for the life of the book.
Book is available for sale on Amazon.com, BarnesAndNoble.com, many other websites as well as available to 39,000 retailers, schools and institutions.
Independent publisher
Business, Children's, Fantasy, Health, History, Journalism, Lifestyle, Literary Fiction, Memoirs, Mystery, Novella, Politics, Professional, Religious, Romance, Sci-Fi, Science, Self-Help, Sports, Technology, Thriller, Young Adult
Canada, United States
Austin Macauley Publishers
With headquarters in London, New York, and Sharjah, Austin Macauley Publishers™ has established itself as an energetic and innovative independent trade publisher. Our publications range from historical romances to celebrity autobiographies; from illustrated children's tales to in-depth technical manuals; from hard-hitting thrillers to meditative poetry. We pride ourselves on our hybrid publishing model, a progressively more popular means by which both new and previously published authors can establish themselves in the increasingly competitive world of books. Expanding on our international success, we will be opening an office in Australia and South Africa in 2018. An office in Vancouver, Canada will follow in 2019.
Hybrid publisher
All categories
United Kingdom, United States, Australia

Atmosphere Press
Atmosphere Press is an independent full-service publisher for books in genres ranging from non-fiction to fiction to poetry to children's picturebooks, with a special emphasis on being an author-friendly approach to getting a book into the world. We're professional, honest, and kind. Learn more about what we do at Atmosphere's website, atmospherepress.com.
Service publisher
All categories
Worldwide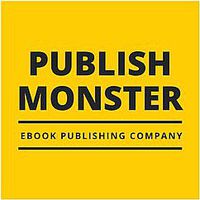 Publish Monster
Get your ebooks into the biggest stores and keep the 100% of your royalties. Amazon, Apple iBooks, Google Play, Kobo, Nook by Barnes & Noble and more.
Service publisher
All categories
Worldwide