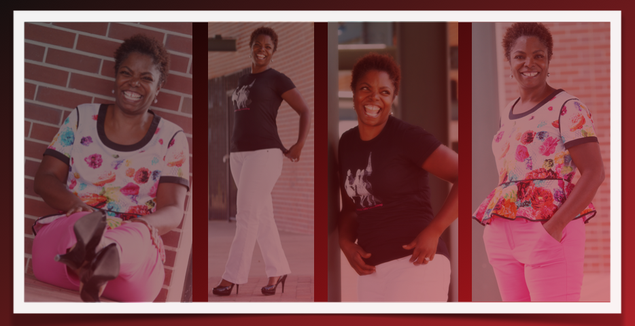 In the beginning...
Fifteen years ago when I embarked on my first entrepreneurial adventure, I was all alone. My immediate family and friends weren't thinking about starting a business and the only resources I knew to get help from (at that time) were the local small business administration and S.C.O.R.E. Although they were a wealth of knowledge and information when it came to what you had to have done paperwork wise, their advise wasn't geared toward helping you become the person you'd have to become to run the business. Back then you couldn't find the variety of coaches and mentors that are around now a days who are willing to their secrets.
Being a full time employee and part time business owner wasn't the life I imagined. I wanted a life where I had more freedom to enjoy quality time with my children. I was tired of missing out on activities and important milestones in my children's lives and was desperate to find a better way to support us that didn't involve my having to continue working in corporate america.
Then about seven years ago, I was introduced to the world of business coaching. I was shocked at the amount of information available from other successful entrepreneurs to someone like me who wanted to start a business and needed help that went beyond your typical business plan or blueprint. I began gathering clues from books, coaching programs, audio cd's and the like to learn what systems, secrets and strategies they were using to create success.
The problem was with so much information at my fingertips, I was overwhelmed and would end up all over the place trying everything instead of admitting that I really didn't know what to do.

If I could go back and have a conversation with myself 15 years ago, these would be the 101 most valuable tips I've gathered over the years building 6 other businesses, working with and learning from other successful entrepreneurs. Since I can't go back, I am paying the knowledge forward in the pages of Biz 101.
The Journey Ahead...
After two years of researching and organizing the best tips from the years past, Biz 101 is finally complete. Biz 101 will be a self-published manuscript. In addition to savings and support from immediate family, the help of contributors and supports through a 30-Day Publishizer Pre-Sell campaign will also go toward the cost of printing, marketing and other costs related to getting Biz 101: 101 Things Every Woman Must Know Before Starting a Business into the hands of women all over the world.



Biz 101: 101 Things Every Woman Must Know Before Starting a Business
No. 2 Know why you do what you do
"Your why will make you cry," said one of my mentors. In business and especially when in business for yourself, it's important to know what will keep you moving forward when the evidence around you points to just quitting. Ask yourself… Why is starting this business important to me? What will being successful mean to you – your family? How will your life be different? Being a business owner is not only about being your own boss, coming and going as you please, and calling all the shots, but it is also about transforming your life from working on someone else's dreams to taking an active role in making your dreams come true. (excerpt Biz 101: 101 Things Every Woman Must Know Before Starting a Business)

When stepping away from the safety and security of your 9-5 and making the transition from being an employee to becoming an entrepreneur, women often find it difficult to find balance between working full-time and starting a business . Biz 101 is a compilation of one-hundred and one of the most valuable tips I've learned about transitioning into entrepreneurship without losing yourself, your sanity, or your financial security.

Biz 101 will take you through fifteen years of the lessons, knowledge and secrets uncovered navigating the world of entrepreneurship. You will learn real world behind the scenes tips on getting things done, secrets and tools to balancing work and play, and motivation for staying the course even through hard times. This book is for you if you have experienced that fire in your belly to start something of your own but was afraid to move forward without the right plan or a guide. Even if you're already an entrepreneur, this book promises provide fresh insights and strategies you can use to take your business to a higher level of success.

Who is this book for...
Biz 101 was written for the woman who is ready to start her own business and is wondering what it really takes to be a successful business owner and how to create a strong foundation before taking the leap.

If you can answer "YES!" to any of the following questions:
1) You sit at your desk wondering if there is a better way to take care of your family than working this dead-end and unfulfilling 9-5.
2) You have an idea, dream or purpose to make a bigger difference in the world.
3) Your message is going to change the lives of everyone you come in contact with.
4) You desire to have the freedom and choice to work when you want and for whomever you choose.
5) You are either retired or about to retire and you finally have all the time you need to start a non-profit organization you've been dreaming about for years.
Biz 101: 101 Things Every Woman Must Know Before Starting a Business IS FOR YOU!
What's inside...
The topics in Biz 101 range from maximizing participation in networking events, the benefits of mastermind groups and engaging mentors, to developing strategies for marketing, sales, and team building. Whether you're just starting or have been in business for yourself for a while now, there is a lesson inside these pages for everyone.
Sample what you'll read inside it's pages Biz 101: 101 Things Every Woman Must Know Before Starting a Business. In this video KeeKee shares Tip #91 - "Do Something That Scares You".