This is a massive topic that tons of authors have questions on. When should you hire a book editor? What should you expect in the process? How do you find the right one for your book?
Publishizer interviewed Catherine Moolenschot, a writing mentor, author, and book editor, on this important topic. Catherine wrote her first book when she was 13 years old, and spoke at TEDx when she was just 17. Today, she mentors CEOs and professionals through the process of writing a quality book in six months. Read more here >
Catherine spends some time with us discussing how to approach the editing phase of your book, how to best engage your readers with your writing, and how to give yourself the best chances of getting interest from a traditional publisher.
Watch the full 25-minute video here: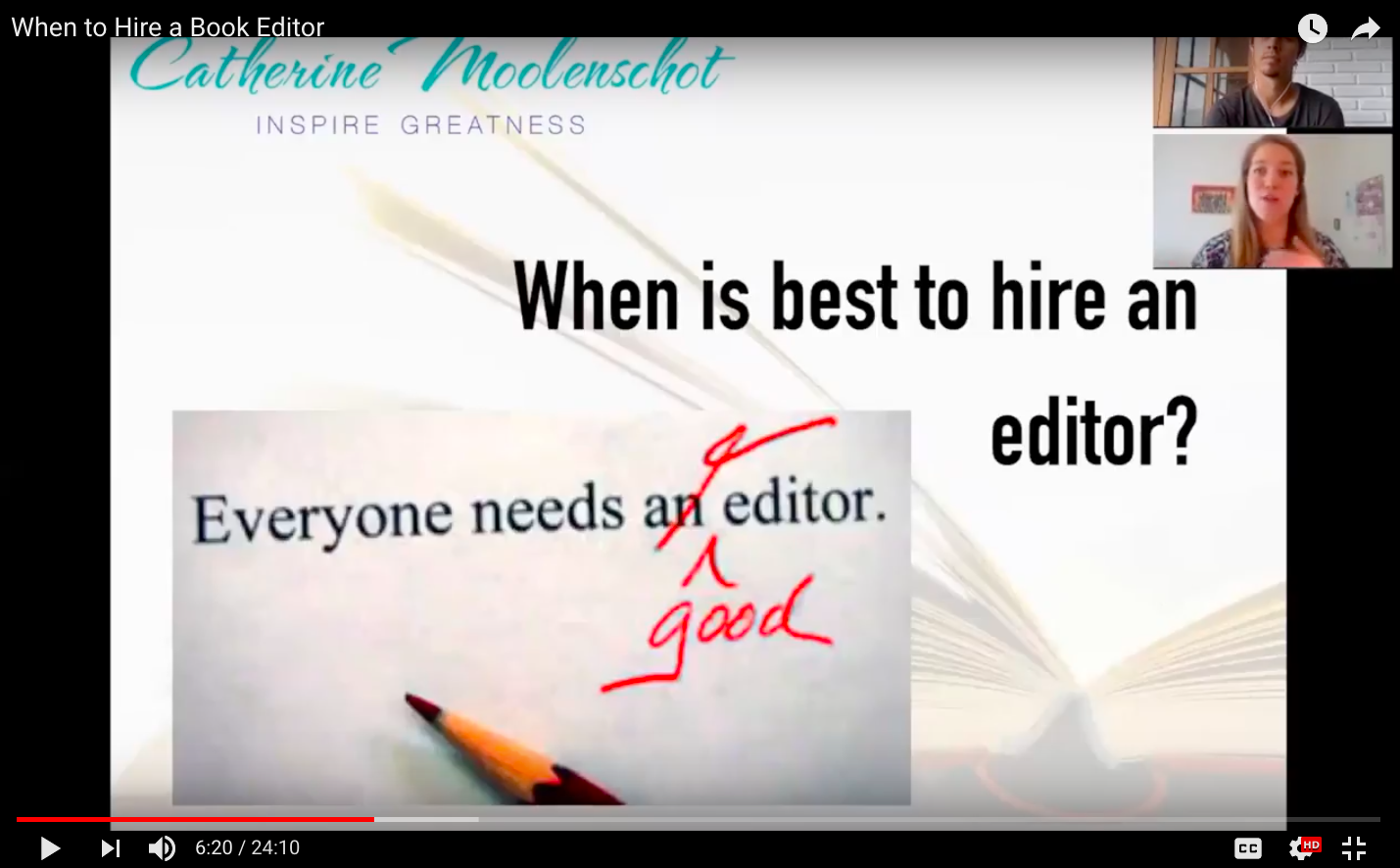 Cheers,
Apply here to our next book accelerator batch. Or read more about how authors market their books.