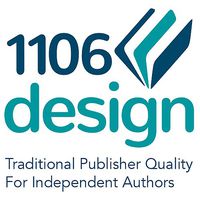 1106 Design, LLC
Dear Author,

You worked hard to write your manuscript; finally, it's ready to release. You know that expert assistance is needed, but perhaps you didn't know that it's no longer necessary to work with a publisher—especially publishers who charge fees to produce your book upfront and deduct more costs on the back end whenever a book is sold.

1106 Design is an author services company. We provide all the editorial and design services you'd expect from a publisher to turn your manuscript into a market-ready book—editing, cover design, interior layout, proofreading, eBook formatting, and more—at the traditional publisher level. Unlike a publisher, we'll help you obtain print-on-demand printing and worldwide distribution in your name so that you earn, in most cases, several dollars more for every book sold instead of a measly "royalty."

We'll customize a package of services to suit your exact needs at affordable prices ranging from $4,000 to $10,000, depending on your manuscript's word count and complexity. And we'll manage all the intricacies of book production, so you don't have to. After this one-time investment, every penny of net revenue from book sales goes directly to you, never to us.

If this sounds like a better way to publish your book, I invite you to browse our services, design samples, no-surprises pricing, outstanding customer reviews, and educational articles at https://1106design.com.

1106 Design has been in business since 2001 and is rated A+ by the Better Business Bureau. We are a "Highly Recommended Expert" at IngramSpark.com and rated "Excellent" at Alli, The Alliance for Independent Authors, at SelfPublishingAdvice.org.

How can we serve you today?

Sincerely,
Michele DeFilippo, owner
Service publisher
Children Fiction, Christian Fiction, Commercial Fiction, Contemporary Fiction, Historical Fiction, Literary Essay, Literary Fiction, Mind & Body, Mystery, Thriller, Horror & Suspense, Mythology & Folk Tales, Poetry, Science Fiction & Fantasy, Women's Fiction, YA Fiction, Biography & Memoir, Business & Money, Career & Success, Children Non-Fiction, Christian Non-Fiction, Cookbooks, Food & Wine, Communication Skills, Corporate Culture, Current Affairs, Economics, Education, Entrepreneurship & Small Business, Health, Fitness & Dieting, History, Humor & Entertainment, Journalism, Management & Leadership, Marketing & Sales, Mindfulness & Happiness, Money & Investment, Motivation & Inspiration, Nature & Environment, Parenting, Personal Growth & Self-Improvement, Philosophy, Politics & Social Sciences, Popular Science, Productivity & Time Management, Psychology, Reference, Religion & Spirituality, Science, Sex & Relationships, Society & Culture, Sports & Outdoors, Technology & the Future, Travel, YA Non-Fiction, Science Fiction & Humour
Worldwide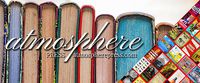 Atmosphere Press
250 copies • Partial manuscript.
Atmosphere Press is an independent publisher dedicated to author rights. We publish in all genres and have an exceptional editorial, design, and promotional staff. We stand for Honesty, Transparency, Professionalism, and Kindness. We want our authors and their readers to be blown away when they first hold that book in their hands. It needs to look good inside and out, and feel good to the touch. And, of course, the words need to be top-notch, and our editors are devoted to making that the case.
Service publisher
Children Fiction, Literary Fiction, Mind & Body, Mystery, Thriller, Horror & Suspense, Romantic Fiction, Science Fiction & Fantasy, YA Fiction, Biography & Memoir, Business & Money, Career & Success, Cookbooks, Food & Wine, Health, Fitness & Dieting, History, Journalism, Personal Growth & Self-Improvement, Politics & Social Sciences, Religion & Spirituality, Science, Society & Culture, Sports & Outdoors, Technology & the Future, Travel
Worldwide

eBooks2go
100 copies • Completed manuscript.
eBooks2go, Inc. was founded in 2011 to provide the missing link for all your publishing needs. Our end-to-end solutions provide the guidance and support that enable publishers and independent authors to pursue their passions. To date, we have helped more than 750 authors and 100 publishers worldwide. We offer an array of simple and affordable solutions to assist self-publishing authors at every stage of the book publishing process. Our comprehensive service offering includes editing, print and eBook production, book marketing, cover designs, ISBN registration, and even website designs. We are a single source for all of your publishing needs.
Service publisher
Children Fiction, Literary Fiction, Mind & Body, Mystery, Thriller, Horror & Suspense, Romantic Fiction, Science Fiction & Fantasy, YA Fiction, Biography & Memoir, Business & Money, Career & Success, Cookbooks, Food & Wine, Health, Fitness & Dieting, History, Journalism, Personal Growth & Self-Improvement, Politics & Social Sciences, Religion & Spirituality, Science, Society & Culture, Sports & Outdoors, Technology & the Future, Travel
Worldwide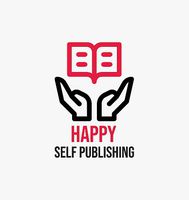 Happy Self Publishing
100 copies • Completed manuscript.
Happy Self Publishing has helped 500+ authors to get their books self-published, hit the #1 position in the Amazon bestseller charts, and also establish their author website & brand to grow their business. And the best thing is, we do all this without taking away your rights and royalties. Let's schedule a call to discuss the next steps in your book project: www.meetme.so/jyotsnaramachandran
Service publisher
Children Fiction, Literary Fiction, Mind & Body, Mystery, Thriller, Horror & Suspense, Romantic Fiction, Science Fiction & Fantasy, YA Fiction, Biography & Memoir, Business & Money, Career & Success, Cookbooks, Food & Wine, Health, Fitness & Dieting, History, Journalism, Personal Growth & Self-Improvement, Politics & Social Sciences, Religion & Spirituality, Science, Society & Culture, Sports & Outdoors, Technology & the Future, Travel
Worldwide