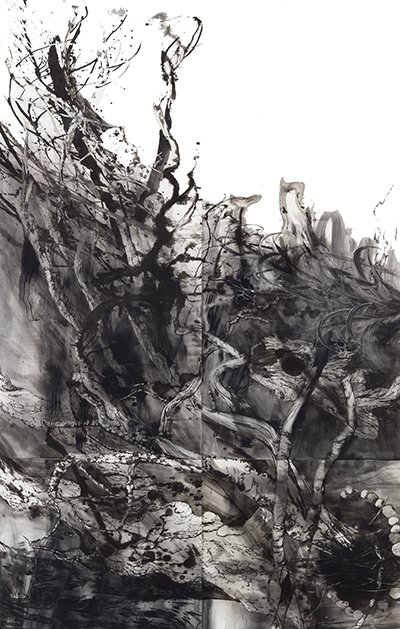 One of the things that I wanted to include in the book was original artwork that would serve as a representation of the brain and emotion. I didn't want to cover the book in brain scans and pictures of neurons but to include images that served as inspiration - even focal points for meditation.
I was fortunate to meet an artist that I really admire and convince her to product 5 works of art for the book. Here name is Kati Immonen and the image above is one of her absolutely brilliant original works. You can read more about Kati Immonen on her website.
One of my book packages includes a high-quality digital print of one of her works of art from the book. If you have not pre-ordered the book yet, please consider also one of my packages.
Some have been a bit confused about how this works and I want to clear that up. For me to attract a publisher for my book I need as many pre-orders as possible. I appreciate you subscribing to my updates, but it is important that publishers see that there are pre-orders for me to succeed with them (it is a chicken and egg problem).
The book will be self-published if I do not agree with a publisher so there is absolutely no risk that you won't get your book.
If you have others in your network, that you think would be interested to help me, I would greatly appreciate your help in spreading the word in social media - the address is https://publishizer.com/brains....
Below are the other images in the book from Kati! I hope you love them as much as I do.
David