Brand Identity Breakthrough is now available on Amazon in print, ebook, and audio formats!
http://www.amazon.com/Brand-Id...
Praise for Brand Identity Breakthrough
"After reading this book I was actually shocked; I had been doing so many of the "Do Nots"! I consider this book MANDATORY reading for all creators, regardless of what phase you may be in. And especially for the Tim Ferris 4HWWK crowd, like myself, this book is a wake-up call, as well as a hyper-important tool in your toolbox."
Eric Z, Zbooks.co
"If you want your business to stand out from the crowd and have a solid vision for success, you need an avatar and a story. Brand Identity Breakthrough shares relatable stories about how to choose your customers while your competitors leave that important decision to their clients. You can choose better clients and more control of your life."
Andrew Henderson, founder of Nomad Capitalist
"To me, Brand Identity Breakthrough is one of the best pieces of literature for every entrepreneur out there."
Afrikanus Kofi Akosah, director of Africa Youth Peace Call Liberty & Entrepreneurship Camp
"Brand Identity Breakthrough is beautifully logical in its organization, introducing every new topic at just the right point to make sense in the context of what has already been explained. That's a remarkable achievement! As soon as I got past the first few pages, I realized that this book is, indeed, a work of quality with something original and truly valuable to say."
Tim Coulter, Getting Around Turkey
"Brand Identity Breakthrough and its author have helped me manage my marketing, identify my message and draft a whole new brand identity. I am extremely grateful for the huge changes they've brought to my global business."
Olivier Wagner, founder of 1040 Abroad
"From the moment I started this book, there was value bomb after value bomb after value bomb. I was blown away by the detailed knowledge that I picked out from Brand Identity Breakthrough. Highly recommended read!"
Chris P. Reynolds, founder of The DC Entrepreneur House and The One Effect
"Quite often, in the rush toward newer methods of developing a brand, the essence of making it truly stand out gets left behind. Brand Identity Breakthrough provides business owners a comprehensive guide which can give your business the tools it needs. Diehl has total mastery over this subtle craft, and it really shows in his writing here… This to me is the crux of every successful business: grow but also adapt to changing trends and customers."
Purushothaman Rajagopal, CEO of InfinityMedia.in
"This book is branding on steroids. It's a combination of marketing, business, financing, entrepreneurship. Its motivating, inspiring and educational. I want to use the material to train my agents and I will ask them to buy copies as well!"
Asaf Halperin, Senior Financial Adviser at Experior Financial Group Inc.
"Brand Identity Breakthrough offers the reader a concise yet brilliant road map to the Holy Grail of making a sustainable mark in the business arena - gold standard branding. I value, respect and like Gregory Diehl for his truthful, authentic and focused attitude to help people around the globe to achieve financial freedom and success with much humanity."
Helena Lind, Creator & Mentor at HelenaLind.com
Overview
Does your business have a story to tell? It should! Every new product can be unique in its industry. Does yours stand out from the crowd?

After a life of exploring the way people exchange value in over 35 countries, Diehl teaches business owners how to have conversations about brand strategy. In Brand Identity Breakthrough, you will learn how to develop a strong business identity by combining your personality and values with the functionality of your products, to ultimately become irreplaceable to your audience.
Whether you lead a growing company, or are just starting a business, Brand Identity Breakthrough will give you a smarter way to think about new product development and business model generation. With undeniable, well-organized logic, it will show you how anyone can sell more, and at higher prices, so long as they give customers exactly what they want.
It's time to embrace a smarter way to show your brand to the world.
• Learn how to build a unique selling proposition for your product
• Learn the best methods for how to sell a product to customers in any market demographic, and anywhere in the world.
• Overcome the sales learning curve, and sell products in both physical and online marketplaces.
You can join the Brand Identity Breakthrough mailing list and get on the waiting list for the advanced course at www.brandidentitybreakthrough.com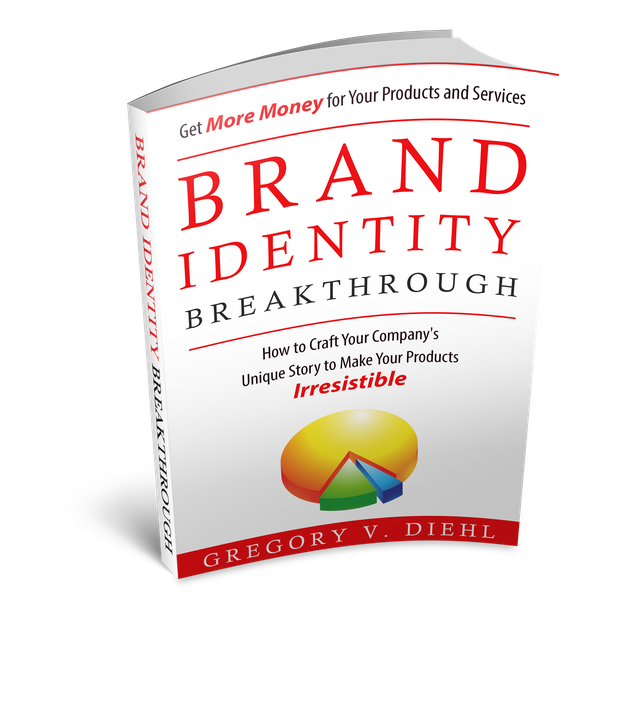 Table of Contents
Foreword by Alex Miranda
Preface
Introduction
***********

Section I: Why Identity Matters
Brand Identity Breakthrough starts by outlining the reasons for its existence. You have to know why you are here, the philosophical underpinnings to the subject of brand identity, and what you stand to gain if you implement it correctly. We will discuss best and worst practices, as well as how to make sure you are staying true to your own path as your progress.
Introduction to Why Identity Matters
Chapter 1: Can You Tell a Good Story?
Chapter 2: When Good Ideas Fail
Chapter 3: Why Entrepreneurs Fail to See Their Own Value
Chapter 4: Why Others Fail to See Your Value
***********
Section II: Creating Your Brand Identity
Section II is where philosophy is turned on its head and applied directly to your business. You will be asked to think more clearly and critically about the nature of your business than you ever have before, and you will be guided towards finding meaningful answers at the end of these difficult questions.
Introduction to Creating Your Brand Identity
Chapter 5: Uncovering Your Core Values
Chapter 6: Developing a Unique Selling Proposition
Chapter 7: Crafting Your Personality Profile
Chapter 8: Knowing Your Target Audience
***********
Section III: Telling Your Story to the World
Now that you have established a sense of the identity you wish for your brand to embody, it's time to talk about exactly how to present it to the world. Your brand story and the many incarnations it will take over the lifetime of your business are collectively referred to as your key messaging strategy. By combining it with powerful skills in speaking, writing, and other mediums of communication, you will forever change the narrative landscape of your industry.
Introduction to Telling Your Story to the World
Chapter 9: How to Sell Who You Are
Chapter 10: How to Speak with Clarity, Authority, and Authenticity
Chapter 11: How to Display Your Character Through Writing
Chapter 12: How to Educate Your Audience
***********
Section IV: Brand Identity Case Studies
This section tells the stories of several small business owners and solo entrepreneurs who have revitalized their brand identity and adopted an entirely new way of communicating their value to the world. It is taken directly from their own testimonies so that readers can start to see for themselves the possibilities which await them and how specific problems can be overcome.
Introduction to Brand Identity Case Studies
Case Study #1: From Consultant to Concierge with Productized Services
Case Study #2: Pre-Seeding a Two-Sided Marketplace for Launch
Case Study #3: Turning a Passion Charity Project into a Profitable Movement
Case Study #4: Skyrocketing a Personal Brand through Narrative Focus
Case Study #5: Embracing Personality Branding in a Technical Niche
***********
Section V: Resources for Prospective Entrepreneurs
This section of the book focuses on tips and principles for people who are completely new to the entrepreneurial scene and want to get started with the right approach from day one. By studying the information here, you can save years of wasted effort and countless amounts of capital because you will have a strong sense of identity and purpose to your actions.
Introduction to Resources for Prospective Entrepreneurs
Appendix 1: Entrepreneurial Terms Defined
Appendix 2: 50 Useful Starting Questions
Appendix 3: Making Money "Online"

Afterword
About the Author & Acknowledgements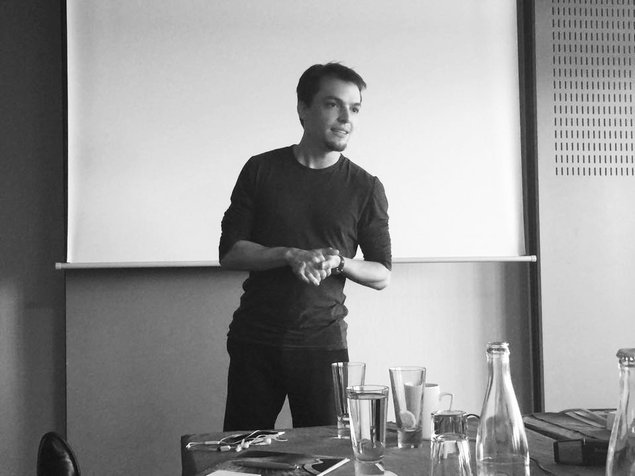 About the Author
Gregory V. Diehl learned the art and science of communication through a lifetime of international travel. His passion for helping others, accumulating self-knowledge, and talking about value led him to the field of identity development for businesses and individuals. Gregory's global experiences have given him a unique perspective on the narrative of human civilization. He writes about meaningful entrepreneurship, education, parenting, relationships, and discovery of the self.
In addition to teaching and coaching, Gregory enjoys mentoring gifted, yet rebellious young people. He spends his free time seeking out new parts of the world to explore, and is developing a personal lifestyle sanctuary in southern Ecuador. His core values include breaking down the boundaries of comfort and culture, actualizing potential in living things, and contributing to a better life for hungry dogs, cats, and children.
Thank you!
-Gregory V. Diehl