Synopsis
Comatose follows the lives of four strangers who are trying to cheat death. On the surface, these people - a famous Hollywood director suffering from terminal brain cancer, a budding scientist in Artificial Intelligence whose honeymoon tragically ended with a freak plane accident, an angry orphan who lost her closest family to a tragic motorcycle accident, and the leading medical expert in treating comatose patients – appear to have nothing in common.
However, once they independently uncover a link between lucid dreaming and comas, their lives start to intersect. They uncover astounding opportunities to ease individual suffering and pain as they crisscross different time periods and distant locations in their odysseys. And the startling revelation around why we really dream becomes critical in their emotional journeys.
Unexpected alliances eventually form, including the addition of new players from a nearly extinct aboriginal Malaysian tribe, a Korean technology conglomerate, and a state-of-the art medical artificial intelligence. The competing factions careen forward into a life-threatening race for survival and supremacy, ultimately leading to an exciting conclusion where bringing closure supersedes traditional views of "good" triumphing over "evil".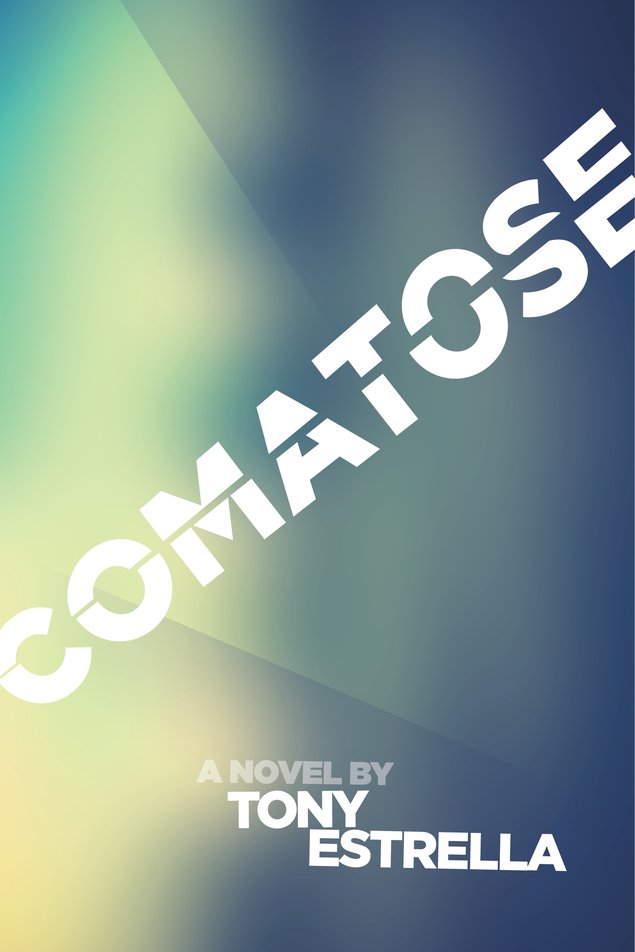 Selected as a Semi-Finalist by the William Faulkner - William Wisdom Creative Writing Competition

Outline
Note: The outline below does not give away any spoilers.
Our characters' lives unfold in four parallel storylines. During the eight chapters of Part I, we meet our main characters and discover the source of their individual loss and pain. The action and dialogue jumps across different time periods and distant locations, with each scene building up to deeper insights into each character's emotional journey.
ARNOLD is a famous Hollywood director who suffers from an advanced form of brain cancer. He discovers meditation in a desperate attempt to slow down the spread of his cancer. But he is still sick, and time is running out for finding a permanent solution to extend his life.
FERNANDO, a budding scientist in Artificial Intelligence, is celebrating his honeymoon in Budapest with his wife SUMIRE. Their newfound happiness comes to an abrupt end when a freak mechanical failure leads to their flight crashing and Sumire winding up in a deep coma.
FAYÇAL is head of the leading hospital for treating coma patients based in Lausanne and physician for SUMIRE after her accident. Long ago, Fayçal lost his soul mate to coma complications. He develops KHUTULUN, a state-of-the-art medical Artificial Intelligence, to re-connect with his lost love in an alternative afterlife.
DAYA, an angry orphan from Hong Kong, loses her brother and ends up in a 2 year-long coma after a motorbike accident. During her extended recovery where she nearly dies, Daya finds solace and love through a mysterious presence called SHADOW KING, who eventually leaves in her moment of greatest need.
In Part II, we spend nearly equal amounts of time on each character across this eleven chapter arc. Our main characters independently discover the link between lucid dreaming and comas. We learn why this connection matters, and how its revelation provides each of them with hope to relieve their individual pain. We meet other new figures including an aboriginal tribe from Malaysia and an innovative Korean technology company, both of who become critical in bringing the four storylines together.
The real reason for why we dream comes to the fore in Part III. Over twenty-two chapters, all individual paths become fully intertwined and lead to a rising conflict. Surprising alliances form amongst the main characters, ultimately resulting in a tense and action-packed confrontation where the question of who survives hovers over the unfolding drama.
The final seven chapters bring closure to our characters in Part IV. The aftermath of their battle turns previous tragedies and missteps into a promising future path. We leave our protagonists hopeful of a better future for them as a result of their emotional and physical journeys.
Audience
"The preview of Comatose has captured my imagination ... The fear of mortality made so tangible, the tease of alternative therapies and AI offering a sliver of hope in the not too distant future ... This is all set in vastly different cities and cultures whose depths slowly unveil ... Fascinating. Could not put it down!" -- Pin Kwok, Healthcare Executive and Entrepreneur
Four consumer segments show an interest in Comatose:
1) Healthcare industry professionals: "The future of healthcare brought to life"
Within Comatose, Tony creates a world where growing technologies such as Artificial Intelligence, robots, holograms, and smart hardware are commonly used. These are all high-interest areas for global healthcare innovation and venture investment. Tony's recognized expertise in both global healthcare and building ventures in Asia lets him collaborate with other leading influencers in the industry.
Healthcare cuts across many different types of global organisations: insurance, pharma, medical devices, hospitals, doctors, nurses, technology entrepreneurs, and investors. There are hundreds of millions of people who can be targeted with a message of "the future of healthcare brought to life".
2) Lucid Dreamers and people interested in this topic: "A story which explains why we really dream"
Tony is a lucid dreamer and literally dreamt this book! Over the course of 8 years, he took notes on his dreams which gave him an incredible base of information to begin creating the world of Comatose. Through conversations with other Lucid Dreamers, early research confirms how they relate to the depth and similarity of dream experiences.
Many clinical studies have been conducted on the number of people that have had a Lucid Dream in their lifetime. For example: "In 2016, a meta-analytic study by David Saunders and colleagues [on 34 lucid dreaming studies, taken from a period of 50 years, demonstrated that 55% of a pooled sample of 24,282 people claimed to have experienced lucid dreams at least once or more in their lifetime. Furthermore, for those that stated they did experience lucid dreams, approximately 23% reported to experience them on a regular basis, as often as once a month or more." https://en.wikipedia.org/wiki/Lucid_dream
Based on these studies, the potential global audience for active lucid dreamers numbers in the hundreds of millions. The figures increase further if one also includes people who are interested in the subject. Early research also indicates a high correlation between those interested in lucid dreaming and reading time travel fiction - a genre which has many best-selling novels including The Time Travelers Wife by Audrey Niffenegger and Timeline by Michael Crichton.
3) Opera-lovers: "A science fiction novel with character inspiration from La Traviata"
Tony creates a futuristic reinterpretation of a classic piece of art by infusing Comatose with elements of Giuseppe Verdi's La Traviata and Alexandre Dumas' novel and play titled Lady of the Camellias. La Traviata is currently the most performed opera in the world and has a loyal following, including Tony.
Opera as an art form is going through a renaissance. As a result of an ageing core audience, new ways to re-invigorate the art form are rising up all over the world. Comatose can be a new addition to these exciting new interpretations.
4). Asia-based stories: "Finding the next Crazy Rich Asians and Dying to Survive"
The success of both the novel and movie Crazy Rich Asians will likely create interest for more Asia-focused stories that can be relevant to global audiences. In addition to this Singapore-focused story, the Chinese film Dying to Survive – a healthcare fiction story - launched in Aug 2018 in China alone earning US $232 million in five days. The film is on track to become one of China's largest box-office hits ever.

Comatose's whirlwind plot winds through China, Thailand, Malaysia, and Korea. However, the novel also prominently features Switzerland, Italy, Hungary, and the United Kingdom, making Comatose a globe-trotting thriller.
Promotion
"Speculative fiction helps imagine the role of future technologies but can also help patients imagine future states of health. My friend Tony Estrella has written his first SF novel weaving AI, health, and global cultures that yields a bold vision of tomorrow's therapies" – Steven Tucker, Oncologist and Founder at Tucker Medical Group, Leadership of Singularity U in Singapore

The above quote is a good example for why the healthcare industry is interested in my proposed talks linking Fiction Writing with the technology-led changes transforming global healthcare today:

For the pre-sales campaign on Publishizer, I am selectively tapping into my global network to build an initial base of evangelists and supporters. So far, my pre-orders come from 17 countries around the world including the US, UK, Singapore, Australia, Canada, India, Sweden, Germany, Japan, Hong Kong and China. I have also secured 2 sponsorships where I will speak at an event linking Fiction writing with the future of Healthcare Innovation and do a book signing afterwards. One sponsorship is with a co-working space in Singapore, the second is from a Product Management Advisory group based in Sydney Australia.

In the months following the completion of my Publishizer campaign, I will continue to seek out additional corporate sponsorships in Asia, Europe, Israel, and the US. One confirmed activity will be during the JP Morgan Healthcare Conference in January 2019. Every year, I co-host an event on Global Digital Health during a week where 30,000+ healthcare leaders congregate to influence the future of healthcare innovation. I will also use my network to put together launch events in at least 3 cities: Singapore, London, and San Francisco.

Upon release of the book in English, I will widely tap into both my personal network and those of my evangelists whose social media followers number in the hundreds of thousands. Personally I have 2,500+ LinkedIn connections and am building my presence on Facebook and Instagram. Priority target countries will be: the US, Canada, UK, Australia, Singapore, Malaysia, and Hong Kong.
When the book is translated into other languages including Mandarin and German, priority target countries will be: China, Singapore, and Taiwan for Mandarin and Germany, Austria, and Switzerland for German. Other languages and countries can be added based on demand beyond these initial languages.

Finally, as a founder of a startup where I successfully built a media audience reaching millions of uniques per month, I'm very familiar with growth hacking approaches. I plan on using digital media tools to attract the attention of targeted audiences for Lucid Dreaming, Healthcare and Fiction, and Time Travel fiction and convert their interest into online purchases.
Competition
Influences and how Comatose compares to other books in the market today:
The influences for Comatose came from 3 different genres:
- Riveting intergalactic plots, similar to The Expanse series by James S. A. Corey
- Complex emotional journeys, like The Neapolitan Novels by Elena Ferrante
- Fatalistic and emotional characters from Giuseppe Verdi's La Traviata
In addition, both the science and fiction of Lucid Dreaming are heavy explored within Comatose. And from preliminary research, people who are interested in Lucid Dreaming also enjoy time travel books.
The Comatose story is an exploration of complex emotional journeys embedded into a fast-paced globe-trotting thriller. The concepts of lucid dreaming are integrated throughout the novel, which will be appealing to this audience. And global healthcare innovators will appreciate how I make the future of this industry feel real through the power of storytelling.
----------
I believe Comatose may appeal to readers of the following books already available in the market today:
Fiction inspired by Lucid Dreaming:
1. Stay Awake by Dan Chaon
Description from HowtoLucid.com
A series of dreamy short stories inspired by a lucid dream, Stay Awake shows how fragmented reality can really be, and how our dreams can overlap into our waking lives. Dan has written about things that in many cases are inspired by his nightmares as much as his lucid dreams.
Published by Ballantine Books (October 2, 2012)
2. Stormy Weather by Dermot Davis
Description from Amazon
Robert Munro, a therapist specializing in dream interpretation, awoke one morning to find himself in a dream from which he could not awaken. Experiencing first hand the limitations of his own training and theories, he must solve the puzzle of his own dream in order to break free from its bondage. In the process, he'll better understand himself, other people, and the nature of consciousness itself.
Expression Unleashed Publishing (December 16, 2012)
Non-fiction about Lucid Dreaming:
3. Exploring the World of Lucid Dreaming by Stephen LaBerge & Howard Rheingold
Description from Amazon
Lucid Dreaming—conscious awareness during the dream state—is an exhilarating experience. Because the world you are experiencing is one of your own creation, you can do the impossible and consciously influence the outcome of your dreams.
Exploring the World of Lucid Dreaming goes far beyond the confines of pop dream psychology, establishing a scientifically researched framework for using lucid dreaming. Based on Dr. Stephen LaBerge's extensive laboratory work at Stanford University mapping mind/body relationships during the dream state, as well as the teachings of Tibetan dream yogis and the work of other scientists
Ballantine Books (November 13th 1991)
4. Are You Dreaming?: Exploring Lucid Dreams: A Comprehensive Guide by Daniel Love
Description from Amazon
Every night, you adventure inwards to a universe made from the very fabric of your being: your dreams. Dreaming accounts for around 11% of your daily experience and, amazingly, each year you will spend an entire month dreaming. What if you could 'wake up' to this mysterious world, to learn to consciously explore the inner depths of your mind? Such an experience is indeed possible. It is called 'Lucid Dreaming'.
Enchanted Loom Publishing (January 1st 2013)
Fiction about Time Travel
5. The Time Traveler's Wife by Audrey Niffenegger
Description from Amazon
A MOST UNTRADITIONAL LOVE STORY, this is the celebrated tale of Henry DeTamble, a dashing, adventuresome librarian who inadvertently travels through time, and Clare Abshire, an artist whose life takes a natural sequential course. Henry and Clare's passionate affair endures across a sea of time and captures them in an impossibly romantic trap that tests the strength of fate and basks in the bonds of love.
Scribner (May 6, 2014)
6. Timeline by Michael Crichton
Description from Amazon
In an Arizona desert a man wanders in a daze, speaking words that make no sense. Within twenty-four hours he is dead, his body swiftly cremated by his only known associates. Halfway around the world archaeologists make a shocking discovery at a medieval site. Suddenly they are swept off to the headquarters of a secretive multinational corporation that has developed an astounding technology. Now this group is about to get a chance not to study the past but to enter it. And with history opened to the present, the dead awakened to the living, these men and women will soon find themselves fighting for their very survival–six hundred years ago…
Ballantine Books (November 4, 2003)
——— CHAPTER ONE ———

Milan, Italy. Present day.
"No, no, NO!" Daya jolted awake, her body soaked in sweat as she fought the urge to scream these words out in anger. She fumbled around on the nightstand on the right for her mobile. "PICK. UP. NOW!!" The combination of her intonation, volume, and choice of keywords unlocked the device and immediately dialled the first number on its Favourites list. Under any other circumstance the recipient no longer qualified as this essential for her. But now things were different. She needed him right away.
When nobody answered, she let out an exasperated groan. Daya pried off a caviar eye mask revealing her glowering eyes. Her fingers pounded furiously on the screen to initiate a video call. This time, she wasn't disappointed.
"It's early for you." The doctor on the other end of the line coldly responded. Skipping all pleasantries and studying his watch face as if something else more important awaited him, he continued with indifference, "So what's on your mind"?
"You sure took your sweet time to pick up," volleying her own brusque response at him. Given his apathy, she considered egging him on further. But because of the importance of the dream, her voice took on a steely tone, "I saw Him. Finally. First time in almost two FUCKING years."
The doctor leaned into the screen, his face contorted to betray genuine surprise. "Really? I wonder why he suddenly returned?" His eyes wandered off his device as he contemplated her words.
"Me too. So start your recorder," she ordered impatiently, annoyed that he hadn't yet grasped the urgency of her call.
His gaze stayed on a point elsewhere in the office as he fumbled with something for a few seconds. Once he finished, he turned to her. "Yes, right. Go ahead now Daya. Details, please." Whatever inquisitiveness she initially created in him had quickly evaporated. As the doctor's questions started, his voice returned to the cold analytical tone of a physician grilling the junior staff for case information on a patient.
Daya ignored whatever gave him pause and jumped into describing her dream. "It was a new place, somewhere I've never been before. Some blond babe in a matching white sundress had joined me. Pretty. And tall, definitely a model. But clearly dead from the neck up. When I took a quick look at my makeup in a mirror, I had straight black hair, Caucasian eyes, and light skin. Didn't look like me at all, but clearly someone He'd be into. Based on how I felt, we'd spent the day partying and drinking."
As she spoke, she got out of bed and walked to the kitchen to pour herself a glass of Pol Roger Prestige Cuvée to help calm her nerves.
"We sauntered into a crowded courtyard with an outdoor bar. Of course, it had to be the first nice summer Friday where all the corporate suits leave work early to enjoy the sun. Total meat market with lots of action. When I sat down, I had at least five people come up to offer me a drink. The last guy didn't even ask, he just intercepted me with pink bubbly in a champagne flute. It tasted like a strong French 75, which I suppose is the only acceptable way to drink crap champagne. Maybe I desperately needed one at this point? Who knows? Anyway, as I took my first sip, this guy caught my attention. I'm not sure why. He looked a little like the food celebrity on American TV. You know, the one with dorky glasses and awkward hairstyle. What's his name? Ah yes…I remember now, Alton…Alton Brown."
Daya caught herself rambling and polished off the remaining champagne in her glass in order to stop. As Daya topped herself up, she took a deep breath and composed herself. "But the face didn't give Him away. It was when He spoke. He had the same voice, the same fucking accent." Daya's eyes narrowed and her brows furrowed in anger. It infuriated her that she still vividly felt the pleasurable sensation of His hands running through her hair, massaging her shoulders, and caressing her face. At one point, His actions made her pain go away. And there were still times when she craved His touch and comfort. But the memory of His betrayal made those moments quickly evaporate into a fantasy, replaced with the pain of falling into a thicket full of thorns. As the uncontrollable rage welled up again inside her, Daya didn't realise she had stopped talking.
"Daya. Please don't pause now. You must continue," the doctor implored. His earlier apathy had dissipated, replaced with an eagerness to hear the remainder of her story.
She carried on despite the rage roiling her mind. "He didn't come directly to me. The lung yung (similar to dickhead) focused on the blond babe, who must have been halfway through her third drink since we arrived together. He invited her to do a photo shoot, and with a flirtatious giggle of course she said 'why not!' He then turned to me and said, 'you should come along too. There's always room for one more'."
"And was there anything familiar about her?" The doctor asked, now fully immersed in Daya's story.
She paused to consider his question, partially because she couldn't tell why he cared, and also because Daya didn't have a good answer. "Why the fuck does that matter?"
"Daya, please. You know every piece of information and detail is important," he challenged her. "Do you really need me to explain why again?"
"Yea, yea, yea. Alright. No, I didn't recognise her. At least right now I don't. But I'll let you know if I think of anything." Daya cradled the champagne flute with both hands as she collapsed on the couch and put her feet up. The phone didn't sit straight on its stand so the doctor could still see her, but she didn't care. "Anyway, I went along with them to watch, and whilst they flirted with each other during their photo shoot, a different twat came up to me. This one acted as if he knew me. He asked how long it had been since we saw each other, and why I didn't return his calls. And you know the ironic thing? In hindsight, I think I recognised him. Someone I flirted with on a flight a few weeks ago. Regardless, I quickly forgot all about the idiot once I focused on Him. As He operated the camera and directed the blond, I still kept focusing on His voice." Daya felt her blood boil again, "That FUCKING voice!" She pounded her side table so hard it almost sent the table lamp tumbling to the ground. "I can't believe I'm saying this. But despite everything He did, a part of me is still attracted to Him, hoping everything else will melt away and it can just be Him and me."
Daya picked up a small pillow and viciously wrung it, choking it with all her strength. She had forgotten how talking about her interactions with Him led to wild swings of anger and passion. She needed an outlet on which to vent her frustrations, and the pillow was the closest victim. "I wanted to stay." She declared angrily. "I needed to ask Him why He left. So when I approached Him, I knew what my first question would be. When He turned to look at me, our eyes momentarily locked on each other. And at the moment when I started to talk, an invisible force threw me backwards. And then I woke up."
"Interesting," The neutral tone of his voice left Daya confused. She could never be sure which details would pique the doctor's curiosity. Before she could ask, he continued, "So tell me, how did you feel after being thrown backwards?"
"Like shit! C'mon, what are you actually asking me?"
The doctor wiped his brow as he rethought the question. "You described an invisible force. I want you to give me more details please."
"Ok. I get it. It's like I got punched. And very hard. When I started toppling backwards, it felt like I got thrown off a cliff. But before I landed on whatever terrain lay below, I woke up on my bed."
"Hmmm….I wonder if it's a defence mechanism he set up. We'll have to track future occurrences more closely."
The doctor's over-analytical conclusion was the final straw for Daya. If he couldn't quickly decide what to do next, then she would take charge. She glared at him on the screen, thinking of what to say. Daya let him suffer an extended uncomfortable silence, and when he started rambling, she cut him off. "I think it's time for you to get a group together and see if anyone else has had any new experiences with Him." She also declared firmly, "And, I'm coming to Lausanne tomorrow."
She was surprised by his reaction. "Yes! A great idea. I'll set it up. Fly here, but not tomorrow please. Give me until next week. We'll meet in the usual location."
"Fine. One week then. I'll email you my trip details later today." After a silent nod from the doctor, she hung up and let the phone drop on the floor.
"He's fucking back." She didn't know how to feel. The past two years were extremely difficult. His absence had been a perpetual source of frustration. But the silver lining came from how occasionally her emotions and mood swings were becoming more stable. Recently there were new moments when she considered the possibility of a future without the baggage that came from the memories of Him or her brother.
But all those aspirations died overnight.
"Aaargh!" Daya collapsed as she allowed the range of emotions to overwhelm her. She angrily slammed the button to start the shower, and glared at herself in the mirror until she cooled off enough to bathe. She then threw off her robe and stepped inside to let the seven high-pressure faucets massage her naked body into a relaxed state.
Once she accepted his disappearance, Daya had moved on from her coma and all its personal pain. Perhaps in a very different way than her brother Kai intended, she had finally found happiness and a way to work with the Triads. Her scheme for robbing Business class passengers as they flew into Hong Kong started small. But as China grew in importance, so did the numbers of people who flew into the island and other major Chinese metropolises such as Shanghai and Beijing. Now, her operations allowed Daya to build a comfortable lifestyle on top of the inheritance she received from Kai's death. First a large flat in Shanghai. Then one in Milan. Clothes, lingerie, handbags, shoes, perfumes; she built an expense account which let her buy whatever she wanted and eventually create unique stylish identity along with a toned body to match. But, despite being able to afford anything she coveted, her life felt empty. Losing her brother crushed Daya. But what He did nearly drove her to kill herself.
A drop in the shower temperature jolted Daya back. She had bathed for so long that she was running out of hot water. Unfulfilled, she stepped out and towelled herself dry. Daya's thoughts were elsewhere, so she couldn't enjoy her normal routine for getting out the door. Beauty serums, lotions, hair, makeup, and perfume; she completed each step entirely from muscle memory with no enjoyment. Even the normal pleasure of picking out stilettos from the custom temperature- and humidity-controlled shoe wardrobe couldn't break her distracted state.
After dressing, she easily made up her mind on where to go next. She rang downstairs for a car. On a day like this, only a spa visit would soothe her nerves. Whilst waiting, she mulled over her morning. "My first dream in two years. And of course it had to be about Him," she lamented. "At least it wasn't there!"
As her car pulled away, she stared out the window, anticipating the pampering she would receive. She hoped it would ease her restless spirit and wash away the anger.
———CHAPTER TWO ———
Budapest, Hungary. Present day.
"Joder (fuck), you're quick!" Fernando said, heavily panting as he leaned on the plane seatback to support himself. "How did you manage to sprint faster than me while pulling bothof our bags behind you through the airport?"
Sumire chuckled as she placed their luggage in the overhead compartment above their seats in the last row. "Mi amor, you need to get away from your computers more often! It's called exercise!" It was a Monday evening, and they had just barely made their flight after losing track of time while relaxing at the Széchenyi Bathhouse, one of Budapest's finest amongst the many options in the 'City of Baths'. "I know we left late, but those last thirty minutes gave us such a perfect finish for our honeymoon! You know…" she added with a glint in her eye and in a playful voice "…you could've also hacked the airport computer system to delay our flight by a couple of hours so we didn't have to rush to get here!"
Fernando chuckled. He would never be reckless with applying his Artificial Intelligence programmes to 'improve' their daily lives. But this didn't stop Sumire from coming up with amusing and creative hints for him. As he sank into the seat, he stared lovingly at his new bride. She wore her chestnut brown hair short in the back, with a side parting on the left to accentuate its asymmetric style; cheek length on the left, and shoulder length on the right. Beyond the natural beauty of her narrow, Asian eyes and sharp chin, Sumire also had two distinct features that everyone immediately noticed about her. The two centimetre-wide streak of white hair, which started at the left part just above the hairline and swept across her face, stood out most. This dramatic accent fell all the way to her right shoulder, whilst the exposed nape of the neck on her left side featured a triangle shaped birthmark. The 'silver streak,' as Sumire called this bleached look, appeared within a month of her mom passing away and her dad subsequently leaving her behind in Japan. She rarely spoke about her traumatic upbringing, but this permanent vestige served as a constant reminder of Sumire's harsh family history. Occasionally, Sumire thought about dyeing it brown to match the rest of her hair, but she could never go through with the change.
Her silver streak turned into one of many reasons behind his love for Sumire. Every morning, he awoke feeling grateful for how fate had brought them together in an unexpected way. "I can't believe it was just eighteen months ago when we first met in Prague," he whispered to Sumire whilst tenderly caressing her cheek. "Look, I know we only took a few days for this honeymoon. But someday, I will make more time for us to celebrate," he declared.
"Gordito," Sumire addressed him by his nickname, "Of course I know you will!"
Fernando used to hate it when people used the moniker. His best friend Steve came up with it to mock Fernando back when they were in university together because regardless of how much he ate, he never gained any weight. But when Sumire also began using it, the name took on a different meaning. Because he had given her the courage to drastically change her life, she adored calling him by a name which meant 'opposite'. For Sumire, the endearing name was like her silver streak, a keepsake for how he inspired her. After Sumire explained her reasoning to him, Fernando didn't want her to call him by any other name.
"Now that we're on the plane, you're allowed to talk shop again. So spill it. Why do you need to rush back?" Sumire wrapped her arm around Fernando's arm and leaned into his shoulder waiting for a response.
Fernando cherished feeling her arm through his. He also enjoyed how Sumire's face lit up as she learned from him. "Pues (well), we're coming up on a key deadline for ze (the) self-driving car test programme in Milton Keynes. And the main output is based on our ability to show how ze self-driving car works at night." Some days Fernando's Spanish accent came through more strongly than others, especially around Sumire because she found his native language appealing. She now spoke passable Spanish also, building on the Italian and French she picked up from living in northern Italy and the frequent trips to Paris and the French countryside Sumire took with her friend Jean-Pierre.
Sumire nodded. "Right, I remember now. And the night test for your AI programme is more complicated than a daytime test because lower light makes it's much harder for your software to pick up inputs?"
"Sí, muy bien (Yes, very good)! It's like using our DSLR camera and adapting the settings for night images. Remember when I taught you about photography in Prague?"
"Of course, mi amor," her smile reflected his own fondness for the memorable day.
"And so my AI is copying what happens in brain as you look through a DSLR camera. It's millions of inputs! They come in from these cool night-vision ocular sensors which are built into the car. And like your brain, my programme has to process the data points quickly so the car can figure out what it should do. All this is happening second-by-second. Or, actually, in fractions of seconds."
"Mmm-hmmm. And am I safe to assume you'll have to stay at the lab for a couple of nights?"
"Sí, probably."
"Well, it'll be your loss...since technically we're still on our honeymoon. And I had such a nice surprise planned for you." She winked at him as she slid her sweater down her shoulder to reveal hints of a red lacy bra.
"Ay! Not fair. Now how am I going to concentrate?"
"Exactamente! Now you have to think about it all night. Ha."
"Grrr…" Fernando grinned as he squeezed Sumire's hand and gave her a quick peck on her forehead. As he sat back in his seat, the crew started their pre-flight announcements. He suddenly sensed the familiar feeling of nausea while his stomach began churning. "Joder!" he cried out as he turned to Sumire.
"What's wrong? Oh no luv, not your panic attacks?"
Beads of sweat formed on Fernando's brow. He didn't necessarily have a fear of flying, but the notion of handing his life to a flight crew within the narrow confines of a metal tube sometimes triggered severe bouts of anxiety. This was one of those times.
"Here, take this, hold it to your mouth, and force yourself to exhale and inhale quickly." Sumire instructed him as she passed Fernando the air sickness bag from the front seat pocket. Whilst Fernando followed her directions, she rested her hand tenderly on his shoulder. "You know, since our last couple of flights have been uneventful, I thought you were over this uneasiness. Chalk this up as yet another thing I need to help you figure out," she said in a comforting tone.
Fernando hyperventilated into the bag for a few minutes. When the purser finished her announcements and the plane taxied onto the tarmac, he had calmed down enough to put the bag down and lean his head back again.
"Glad it worked, Gordito. What would you ever do without me?"
"I hope I never have to find out," Fernando whispered. After one last glance at her face, Fernando closed his eyes to focus on using controlled breathing to stay calm.
Whilst Sumire and Fernando had been talking, their plane had made its way from the gate to the main runway. After one last announcement from the captain, the idling engines roared to full throttle and they leapt forward and accelerated to take off speed.
Suddenly, just before he expected the plane to rise up, its nose instead lurched down and dropped. Their forward plunge resulted in a violent crash as metal rubbed on concrete. A piercing screech rang loudly throughout the cabin, causing Fernando to cover his ears to block out the horrible noise. He couldn't hear his own surprised gasps over the sound of the high-pitched shriek. The aircraft continued hurtling forward, still moving at take-off speed despite the fact that something had clearly broken in the front of the plane. Before Fernando could react, the entire left side of the craft also abruptly sank, making him feel like vomiting. As the fuselage collided with the runway, many of the overhead compartments flung open. Bags which had been crammed inside flew out in all directions. Terrifying sounds of metal buckling filled the air and bright sparks flew by the windows all along their left side. The cacophony inside the cabin was deafening.
Their momentum started to slow after the pilot cut power to the engines and from the friction caused by the body of the plane skidding across the concrete runway. Fernando cried out for Sumire as he reached out for her hand. When he didn't immediately find it, he panicked. As he turned to Sumire, the blood drained from his face.
Sumire's head limply hung to one side, clearly not supported by her own neck muscles. She was out cold. Given the awkward angle of the cabin, her body slumped to the left and slightly forward, only held upright through the combination of her seat belt and Fernando's body. Although the overhead lights stopped working, the emergency illumination let him see the blood streaming down from somewhere underneath her hair.
"Sumire! Sumire!" he desperately called out. She didn't respond, and Fernando didn't dare unbuckle his seatbelt since they were still dangerously sliding down the runway. He grabbed her closest hand, but Sumire's limp form didn't respond to his touch.
Fernando willed himself to stay calm despite their situation. "At least she's still breathing," he repeated over and over again. When the aircraft finally came to a halt, Fernando immediately unfastened his seatbelt and jammed his body in between Sumire and the seat in front of her. He inspected her head for any large gashes and felt grateful to not find any. His peripheral vision caught the outline of several pieces of luggage, including large hard-shell wheelie bags, lying in the aisle.
"Hijo de puta (son of a bitch)! One of those bags must have hit her head!" he angrily yelled out. Just as he started figuring out how to better support Sumire, he received an aggressive shove from the passenger sitting in the window seat.
"Let's get out of here before the plane explodes!" he screamed at Fernando.
"Hey man! Stop pushing me!" Fernando growled back. "Can't you see she's hurt?" Fernando glared angrily at the offending man in case the chaotic sounds inside the fuselage drowned out his voice.
The passenger backed off, raising his hands up in the air in an apologetic response. "Oh my god, I'm so sorry. Is she ok?"
"She's unconscious. Can you help me carry her out? I can't do it by myself." Fernando pleaded with him.
"Um, sure," the man said reluctantly.
With his help, Fernando managed to get Sumire out of her seat, down the chute, and eventually into an ambulance. For most of this time, Fernando trained his eyes on her, hoping desperately for Sumire to show any sign of waking up. Her breathing remained consistently strong, but she didn't otherwise move. The emergency medical team brought them to a hospital in Budapest and rushed Sumire into the intensive care unit.
Fernando stayed by Sumire's bedside holding her hand as doctors and nurses whizzed around running various tests on her. Whenever they were alone, he repeatedly whispered to her "C'mon Sumire. Wake up. Please wake up." As the hours passed and the medical staff continued to check on her, he tried to probe into their diagnosis. But the combination of stress and uncertainty over her condition overwhelmed him, causing him to lose the ability to translate his thoughts into coherent words. And most annoying, he kept hearing what was starting to be the most unhelpful refrain in his life. "We're doing our best. We'll keep you posted."
The next evening, after almost 24 hours of frenzied activity, Fernando finally collapsed of exhaustion on the bed next to Sumire.
——— CHAPTER THREE ———
Levitation and Phuket, Thailand. Ten years ago.
1.
"Bloody hell, I finally did it!" Arnold smiled broadly as he celebrated his victory. The wind whistled by his face, ruffling his loose-fitting tunic and turning its arms into a fluttering cape behind him. The sky around him was clear blue, without a single cloud in sight. He turned back to the object of his attention. The eagle below spread its wings as it glided effortlessly over a kilometre away.
For the first time, Arnold had successfully shadowed his target. He had finally kept his presence quiet enough in the same way a deer hunter becomes invisible when stalking its prey. More important, he also now knew how to relax his mind and body so flying felt as natural as walking. The eagle could not detect Arnold, and he turned the ultimate silent predator into his prey.
The majestic bird circled over a large mountain range. The densely packed trees created a canopy that mostly blocked its view of the wildlife underneath. Scattered fields in various shades of brown and green occasionally peeked out from below the thick ceiling. The eagle glided towards one of these gaps, waiting and observing. This particular meadow featured a stream running through the middle of it, providing a good source of fresh water for any animal seeking to quench its thirst.
He had thoroughly researched how an eagle stalked its targets. The hunter's incredible eyesight let the bird observe its prey from either a safe treetop perch or from high above in the sky. The predator kept a safe distance from its intended mark, and then with perfect timing it attacked with extreme precision. Some types of hunts could be clumsy or lacked grace, such as a rank amateur deerstalker who chooses a machine gun out of frustration. Simply pointing and shooting leads to a near-certain hit. But the eagle was a master of its craft, like a highly trained marksman nailing a bull's-eye dead centre with a 3000-meter sniper shot.
Arnold spotted movement in the field far below, but given his altitude he couldn't make out any many details. The animal left a narrow trail as it snaked through the tall grass. As it approached the stream, the creature slowed down as its natural camouflage ended. The water's edge remained quite a distance away, and the beast recognised the risk of being completely exposed.
But the eagle waited patiently, watching as its prey gingerly moved towards the stream's edge. As it reached the midway point to the water, the animal paused and took stock of its surroundings. Not seeing any danger, it then continued walking with more confidence.
"Too bad you didn't check above you," Arnold silently warned the creature below.
Seconds later, the eagle dove. It wrapped its wings tightly against its torso, altering its aerodynamic profile to resemble a missile. It covered the distance to the ground in a heartbeat, catching the creature completely by surprise and felling the beast immediately.
"Poor thing. You never did stand a chance," Arnold commented as he chased after the eagle. Although he started his descent at the same time, Arnold couldn't keep up. As he neared the treetops, Arnold saw the predator's victim. The wolf's neck hung at an awkward angle, snapped in two from the combination of the eagle's talons and the speed from its aerial dive. The hunter spread its wings and flapped them victoriously. Excited by the display, Arnold intended on remaining as a floating spectator when he suddenly sensed a familiar gentle tug on his consciousness.
The pull felt like someone lightly yanking on a virtual leash, reminding Arnold that he was needed elsewhere. Arnold took one last look at the eagle, then flew away from the forest. At the edge of the horizon, Arnold could see the top of the city skyline. His mind's eye focused on one building in particular and his body accelerated through the air towards the metropolis. The buildings progressively grew larger as the trees below zoomed by.
"Smashing! What a stonking morning!" Arnold rejoiced as he basked in his accomplishment. He thought back to the first time he ever controlled himself flying within a dream many years ago. His lack of skill back then was humorous, like a baby taking her first steps. Certainly nothing like what he could do now. As he felt the wind rushing by his face, he grinned from ear-to-ear.
Forty minutes later, he approached the building he'd been picturing in his head. It towered over the surrounding neighbourhood, standing sixty stories tall. Arnold directed his flight path towards a large terrace protruding out from one of the highest floors. Inspired by the powerful grace of the eagle he left behind, he deftly pulled to a stop instead of landing with an out-of-control thud like when he first started flying. He smoothly transitioned into what he called float-walking, which involved hovering one meter above the ground between steps. Once inside the flat, he basked in its large open-air design and uncluttered layout. The glass walls afforded him a 270-degree exposure to the city below. "So wonderful to be home," he silently exclaimed as he finally halted at the single brown lounge chair in the middle of the room. Arnold loved his home. Combined with his recent eagle adventure, he now felt completely relaxed and at peace.
With one last satisfied glance at his spectacular view, Arnold sank into the comfortable cushions of the leather lounge chair. The pull on his mind had grown much stronger, so Arnold drew his attention inwards and breathed in slowly. He embraced the virtual tug spreading around him like a body wrap, soothing every pore of his skin with its warming touch.
He soon lost awareness of the leather seat against his body. Arnold's consciousness gently floated away from his physical form. It was not abrupt, rather it felt like a wave retreating from a sandy beach after it crashed on the shoreline. Smooth. Natural. A completely normal sensation. For a short moment, he hovered between two equal but invisible forces: one from his body, the other from somewhere off in the distance. This state of weightlessness suddenly changed when the downward pull was severed. The distant force yanked him away from his body and he became completely disorientated. Arnold gravitated towards the new source, much like a comet being reeled in by a nearby sun. His flight path accelerated when a new pressure joined in from underneath his legs.
Just as he caught his bearings, a distant pinhole of light grew larger and larger. Arnold's breathing rate quickened as his forehead flattened with an intensifying pressure. The force propelling him remained constant; it felt like a dense cylinder of water thrusting him up through a well. Before any of the sensations became painful, his hurtling body began slowing down and the discomfort on his head eased up. As the light intensified around him, the connections between his mind and physical self re-established themselves.
"20. 21. 22," Arnold's internal clock counted up as his heart rate strengthened and his chest expanded and contracted with each breath. When he reached 50, he slowly opened his eyes. Arnold was lying on his back, with both hands resting on his chest and fingers interlocked. The only sounds he heard came from the cooing of birds chirping outside and the spinning blades of the ceiling fan suspended from the inside of a pyramid-shaped roof. Through the glass doors and windows, he saw the light outside fading as the sun began to set.
He stretched out both arms and unbuckled the soft leather straps holding his chest and upper legs snug against the flat metal structure directly beneath his body. The frame's shape exactly matched the dimensions of his figure, from its widest point at the shoulders to the various widths of his head, hips, arms, and legs. Arnold flipped a switch with his right hand, triggering a hidden motor underneath him to begin whirring. The platform tilted up to a vertical position. "Spectacular," he declared, marvelling at the undulating hills and the fading fiery red and warm yellow rays shooting out from the horizon. This compound of Thai buildings nestled in the outskirts of Phuket was as much his home now as the skyscraper flat he had just left behind.
He began his well-practised routine to awaken his body including head rotations, jaw stretches, and slowly rotating each limb in small circular motions. Arnold's grunts and snorts didn't draw any attention; all the residences remained empty except for his own. Once he had full feeling back in his limbs, Arnold triggered another small motor to shift the frame and his body into a seated position. As the waist belt automatically retracted, two robotic arms attached wheels on each side of the frame whilst a small panel with a joystick controller flipped up on his right. Typically after a long meditation, he used this wheelchair for at least two days until he regained his strength and could walk again. And with his meditations lasting up to a week at a time, he sometimes used it for longer. Arnold took great care to protect himself whilst he recovered his usual balance and mobility, fearful of a sudden fall or a return of his vertigo.
Nearly five years had passed since his diagnosis of Stage IV Glioblastoma Multiforme. Arnold's experiences at Koyasan in Japan had saved his life from terminal brain cancer. Or at least extended it by working with a Sensei who taught Arnold the practise of Tummo deep meditation. As far as they knew, Arnold became the first person to use their methods for slowing down his breathing and metabolism through deep meditation to arrest the progress of his cancer. Despite leaving them a year ago to return to Phuket, Arnold maintained the lifestyle of a Buddhist monk to keep his physical and mental health in peak form.
He tapped the joystick to guide the wheelchair to his home office. At his desk, Arnold linked the wheelchair to the computer so his virtual medical nurse could analyse his readings after this latest deep meditation including the diagnostic data that came from the various sensors on the wheelchair. As the laptop crunched through mountains of information, Arnold reflected on his most recent experience with the eagle. During his meditations, he had become accustomed to dreams where he could float and fly. He therefore referenced those memories as being in 'Levitation', whilst his time in Phuket was catergorised as 'Awake'. Those extended and vivid dreams excited him, and they were as real to him as anything he felt in his daily life. When the dashboard flashed green for all his vitals, Arnold exhaled in relief. His cancer remained unchanged.
2.
Arnold spent the next few days preparing his body and mind for the next weeklong meditation. He'd refined a predictable schedule from his many previous cycles. Two days after waking, his muscles strengthened sufficiently to allow him to walk normally. During the subsequent 72 hours, he focused on managing his energy reserves through a carefully curated diet and different styles of yoga. And finally, days five through seven allowed him time for reading and communicating with other people. But since the cancer diagnosis, Arnold's old assistant Jeremy remained the only consistent connection he had with his past.
"At sixes and sevens. And that's assuming I made it this long!" Arnold used a traditional British-ism for describing how his life would be in total disarray without Jeremy's support. Originally born in London, Arnold lived most of his adult life in Los Angeles and picked up a strong American influence in both his language and directness. But he never lost his inner British monologue. And now because he frequently went weeks or months without speaking with anyone, Arnold's mind occasionally battled itself for finding the right vocabulary to best express his feelings. On day six of this cycle, Arnold decided to call Jeremy. As he pulled out his laptop, he struggled to remember how much time had passed since their last conversation.
"Arnold!" Jeremy answered with a jovial tone. "What a surprise! How areyou?"
"I'm fantastic, old chap. It's so nice to hear your voice! Fortunately, I'm no worse for wear since the last time we spoke."
"Wonderful! And how's the new equipment workin' out?"
"This advanced wheelchair is…perfect." Arnold awkwardly paused as he struggled to find the right word. He immediately berated himself for his choice of "perfect," which in the UK would have been almost as bad as saying "meh" or "it's alright" in America. What he really meant to say was "marvellous." He concentrated on using the right vocabulary as he continued. "At first I didn't know if the metal contraption was going to be the end of me. Such a strange design and lots of moving parts! But the company you found certainly made it foolproof, and now I can't imagine a day without it!"
"Great, I'm glad!" Jeremy responded, either oblivious to Arnold's train-of-thought challenges, or just well-accustomed to Arnold's eccentricities. "And your meditations? Are they still keeping your cancer at bay?"
"Most definitely! I'm finally up to a week at a time." Arnold resisted the urge to share his accomplishments with the eagle since he had never introduced Jeremy to his Levitation experiences.
"I can't even imagine how you do it."
"Discipline, mate. The sort I never had before. You know, you should really try it sometime."
"I know you're hoping to tempt me one day to follow your lead and become more…well, whatever it is you call the things you are doing including your meditations. But right now, I'm looking forward to my champagne brunch."
Arnold chuckled, knowing full well how L.A. brunches turned into all day affairs. He had spent much of his life at those soirees, but now they were very much a relic of a past life. He felt strangely mature for not missing a single ounce of the socialite life. They continued small talk for a few minutes, Jeremy updating him about various people whom at one point in time had mattered to Arnold. Eventually, he had his fill of listening and his American self jumped in. "I hate to interrupt, but should we get to the business at hand on Plan B?"
"Of course, right." Jeremy cleared his throat and began rustling through some papers while he continued. "So I finally met with the CEO of the medical start-up you pointed me to. The one who built a cryogenic chamber for slowing down a person's metabolism completely. It's like the science fiction movies when people get sent into deep space and get put to sleep so they don't age while they are traveling for years at a time."
"Yea, quite right! And, what did he say?"
Jeremy did his best to imitate a thick, Texan Mexican accent. "You tell my favourite Gringo investor how I'm more than happy to give him the first box that comes out of the assembly line after we get regulatory approval. But, of course, only if he signs the agreement. I want to plaster his name and picture all over our marketing materials! Just imagine the impact on our sales!"
Arnold winced. These days, he valued his privacy more than anything else, including the 3 million US dollars he put in as an investment into the company. But the company had raised their next 150 million US dollars, and so the conditions for him to jump to the front of the queue kept growing. And also getting worse for him. "And if I don't sign?" Arnold braced himself for the expected answer.
"Well, unfortunately, it's not an option. Let's just say he had a very expletive-laden version of 'No'". With the cash they now have to build the first production versions of the product and much larger investors, I'm afraid we just don't have much sway right now."
"Bloody bastard!' Arnold gritted his teeth and slammed his hand down on the table. His frustration caught him off-guard, and immediately his British self jumped in. "Honestly, it doesn't matter," he said, knowing full-well how a positive outcome from the discussions with the CEO was the most important thing in the world to him. "So when will it be ready?" Arnold sighed in anguish.
"Despite their recent funding, this is where the news for us gets worse." Arnold could sense Jeremy doing his best to mask his own disappointment. "Their medical approval also got delayed. They think they'll get it from Europe in a few months, and your unit will be ready sometime in the next 18 to 24 months."
Arnold nodded silently, trying to not let his despair get the better of him. The cryogenic chamber would allow doctors to put him in a semi-permanent state of deep sleep. By doing so, his metabolism slowed down to the point where the cancer could no longer progress. Like his deep meditations, Cryogenesis would 'freeze' his cancer in its current state for an indefinite period of time until medical science knowledge advanced enough to offer up different treatment options for his brain cancer. However, he knew there were risks with this plan. Waiting for a start-up company inevitably meant there could be unexpected surprises stemming from launching an unproven product in a completely new industry.
The line remained silent until Jeremy spoke again. "I know you've poured so much of yourself into Operation Defeat GBM." Jeremy referred to the code-name Arnold created long ago for the fight against his brain cancer. "Arnold, are you ok?"
Arnold felt so crestfallen that he didn't stop himself when his mind won out with the most proper British response when facing such terrible news. "I'm sure it'll be fine, there's no harm done."
Arnold knew that despite their many years of working together, Jeremy had no idea about how to read or react to his ambiguous response. Arnold desperately wanted to be alone again, and defaulted to another British-ism to end the call. "Right then. Look at the time old chap! I think I should probably start making a move now."
"Ah yes. I'm sure you're feeling tired, and I should get going also," Arnold could tell how relieved Jeremy felt to be absolved of initiating an awkward goodbye. "Thanks Arnold. Ciao and take care!"
Arnold started at his own image on the screen after Jeremy hung up. Whilst Plan B remained a possibility, it wasn't progressing swiftly enough. Even if it did come together, it might be too late for Arnold. He also couldn't get over the most critical flaw of his plan; he would essentially be putting himself into a state of endless sleep. A fact he didn't relish. Arnold needed a Plan C. He needed a way to slow the cancer down whilst he was either awake, or figure out how to stay in meditation for longer than one week at a time. According to his Sensei, Arnold had already reached the upper limit of sleep duration. It would take years to extend his sleep by even one more day since Arnold's mind would inevitably pull his consciousness back. Arnold knew he didn't have those years.
Arnold felt at a loss for what to do next. Looking up at the clock, he saw he only had 24 hours left before the start of his next meditation cycle. He took a deep breath and focused on clearing his mind of any troubling thoughts.
TO BE CONTINUED...