CAPS LOCK -- sometimes, I want to use CAPS to respond to customers (users, clients).
Annoyed, I usually shake my head, step away from the keyboard, and blow out a rough exhale.
...
Then, I try to be grateful for this refocusing opportunity: I can let go of some request or project that drains me, or I can deep dive and refine my business offering.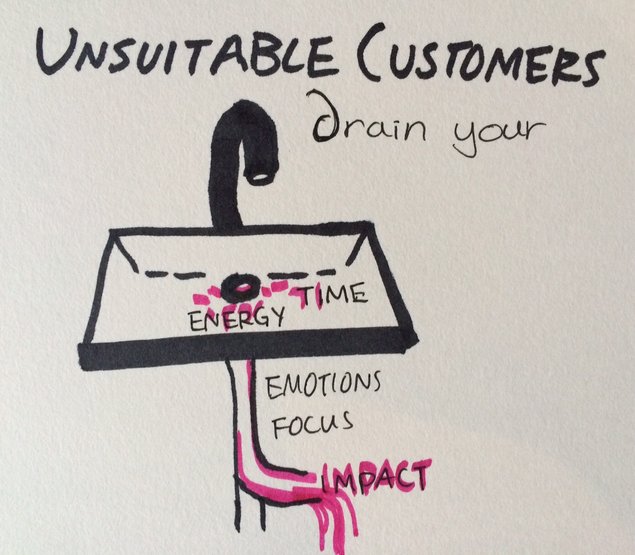 It's been easy for me to say that my customer is everybody.
It's been easy because... I think I can always do more, take on a different kind of project, or build a new custom feature.
It's been easy to say that my product can benefit most people... before I know the details of what problem they're trying to solve, or what they really need.
It's been hard to say "no", because that feels like "limiting my opportunity." Isn't more better?
But the truth is, we need strong boundaries for strong brands.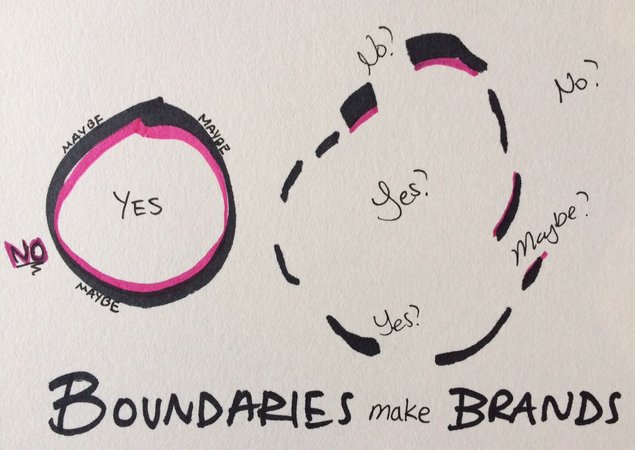 Saying "no" gives me clarity on the purpose of my project, on my mission, on the value that I am adding.
Saying "no" to some kinds of customers makes my "yes"es more meaningful.
Lately, I've been asking "who do I not want to serve?"
Which customer requests are things that I CAN do, but don't WANT to do? Which ones drain my energy or dilute the brand? Which ones distract me from the impact I'd like to make?
After all...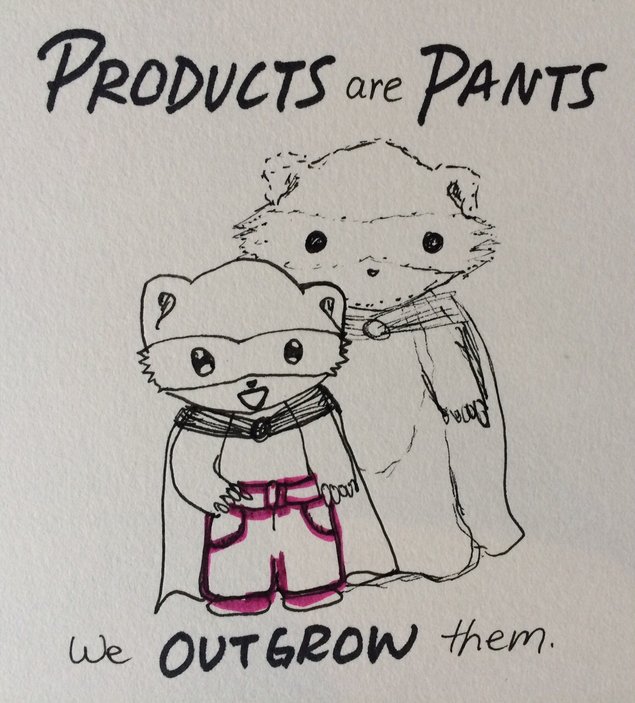 Products are pants and we outgrow them.
Sometimes, those pants never fit in the first place, or they're not the ones we want to wear.
Yes, I'm saying that some customers are trying to wear pants that don't suit them.
Point them to a place with pants they'd love!
...
In short, there are two main ways to bridge the gap between what you want to offer and what people are searching for: 1) narrow your audience, or 2) educate the current audience.
Both of these depend on first figuring out who AREN'T your customers.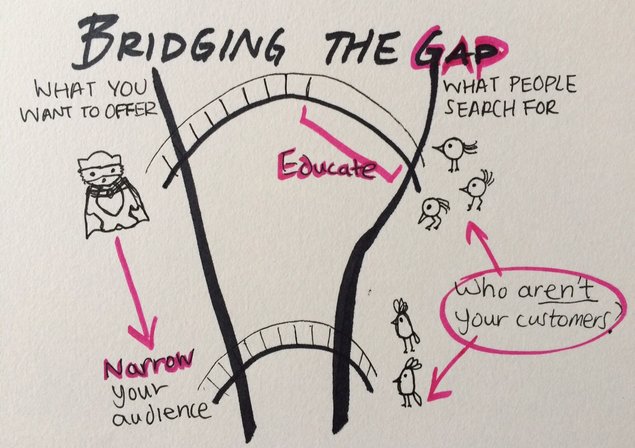 Happy weekend!
Angela O
angelaognev@gmail.com
This is a book update -- I'll pick a new title after all the editing is done!
P.S. "Let your customers outgrow you" is one of my favourite quotes from Rework by 37Signals (the Basecamp guys). I remind myself of it constantly!