Thank you for your patience, backers! I've been MIA for an embarrassingly long time -- I'm very sorry about that.
Unfortunately, I will ask you to wait a bit more, so here's a list of design thinking, UX best practices, creativity, and psychology resources -- you're welcome to email your question(s) directly, as I'm back from family now.
I've been reorganising all of the Customerology texts into something both more practical and closer to my heart: UX-Ray Vision.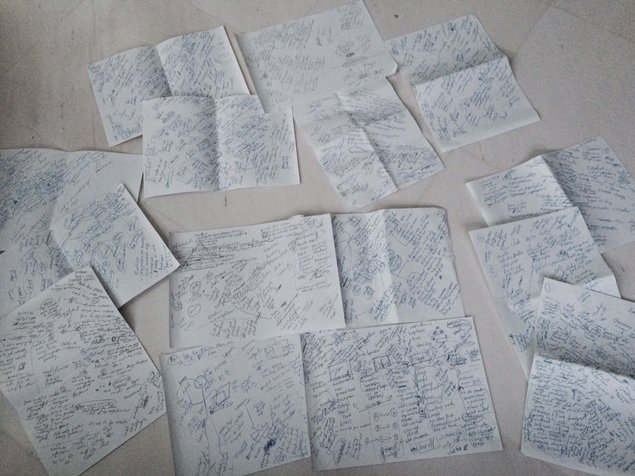 People often ask for UX recipes, step-by-step solutions to engage customers, or to work together on design tweaks... but that kind of "outsourcing" is only a temporary fix.

I find that what has been more sustainable and effective for teams is to practice seeing and intuiting like designers -- noticing curious things about products and people, asking questions to dive deep, connecting across fields, or considering alternative solutions -- thus the name, UX-Ray Vision!
Once someone can see, they'll know what they can do.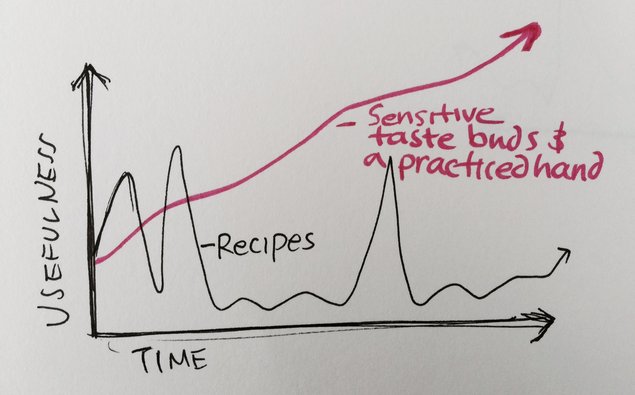 Honing your UX-Ray Vision doesn't have to take much time! It just takes curiosity, practice, and a willingness to experiment.
The book will be your secret training program -- with exercises on seeing the world in terms of design, human psychology stories to train your intuition, best practice tweaks for big impact, and ways learn more about your users/customers.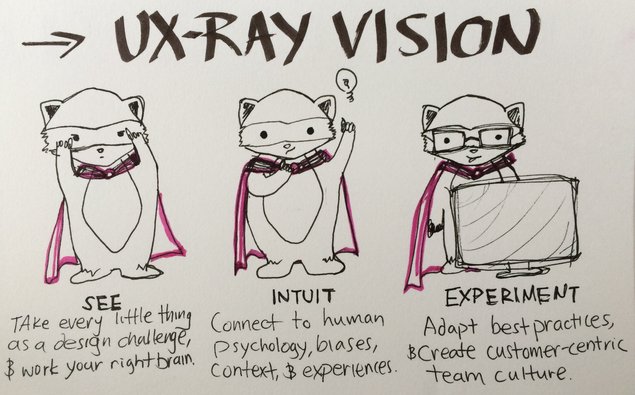 Let's get started now!
Every single thing in the world is designed, perhaps by someone doing their best, perhaps as a consequence of tradition or habit or lack of attention. Every train station, water faucet, highway road sign, restaurant menu, and website is designed.
>>> Notice design all around you -- perhaps, do it when you feel the desire to look at your phone. Figure out what problem the designer was intending to solve, what impact or consequences it has, and how you might improve it with a redesign.
The easier it is for you to see impact and experience in the outside world, the easier it'll be to use UX-Ray Vision on your own projects!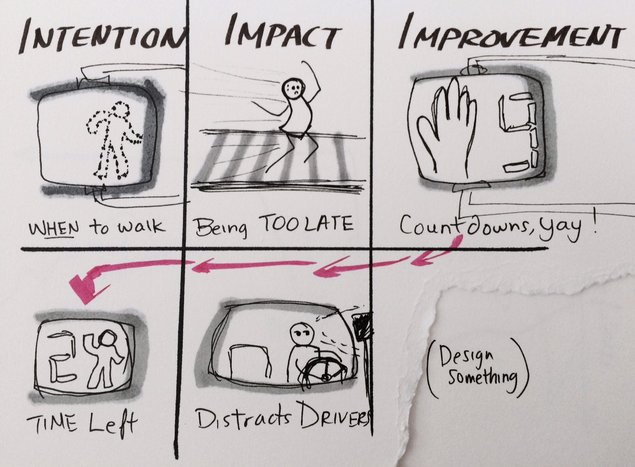 As you can see from the second row, your design/solution will be intending to solve a problem and have unintended consequences, too. Improve on it. Or, go back a few steps and rethink the problem all together so that there are no traffic lights at all!
Let me know what you think!
Angela O