It sounds silly but I often need a reminder to learn -- a reminder that learning is something you do, not something done to you.
So, for 100 days, I did an experiment: each day, we post something we learned. A fact, tool, pet peeve, bit of self-awareness, or epiphany -- we can learn from anything.
That habit was so simple that I doubted it would have impact.
But, that simple habit became a powerful way to look at the world.
Every experience and thought passed through this new filter: "what can I learn here?"
Crowded MRT stations became design challenges. Frustrated customer service calls questioned training processes. Waiting in line allowed time for observational research.
Now on to the book, UX-Ray Vision...
I'm painfully aware that a User Experience talk or a list of The 10 Best Customer Engagement Tips doesn't make your product a superfan magnet. The path to magnetic involves habits that allow you to see (and thus act) in new ways, test each intuition or idea, and learn efficiently from experience.

>>> Try on these habits! Adapt it, adopt it, commit to try it for a month.
You may need to start by suspending your disbelief that something so simple can be potent -- I did.
1) Reflect... to get more out of your experience.
What's the difference between 5 years of experience and a year repeated 5 times?
It feels like it just takes time and energy to gain experience. But there is no experience without reflection.
Decide that each day (or each meeting or for each new idea), you'll ask yourself at least one question:
What did I learn here?
Why? Why is that the case?
How do I know?
What's an exception?
Compared to what? or to whom?
What measurement would be proof?
In the moment of learning, it feels like we would never forget -- but memory is efficient, constantly compressing old learnings to make room for recent ones -- so write it down!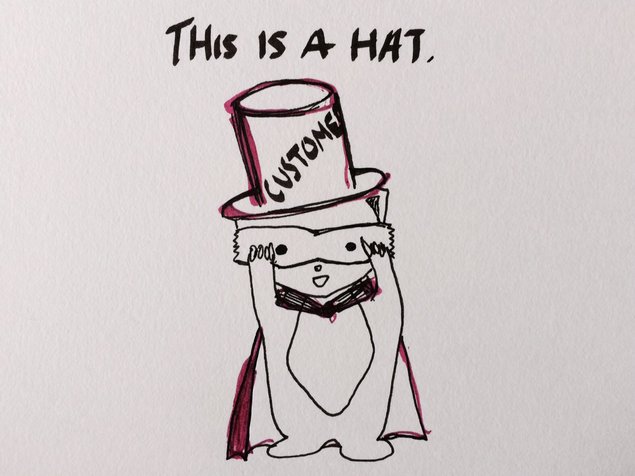 2) Put on the Customer Hat... or assign it to someone.
In a team, someone needs to the voice of the customer (user, client, community members, etc).
This person holds the team accountable for making something people want, and not putting effort in the wrong places.
Checking in with this person on each product idea, or get a literal Customer Hat that team members can take turns wearing!
Commit to asking at least one question during each discussion:
What does this mean for our customer, Sarah?
How will she describe the value she's getting from it?
What questions or trouble will Sarah have?
What is she trying to do right now? (physically, emotionally, mentally, socially)
How does this fit into the other things she uses our product for?
--
Don't let "it's too simple" stop you. These questions are useful when asked once, but powerful when asked habitually!
I often try to fill the vessel of my mind by buying e-courses, saving PDFs, and absorbing knowledge... but what's made all the difference are the habits I've adopted, with a pinch of time and a pound of practice.
Happy Friday! The vessel/fire subject line is paraphrased from Plutarch.