Elroy the Iguana wants a girlfriend. He seeks the help of other Galapagos species but finds an outcome that he didn't expect.
| | |
| --- | --- |
| | Children's Spanish and English Educational |
| | Quito, Ecuador |
| | 1,000 words |
| | 75% complete |
| | 8 publishers interested |
Synopsis
My book is about Elroy, a land iguana who lives on the Galapagos Islands. He desperately wants a girlfriend and seeks help in the other animals on the islands for "attraction" advice. He eventually gets downcast in his quest and finds by being himself, a gorgeous female iguana comes up to him. Moral of the story: Be Yourself.
My inspiration of the moral may have to do with my blonde, blue- eyed presence in Ecuador that often attracts the males here. They try all sorts of games and "macho" acts to try and get my attention which isn't very attractive.
It is written both in Spanish and English because I teach ESL and have discovered the value of putting both languages side by side to explain the differences and similarities in a fun and visual way.
Outline
*Each paragraph is written in both English and Spanish.
First Section: Introduces Elroy the Land Iguana
Second Section: Elroy tries to imitate the Blue Footed Boobies with their famous dance.
Third Section: Elroy sees the flamingos and tries to copy them as they march up and down the beach.
Fourth Section: Elroy sees the old Galapagos tortoises and tries to imitate their movements.
Fifth Section: Elroy tries to copy the large sea lions and fails miserably.
Sixth Section: Elroy admits defeat but as he is sat alone. But the girl of his dreams comes to talk to him and tells him that he is perfect just the way he is.
Audience
The target audience would be 12-14 year olds or for those who are learning English or Spanish depending on what level reading they are at in their second language.
There are 400,000,000 people that speak Spanish as their mother tongue. There are 22 countries with Spanish as the official language. As English is the official international language, these people want their children to learn English.
For English speakers, Spanish is counted as one of the easiest languages to learn and also one of the most profitable for future business.
Galapagos Islands are also a highly sought after destination spot with the truly unique ecosystem and the history of Darwin's adventures on the islands. Therefore for those who love animals but don't particularly wish to learn another language, this book is also for them.
Author
Rebekah has always enjoyed expressing herself through words and has always had an active imagination. She was born in New Zealand but has travelled a lot and had lived in United States, Australia, and Argentina before finally settling in Ecuador.
Rebekah believes in learning through adventure and experience. For example, instead of learning Spanish through the normal study classes, she choose to travel through Argentina and volunteer in Patagonia to immerse herself in the language and culture.
She has a BSc in Zoology and Physiology and has previously worked in animal non-profit organisations in both New Zealand and Australia. Her jobs have been based around fundraising, education, training staff members and animals, animal care, and customer service. Once completely settled in Ecuador, she hopes to be able to volunteer her time in research, rescue, rehabilitation, and education of the wildlife in Ecuador. She also hopes to contribute to the advancement of Ecuador in environmental studies, and ecotourism.
Rebekah's first love is wildlife conservation. Her second love is providing equal education whilst entertaining to all which includes environmental education and languages. She is a tutor for English in Ecuador and has written and translated many short stories for her students to study.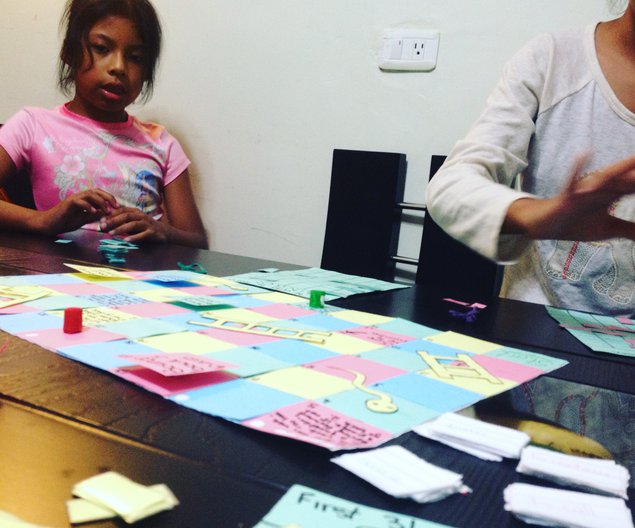 Promotion
1. Social Media- Promotion through social media avenues such as Instagram and Facebook for preorders and orders. This will include updates on illustrations, tidbits and also advertising on relevant Facebook pages.
2. Personal Touch- From a previous job in Ecuador I know a lot of the directors and principals at the Quito schools. I will be contacting them and hoping to participate in school fairs and book fairs.
Competition
Elroy the Iguana is similar to books that are about animals that focus on being true to yourself or not trying to be anyone else such as Giraffes Can't Dance by Giles Andreae and The Ugly Duckling by Hans Christian Andersen. However Elroy the Iguana is set in an iconic location with educational references to the other animals that live there. Also my book is bilingual and designed to entertain as well as educate.
There are a few bilingual children's books but in my research, I was only able to find translations of well known stories such as The Princess and the Pea or Cinderella. Elroy the Iguana is an original story.
Sample
Off the coast of Ecuador on the Galapagos Islands lives Elroy the Iguana. Elroy has plenty of food, water and the perfect spot to sunbathe but he wasn't happy. What Elroy wanted most in the world was a girl friend.
Cerca de la costa de Ecuador, en las islas Galápagos vive Elroy, la iguana. Elroy tiene suficiente comida y agua y el lugar perfecto para solear. Sin embargo, no estaba contento. Lo que más quería en el mundo era una novia.
One day he saw the elegant blue footed boobies dancing with their feet flashing brilliant blue all around. "Surely that would attract a female." Elroy thought to himself.But as hard as he tried, his feet wouldn't do the dances of the blue footed boobies or perhaps it was because they weren't blue at all.
Un día vio los piqueros de patas azules elegantes bailando con sus patas azules brillando por todos lados. "Seguramente eso atraería a una chica." Elroy pensaba adentro de sí. Pero por más que lo intentaba, sus patas no podrían hacer los bailes de los piqueros de patas azules o tal vez era porque sus patas no eran nada azules.