Synopsis
A mystical experience at age seven gave Kristine Madera a glimpse of the unity consciousness underlying day to day reality. Hungry for more, she dedicated her life to living in this unity—but how? To cultivate faith in this consciousness, she travels alone through China and Russia during the collapse of the Soviet Union, putting herself into situation after situation where all she could trust was unity consciousness, and herself.
Faithcation is that journey. With a dash of philosophy and a dollop of brain science, this irreverent travelogue weaves together insights on the nature of faith, the illusions within reality, and how to engineer miracles in spontaneous creation with the divine. She includes ways the reader can nurture their own faith, discover truth beneath life's illusions and orchestrate everyday miracles. Also included is access to guided meditations for the reader to integrate any or all of the insights presented into daily life.

Why would someone buy Faithcation?
With the information age to the experience age, people want a life that feels real, fresh, immediate and authentic. For spiritual seekers this includes a direct experience of the divine.
Faithcation appeals to new seekers who desire a taste of unity consciousness, and experienced spiritual adventurers who wish to make unity consciousness the organizing principle of their lives.
Faithcation helps the reader create their own playful adventure with unity consciousness to gain greater freedom, deeper meaning and true authenticity in all areas of life.
Though each person's experience of unity consciousness is unique, Faithcation lays out a roadmap for readers to cultivate trust in themselves and their unique experience of the divine.
Included in the purchase is access to a series of online meditations to help the reader integrate any or all of the insights presented.
Outline
Chapters
1) Stake Your Claim
2) Faith Your Fear
3) Tap Your Knowing
4) Play Life Full Throttle
5) Vibe Your Micro Tribe
6) Naughty and Nice
7) Face Your Fiction
8) Let Go of Control—But Hang on to the Handlebars
9) Orchestrate Miracles
10) Bend "Reality"
11) Bold is Beautiful
12) Choose Your Evolution
Audience
The "spiritual but not religious" demographic has increased on all age groups, rising from 16% in 2007 to at least 24% now, and includes 35% of Millennials. For these spiritual seekers, connecting with a sense of wonder, authentic personal experience and having purpose and meaning in their lives are highly important.
Both religion and organized spiritual movements do a poor job at helping people understand and trust their their unique experience of divine connection. Both are reluctant to support direct experience over philosophy and doctrine as the basis for one's personal faith journey.
Outside of organized spiritual paths, seekers are mostly left to figure this out on their own. Though each person's experience is unique, Faithcation helps readers understand the importance of direct experience, provides a framework for people trust their own experience and strategies for building on that experience to create a more meaningful and authentic life.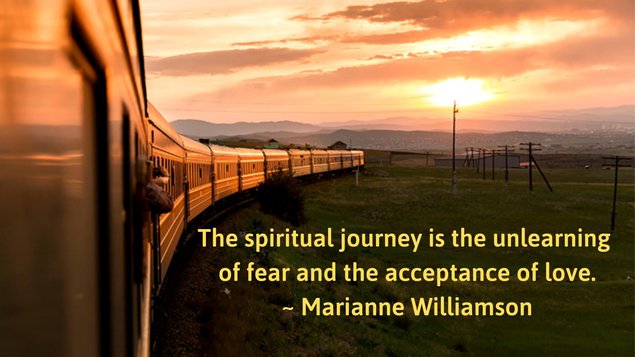 Promotion
Facebook personal 1,660
Facebook Business 4,327
LinkedIn 1,753
Twitter 4,783
Instagram 218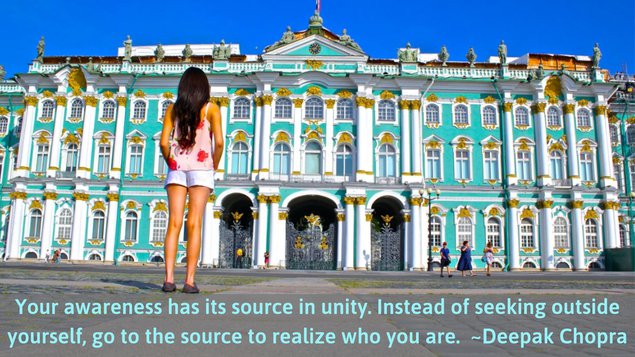 Competition
The Universe has Your Back: Transform Fear to Faith by Gabrielle Bernstein ~ Hay House, 2018
This book focuses on the contrast between fear and love and the practice of perceiving through the lens of love over the lens of fear. Like many books in this genre, her ideas are replay of popular ideas taught by Deepak Chopra and others, with the aim of attaining goals more easily. Faithcation prioritizes trusting yourself and your connection with the divine as the path to a meaningful life, surrendering the direction one takes as well as any goal or outcome.
Eat, Pray, Love: One Woman's Search for Everything Across Italy, India & Indonesia by Elizabeth Gilbert ~ Riverhead Books, 2007
Eat, Pray, Love focuses on self-discovery through exploring three different cultures to help heal after a painful divorce. Faithcation also discuses the essential need to get out of one's head and into experience in order to live more fully, and uses travel as an effective avenue to experience this. Eat, Pray, Love is essentially a stream-of-consciousness memoir containing hidden gems that has fueled the growing cultural desire to live a more intentional life. It is the perfect prelude to Faithcation with its straightforward strategies for creating faith as a life skill.
You Are a Badass: How to Stop Doubting Your Greatness and Start Living an Awesome Life by Jen Sincero ~ Running Press, 2013
This entertaining "how-to" book wraps popular self-help advice into an in-your-face guide to getting out of one's own way and get to goal. It tells people to to be more selfish in prioritizing their own happiness. As with many in this genre, it is primarily outcome based and focused on using spiritual principles to get results when nothing else works. Faithcation shares the idea that shedding old patterns reveal the real person within. It further explores how shedding the concepts about how life is "supposed to" work allows one to work with reality as it truly is.
Wild: From Lost to Found on the Pacific Crest Trail by Cheryl Strayed ~ Vintage, 2012
In an effort to find herself and heal from her mother's death and other life traumas, Cheryl Stayer follows the impulse to hike the 1,100 Pacific Crest Trail even though she is a novice hiker. Her journey is difficult, and through her travelogue she reflects on and comes to terms with the challenges of her life. Faithcation is similar in the sense that it is a reflection on a trip taken long ago that had lifechanging implications and has taken years of reflection to truly understand. Unlike so many non-religious "faith" finding books, Faithcation is not about finding faith and fortitude after trauma or hardship, it is an intentional exploration of how faith works as a life skill, and how to put that skill into practice.
Braving the Wilderness: The Quest for True Belonging and the Courage to Stand Alone by Brené Brown
In Braving the Wilderness Brené Brown tackles the very real problem of self-isolation and loneliness in our over-comparing and shaming world. She encourages people to let go of conventional wisdom, to brave their inner wilderness so they can belong to self and feel connected to the world, She also gives key steps on how to be a trustworthy person and combat loneliness. Faithcation validates the importance of belonging to oneself but focuses on integrity in relationship with oneself and a higher power as the foundation to feeling connected with life and others.