The hardest aspect of Susan's personal hell in Auschwitz was being separated from her one love, Alex, who also miraculously survived.
| | |
| --- | --- |
| | Memoirs |
| | Budapest, Hungary & Moraga, CA |
| | 0 publishers interested |
OVERVIEW
In her epic love story Susan Kaszas describes with touching directness, what it feels like to be taken from one's family, to be beaten, cursed at, poisoned, and to witness unspeakable, systematic cruelty. But the hardest aspect of her personal and collective hell was being separated from her one love, her husband, Alex. From Love to Triumph is a love letter to Alex.
It is this love that persists throughout her writing, as the unbreakable golden thread that binds her to life when she is tempted to escape into suicide. Her passionate commitment to her love permeates every day of fear and suffering. It is so strong, she is even more concerned about Alex than about herself, while she is forced into the cattle box cars heading for the concentration camps. She says, "It made it easier on me that you did not get to see the long stretch of cattle box cars we were herded into and I was spared of looking at the expression on your face."
The total devotedness of her heart to Alex gave her the strength to survive the Nazi death camps. The faithfulness of her undying love shines through: "My Dear Alex, you must know that I can't live without love and the only reason I am still alive is that I want to be with you again in this life. If you love me as much as I love you, then my suffering was not in vain."
But the cruelty of the Nazis was not as bad as the psychological torture she had endured while living with Alex's family before the Holocaust. She says, "Here I knew the reason for my suffering - I was a Jew. But it had hurt me so much more at home, when I couldn't fathom the reason for being tormented by your mother and her side of the family so savagely. I remember how hard I'd had to fight my mother-in-law and her ilk for my sanity, while here in Birkenau, Poland, in the midst of the worst concentration camp where people were being mass-butchered, the flames were always visible from the throat of the crematorium and bloodhounds ran rampant, I was in so much better shape emotionally than when she'd been around."
Love is something that cannot be killed. The body can be crushed, the psyche can be beaten down, but nothing can take love away from the human heart against one's will. That is the meaning and purpose of Susan's survival and triumph.

From Love to Triumph is the renamed and updated edition of A Mother's Shoah, released first in 1999. Our aim in publishing this second edition is still the same: We want to make sure that every one of us stands up and says, when confronted with any kind of organized or state sponsored cruelty and inhumanity: NEVER AGAIN!

Read online version here: http://love-to-triumph.com/index1.html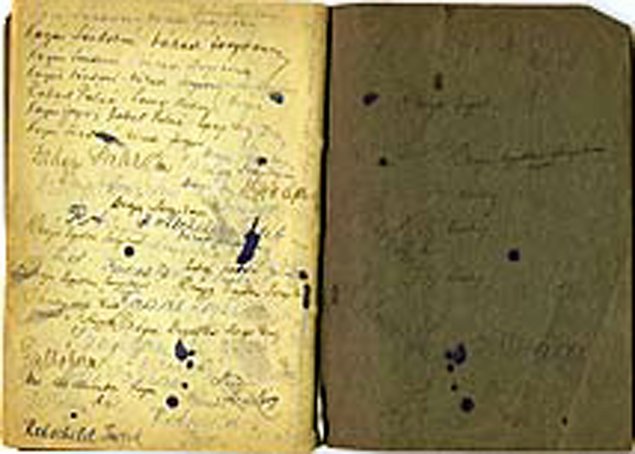 This diary book has 37 pages, in chronological order, from the time Susan was separated from her beloved husband, Alex, until her liberation. Each page describes a specific event with a corresponding image from her or the public domain, as follows:

OUTLINE

Introduction
First Lady Laura Bush's letter
My mother
The longest letter
An apology
Evicted
Waiting
Call on God
The beatings
The ghetto
Ready to end it
Uncle Joe
Encouragement
The "Pessimists"
The Hungarians
The strip search
Torture
Terror
Three days
The elder rabbi
Györ, my birthplace
On the train
Auschwitz-Birkenau
The baths
Inmates
Never give up
Final prayer
A shred of paper
Allendorf
The weapons plant
Poisoned
February-March of 1945
Purim
Deliverance
Our lives
Epilogue
Credits, copyrights and links
AUDIENCE
Romance readers
Historians and history buffs
High school and college students of Holocaust studies
American, Israeli, and world Jewry
PROACTIVELY MARKETING TO:
~ 1,500 visitors/month on NewmediaPublishing.com
~ 300 readers/month of NewmediaPublishing.com's blog
~ 120 visitors/month on Love-to-Triumph.com
~ 2,500 Twitter followers
~ 300 Facebook followers
AND
Sending out a news release
Organizing a word-of-mouth campaign
Reaching out and incentivizing the Publisher community
Samples
Deliverance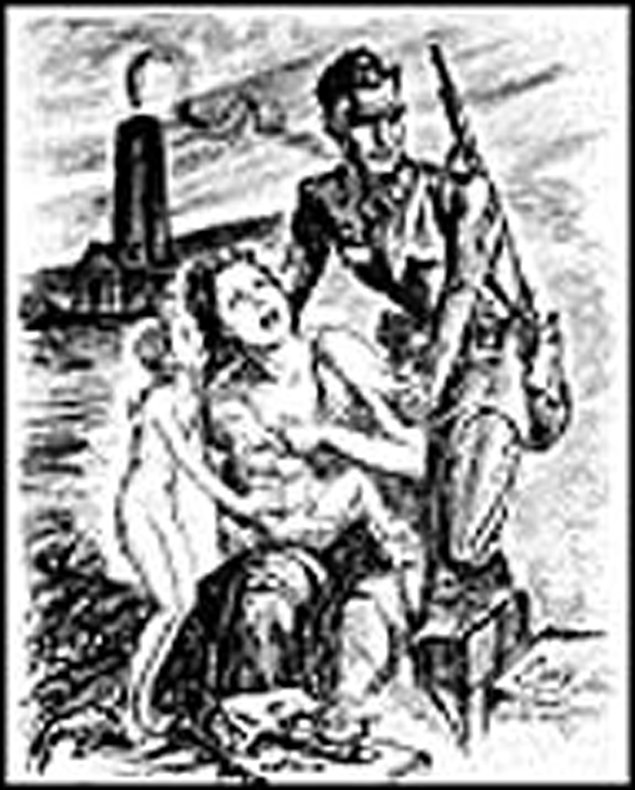 When we woke up in the barn Thursday morning we decided to flee, damn the Gestapo and anybody else. About fifty of us slipped away and took to the country road we'd noticed last night. After a two hour walk we reached Dillich, a small village. We made ourselves out to be lost "Hungarian laborers" and were given food as well as a place in a barn by a group of French forced laborers, once they learned where we had really come from. Couldn't sleep almost all night though, as we listened to the sound of the cannons; we were also afraid that someone would set the barn on fire.
Upon waking up at dawn, we noticed white flags in the windows and a constant rumbling coming from the street. We all ran out and saw a long line of American tanks. I can't even begin to tell you how we felt about our luck and deliverance from Hell. We were crying, laughing and overall experiencing something which could best be described as a rebirth.