I'm the only one who was given full access to the subject of the biography "Fired and Forgotten" to complete that account. I spent hundreds of hours researching facts and tracking down accounts and records to corroborate, or in some cases try to disprove its claims. I'm the one most familiar with the subject without the various lenses he constructed to keep aspects of his life separate and apart from each other. That research and unpublished facts, as well as details that could not be indepedentally verified prior to publication, planted the seeds of this tale deep in my subconscious, where it grew, and often brought me sleepless nights until I began to record it to share with the world.
This is the tale of a professionally trained killer who sees himself as a soldier, albeit unconventional, protecting his nation's interests and the lengths to which he is willing to go to get the job he's been assigned done. We rebirth significant characters from the true story "Fired and Forgotten: chronicle of a U.S. assassin" and add greater depth to them in this fictional representation of their lives and motivations. I've even preserved the names used in that tale, since they were fictionalized to conceal their original real identities, so fans of that tale who couldn't understand why certain people survived that non-fiction tale, and who by all accounts didn't deserve such a courtesy, will find it easier to follow along.
Reading Fired and Forgotten is not needed to enjoy or understand this story, it stands alone. Fired and Forgotten and its research was however the inspiration for most of the work. They are distinctly different for another fundamental reason as well: Fired and Forgotten was a true story, an autobiography I took and reshaped for publication to the masses. Givens is a work of fiction, no matter how inspired it may have been by the activities and misconduct of the original actors in Fired and Forgotten.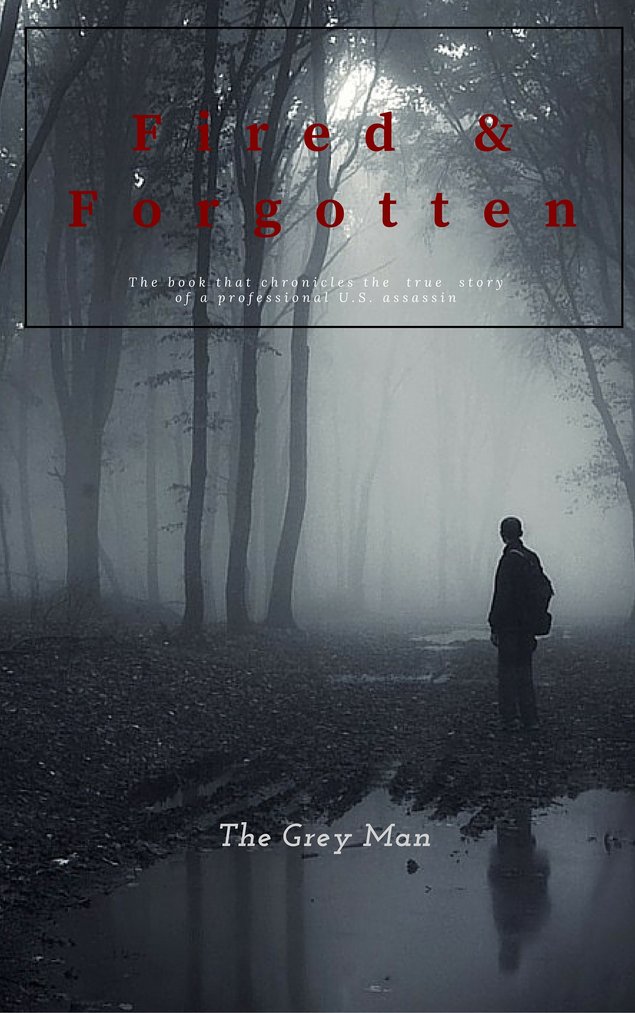 In Givens, we will follow an assassin at least nominally in service to his country, a crooked cop publicly lauded as a hero, and a foreign spy, and the chaos that ensues when their paths unexpectedly cross to ruin the assassin's perfect record. Only one thing is for sure in this tale: the public's reality is not the only one, and before we're done, we'll leave that behind. Who will survive the inevitable bloodbath?

GIVENS is a science fiction adaptation based on characters and story from the biography "Fired and Forgotten," available now on Amazon and other online retailers. We follow three characters from that original story, change how and why they meet and follow the chaos that ensues. All three main characters are supposed to be pawns of their respective governments, but for some reason those ties go right out the window as we see their true colors emerge as the story progresses. But their masters don't let them off their leashes without consequences.
GIVENS ends up being a merry chase pitting conflicting careers and ambitions of the main characters against each other and testing their loyalties, to their country and their own goals alike. But as is often the case when the grinding gears of government begin to turn, the little people in the way tend to be the ones who get crushed if they aren't part of the program. You'll have to read along to find out what each character's government wants, and whether they can overcome the other's goals and ambitions to achieve any of their own goals.
In the end, can any of them "win"? And if they can't, who does? This is a chilling tale that takes a hard look at what happens when personal ambitions run counter to government agendas. And the results of some of those not so secret agendas.
When the dust settles, we just might find out why he was sent on this suicide mission. Was there a greater motive behind the moves of this assassin's shadowy masters, or were they trying to dispose of a troublesome tool by sending him after a foreign president? This book will end begging the question - just how many of these programs remain active in the U.S.A. today? And who runs them? Why? And just how many of them have seen some measure of success that never reached the official reports or papers? After all, the original character was a real person, and he made it out of the madness alive - if barely - to tell his tale, and if he made it...there might well be others...

The lines between fantasy and reality will blur, and when the merry tale is thru, it will be up to the reader to decide where those lines crossed...or did they?
Chapter outline
Table of Contents is still in development. I still find it best to add this last, when a work is complete, as my creative process would otherwise dictate enough changes an example now might look almost nothing like the finished work.
As it sits now, Givens has six distinct and separate chapters at nearly 30,000 words. Each chapter is subdivided further into individual scenes that let us follow each character thru their travels apart from one another as well as when they intersect and the devastating consequences whenever they come into contact with one another.
The beginning, and the end have both been written. I'm still untangling a few story arcs in the middle before I'll have the full story laid out, after which the book should be finishable to between 75-90,000 words within 30 days.
Sample chapters provided may not be sequential and were chosen as representative of pieces I am content with in their current form as "final."
Competing and complementary books
Day of the Jackal, by Frederick Forsyth. Similar to this work, our hero is more anti-hero, with a murky background and motivations that leaves the reader guessing where he really stands thru the tale, without being able to hate him even if they might question his methods. Unlike Jackal, we will step outside the realm of the public's normal accepted realities.
Hunt for Red October, by Tom Clancy. The friction between East & West is present in this book even without direct confrontation. Both sides appear to want the same thing, but they are employing different methods to go about it. But is either side "noble" in this tale? Only the reader can decide. Like, but different, from Tom Clancy's tale, both sides have been pursuing parallel research for many years, with mixed and different results. And the public only knows about some of their failures.
The Jason Bourne saga, by Robert Ludlum. Like Ludlum's saga, we are following the footsteps of a trained killer whose art is death and whose life is devoted to his craft. But this assassin hasn't quite broken thru his programming…yet. Or has he? What motivates him, and does he even have a moral compass?
From Russia, with Love, by Ian Fleming (James Bond). All the action, none of the glamour. More of a nitty gritty look at the life of a career operative in service to their government.
Silence of the Lambs, by Thomas Harris. This might seem a bit more of a stretch, but our character lead is sinister – there's no doubt about that. But you can't help but love his redeeming human qualities which resonate with almost everyone. Almost. Our character lead isn't a surgeon, but much like a surgeon excises cancer from his patient's flesh, so too does our antihero cut away diseased elements from society to protect those that remain.
Unlike any of these books, which remain grounded in accepted every day truths about the physical world around us, Givens takes tiny steps beyond the public veil into a whole new world of possibilities and what they mean – and shows us why the world's superpowers were so willing to spend vast fortunes on their top secret research related to some of these abilities, and more. All while preserving the very real feel that these events could in fact have happened much as they are described. Another distinguishing factor is that each of the lead characters in this story closely parallel and were inspired by real people, alive in America today, whose documented actions and motivations were preserved as much as possible, to lend a greater element of realism to this tale of espionage and assassination.
The closest parallel will be the infamous Jason Bourne. But will he remain loyal, or will he too go rogue? And what was the experiment this time?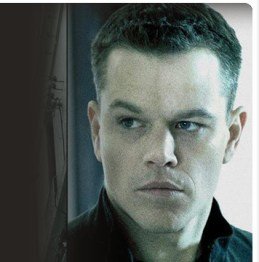 Audience
Anyone that enjoys a good suspense novel that stops short of being a thriller. Anyone who found themselves asking "why didn't he…(do…)" as they read the true story "Fired and Forgotten," as well as anyone who enjoys a cutting edge tech or supernatural edge to their suspense novels or enjoys a good "cat and mouse" between very different and very capable opponents. This novel should also appeal in part to the same audiences that enjoy Robert Ludlum's "Jason Bourne" series, but don't mind if the establishment appears to "win." Jason Bourne may be idyllic, this story is more realistic in how such a role might play out, and show that even when the establishment has prevailed, it is never quite all powerful. Anyone that is fond of "something is not what it seems" themes. As the lead characters were all based on real people and their true stories, there is an added level of surrealism to the tale.
Marketing and promotion
Blogs on Author's fan site & Medium, paired with announcements thru Instagram, Twitter, Facebook, and several online platforms such as Goodreads, BooksGoSocial, and similar platforms, each with a reading audience of several hundred thousand readers overall. Recurring blogs on related topics will feature and call attention to the finished book and sites it can be purchased. Email and Twitter campaigns will promote it's launch for several weeks around the launch as well. Most planned promotions at this time will be online or word of mouth as well as maximization of purchases thru Amazon, on which SEO and other sites will be tailored.
We're also going to use ingenuous viral marketing to spread word of this project like wildfire, providing a special free incentive to encourage readers to signup. See an example for yourself below. When this campaign ends, the person in first person will receive a 30 minute Skype session with the Author, on any topic they like. How do you participate? Sign up below and then share your personal link to spread the word about this project. When you do, you'll automatically enter the rankings. Remember, #1 get's the 30 minute interview, and this is apart from the other prepurchase rewards noted on this campaign.
Sign up here for your chance at that FREE interview, then share on your social media to improve your chance to win:
Self Publish for Success: the 19 Day Lesson & Business Plan to succeed with ebook publishing on Amazon as a business.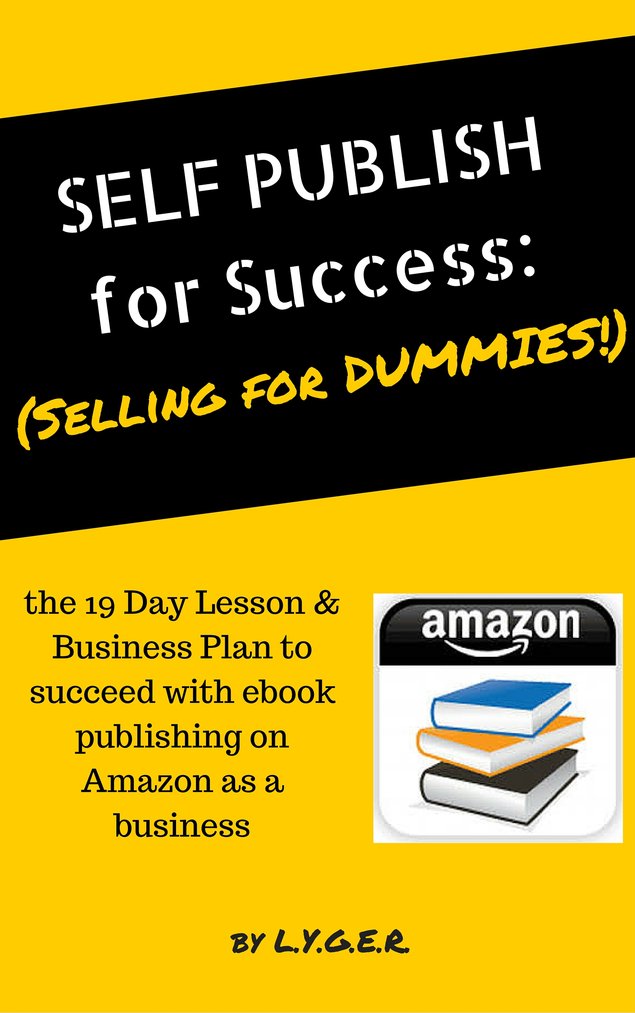 Prince: City of Glass.
Fired & Forgotten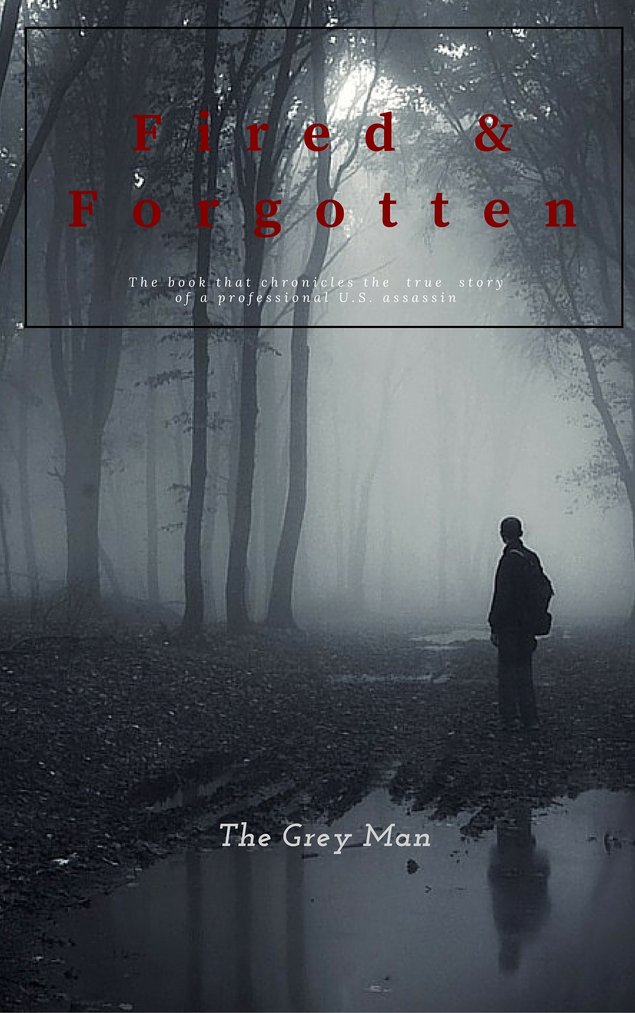 More upcoming book and photo projects can be found on the artist's website: www.lygerbooks.com