Austin Macauley Publishers
With headquarters in London, New York, and Sharjah, Austin Macauley Publishers™ has established itself as an energetic and innovative independent trade publisher. Our publications range from historical romances to celebrity autobiographies; from illustrated children's tales to in-depth technical manuals; from hard-hitting thrillers to meditative poetry. We pride ourselves on our hybrid publishing model, a progressively more popular means by which both new and previously published authors can establish themselves in the increasingly competitive world of books. Expanding on our international success, we will be opening an office in Australia and South Africa in 2018. An office in Vancouver, Canada will follow in 2019.
Hybrid publisher
All categories
United Kingdom, United States, Australia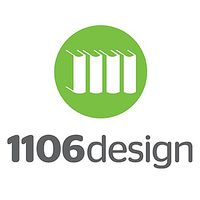 1106 Design, LLC
Dear Author,

Congratulations on writing your book!

Options abound in today's publishing world, and it can be difficult to tell the difference between traditional publishers, hybrid publishers, subsidy publishers, and self-publishing companies.

1106 Design offers independent publishing as it was initially intended, with you, the author, as the publisher. We don't publish your book, you do, and we'll show you how with our signature hand-holding at every step.

We offer publishing-house-quality manuscript editing, cover design, interior design and layout, proofreading, eBook formatting, author websites, and book marketing assistance, to help you produce a beautiful, market-ready book. Then we'll help you obtain printing and distribution in your name, so 100% of the proceeds are paid directly to you.

Work with us, and you'll retain complete control of the creative process, your design files, and your revenue stream, and your book will be available for sale in a matter of months.

Here's a price summary of our most popular services for books 50,000 words and under:

Cover Design starting at $715
Interior Layout with Proofreading starting at $1,390
Copyediting: $33 per thousand words
Ebook Formatting starting at $590

You can find the prices for all our services here:

https://1106design.com/services/

Is it worth it? Click the links below to view our cover and interior design samples and customer reviews to decide for yourself:

http://1106design.com/samples/

http://1106design.com/customer-reviews/

If you would like a custom quote, please email your completed manuscript to [email protected] and let us know which services you need. Don't worry; we won't share your manuscript with anyone else.

Questions? We'll be happy to talk to you. Please use this link to choose a convenient time:

https://calendly.com/1106design/talk-with-michele/

At 1106 Design, we love helping authors create great books! We hope to hear from you soon.

Sincerely,
Michele DeFilippo
Owner
Service publisher
Business, Children's, Cookbooks, Fantasy, Health, History, Journalism, Lifestyle, Literary Fiction, Memoirs, Mind & Body, Mystery, Novella, Politics, Professional, Religious, Sci-Fi, Science, Self-Help, Sports, Technology, Thriller, Travel, Young Adult
Worldwide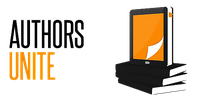 Authors Unite
We've now worked with 250+ authors.

Learn more about what we do and see some testimonials here: http://authorsunite.net/packages

We look forward to working with you.

Tyler & The Authors Unite Team
Service publisher
Business, Health, Lifestyle, Memoirs, Mind & Body, Politics, Professional, Religious, Science, Self-Help, Sports, Technology, Travel
Worldwide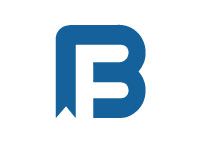 BookFuel
From Manuscript to Market.

We help authors self-publish their books by providing the professional services needed to get books into book stores.

Services offered include: Editing, Cover Design, Print Layout, eBook Conversion, and Distribution.

Our unique Boost program allows authors to have their books created for $2,399.

The process is guided by a dedicated Account Manager, who's goal is to produce the book the author envisioned.

With BookFuel, authors retain 100% of their rights, ownership of their files, and all their royalties.
Service publisher
Business, Children's, Cookbooks, Fantasy, Health, History, Journalism, Lifestyle, Literary Fiction, Memoirs, Mind & Body, Mystery, Politics, Professional, Religious, Romance, Sci-Fi, Science, Sports, Technology, Thriller, Travel, Young Adult
Worldwide