Lilly & Co is a fun loving book for young children, showing them that love andfriendship does exists in the animal Kingdom. A loving bond between 3 cats a mother, son and daughter , it will teach small children from an early age how friendship is supposed to be. After my divorce I was angry and bitter and I decided to write my stories down and share them to the world. Lilly , Isabella and snowtip are my 3 loving cats and has been their thoughout my divorce, they have shown me how caring they can be. It has amazed me over the past years how cats can have such loving close relationship.
Isabella is the Mother of Lilly and Snowtipp and she is a pedigree of a long haired Norwegian Forrest cat. Isabella being the head of the family is always the responsible one and the other two look for guidance.
Lilly Rose is the Dilcate one from the 2 of them. She is the model looking one with a kanck for food. Snow Tipp is also a pedigree of a long haired Norwegian forrest cat with an strong personality. But for being a boy he has a huge loving side of him.
Overall of the three of them they all have strong loving personality. Sweet, Kind, playful and warm hearted. All of them are loving children. Having children coming into our home they are always greeted by Isabella, Snowtipp and Lilly, showing their loving and friendly sides.Isabella, Lilly and Snowtipp has shown me how friendship should be.Each and everynight Isabella snowtip and Lillyrose is wanting to be with me, showing their love each and everyday.

Lilly& Co is a children`s book for play school age , a fun, loving, bright and colourful book .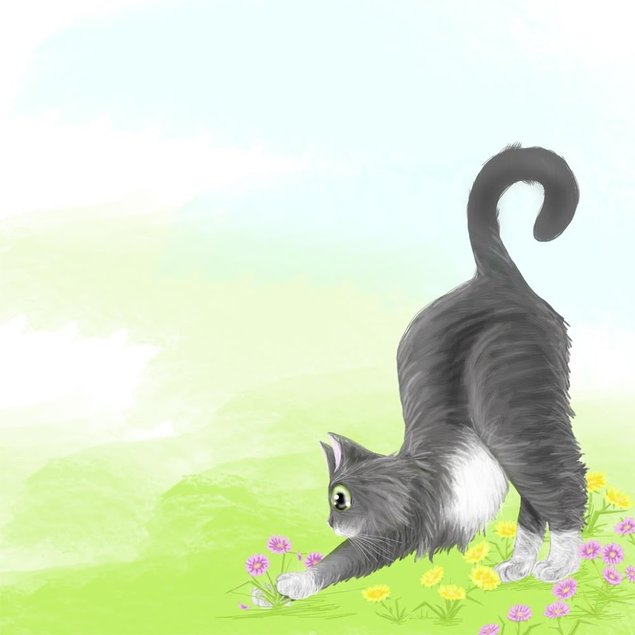 The book has been pitched to my audience on Google Plus , my webpage and also on my blog.After this campaign my book will be printed and distributed all over the world. It will be distributed in the United Kingdom to playschools, bookshops . I personally would volunteer to read my book at the children`s Hospital at St Great Ormond Street In London, United Kingdom, plus book signing to children and families in many different countries, including the United States of America, Australia and New zealand.After publishing Lilly& Co I will be making a series of books on Lilly& Co. Next book will be, Merry Christmas from Lilly& Co, then it will be Lilly & Co are off to London to learn a new culture. Then Lilly & Co are off to Spain to vist their Family. After Writing a book series I personally would like to make a Cartoon illustration to be set on Television three times a week for Children`s Tv.
Over a months on Google Plus I did meet lively illustrator Stefanie Hartung from Germany who volunteering some fun and active Illustrations.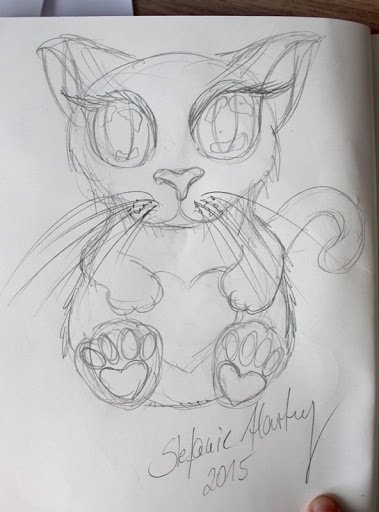 After discussing and having some drafts we agreed on a style that suited the children`s market.We have a close relationship while working on the book and sharing many good ideas.
The target audience is children in the age group 3-6 whether
they are a dog lover or a cat lover. The book will appeal to children due to
its bright coloring, warm and loving atmosphere and hearth warming stories. Even
if you do not have an animal at home you can fall in love with Lilly & Co.
These three cats will put a smile on all faces young and old and brighten your
day.



The marketing plan is to:
Provide an automatic electronic copy of the book with each paperback ordered, through a website link that will also capture email addresses for future releases;
Publicize on social media, targeting parents of small children;
Public readings/appearances at independent bookstores;
Public reading/ appearances at libraries
Podcast and Periscope episodes with reading from the book
Book trailers
Interviews and book tour
One free print copy to preschools and daycare centers

The same marketing plan will be used for the rest of the "Lilly & Co" series. One of the things that sets these books apart is the close bond between mother, son and daughter. For instance, when Lilly can`t find Snowtip she goes around crying. And this books shows the dynamic in a family.

Future titles in the series include:
Merry Christmas from Lilly & Co(The three cats celebrates Christmas as a family)
A day at the beauty parlor (The three cats gets pampered even Snowtip)
Lilly & Co goes to London (The three cats travels to London)
Lilly & Co goes to Spain to visit their family (Snowtip, Isabella and Lilly goes to visit Zoe and their family in Spain)
The Plan
The steps to complete Lilly & Co are:
January 2016: Intended audience feedback and final edits
February 2016: Production drawings/ endnotes incorporated
March 2016: Final proofing and layout design
April 2016: Packaging and formatting for physical print run and uploading to Amazon, iTunes and other eBook distributors
May 2016: Availability of Ebook version
delivered to all Ebook and hardcover book purchasers
June 2016: Print run, packaging and delivery of sponsorship packages including shipment of hardcover books
All hardcover copy preorders will also have the choice to receive a
free copy of Lilly & Co in Ebook format available in June!

Your support when preordering or becoming a patron and sponsor is allowing Lilly & Co to make a significant addition to preschools and hospitals. You are making Lilly & Co a book of the highest possible quality and enjoyment for all. Thank you for your support and being part of this collaborative effort to get Lilly & Co to the market!