These songs are funny and fun!
Standing on the shoulders of the great psychologists who laid the foundation for her revolutionary work, Dr. Joy was aggressively eclectic. She took Women Who Love Too Much to greater heights with her song "Men Who Love Too Much". I'm Okay You're Okay was rescued from sentimentality by her anthem "I'm Okay You're the Pits". By far Dr. Joy's most popular song, "The Rut Less Traveled" was inspired by The Road Less Traveled.

Now as you read the book, you can listen to the songs and even sing along!

CLICK HERE FOR THE YOUTUBE VIDEO.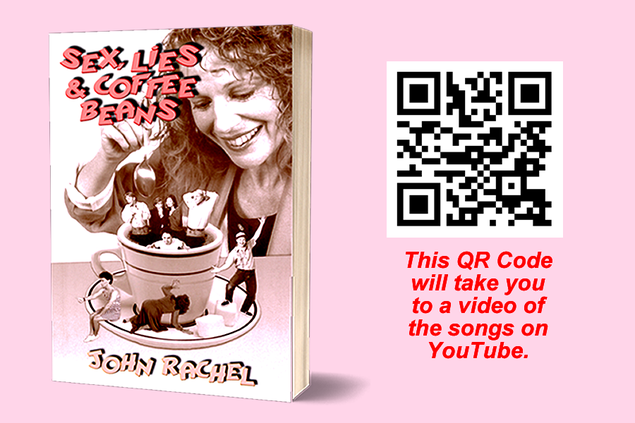 Here's a recent 5-STAR review . . .
"Wow, what a ride! An easy and enjoyable read. Rachel is a smart writer. This story kept me guessing who was more crazy, who was truthful, and where it all was going. John Rachel did a good job introducing the characters and kept them true to their personalities. This was a fun, fun book."

You can still buy the ebook for only $0.99!
And the paperback is ONLY $8.99 - What a deal!

Available at Amazon, Barnes & Noble, Apple, Kobo, Indigo, Smashwords.
CLICK HERE (THEN GO TO THE BOTTOM OF THE PAGE) TO ORDER!