Meet Mary! I replaced her in 2008 as an English teacher here in Japan.
Here's what Mary has to say about LIVE FROM JAPAN! . . .
"This book brings back fond memories of my year in this town and landscape. Its photos and stories are endlessly fascinating to my kids, too, and gives me a great chance to tell them of my time there. Many thanks for bringing it so alive, John Rachel!"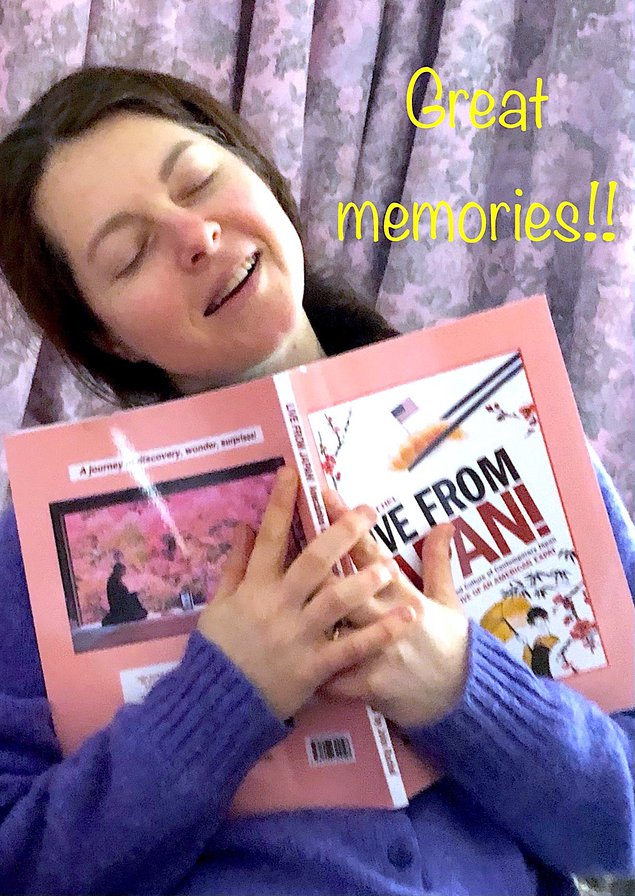 With over 450 color photos, LIVE FROM JAPAN! is a luxurious volume, coming in at $35.95 for the paperback, and normally $9.99 as an ebook.
HOWEVER!
Until Feb 14th (that's only 6 more days) the ebook is available as a pre-order in every popular ebook format for only . . . $2.99!
For links to Kindle, EPUB and every other popular ebook format, click HERE!
Enjoy! It's almost like getting on a plane and going there.