Why write a book?
I write to entertain, and make people happy.
It appears that I've hit the mark with some of the readers of LIVE FROM JAPAN!
"LIVE FROM JAPAN is a lovely book in many ways. The spirit of the book is to encourage community between John Rachel's adopted country and his birth country and the book itself invites, entertains, nourishes and charms, supporting that end." - Amazon Review April 26, 2021
"An expats perspective which sheds light on the unique and quirky aspects of Japanese country life. Highlights include anecdotal descriptions of the great care taken in daily rituals, food customs, and the courtesy extended to people and place." - Amazon Review May 15, 2021
"John's perceptions reminded me of my mixture of awe and puzzlement over Japanese ways and how each generation has distinctive formative influences." - Amazon Review March 15, 2021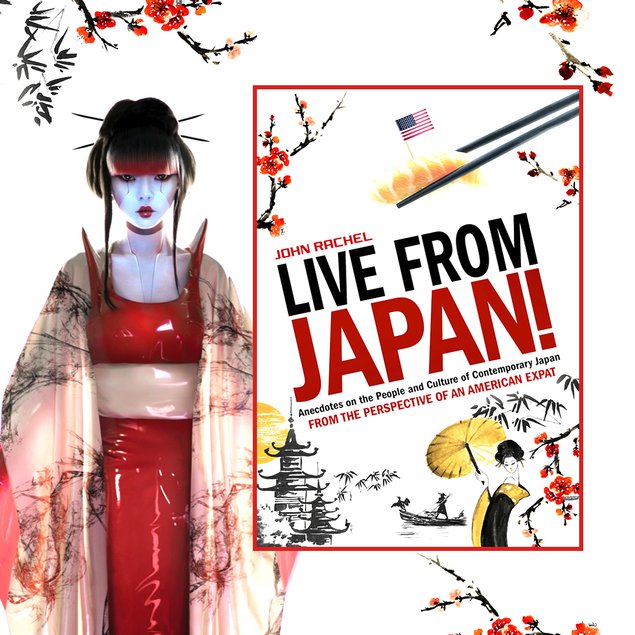 My collection of 63 anecdotes about life in the Land of the Rising Sun is available for everyone's reading pleasure.
People love this book!
5-star reviews at Amazon (US)
5-star reviews at Barnes & Noble
Click HERE to learn more.