Never bought a John Rachel novel?
Here's a good way to get to know this author.
Kindle ebooks are only 99 cents for the
next three days at Amazon.
This is the thoroughly entertaining story of
Billy Green, growing up in Detroit, going
to college at Cornell, finally ending up
in New York City, trying to make sense
of a life that's as randomly and intentionally
cruel, as it's randomly and intentionally kind.
Watch this video to see some of the praise
the trilogy has received over the years.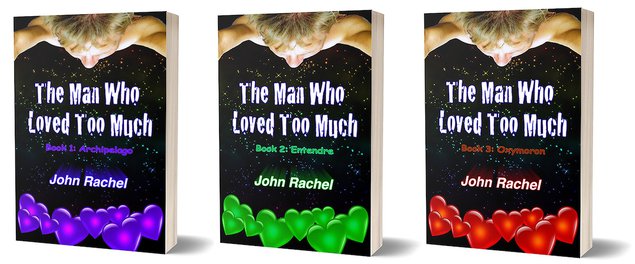 This is Billy Green's sometimes
humorous, sometimes tragic,
always unpredictable journey.
ONLY 99 cents!

Book 1 as a Kindle ebook
Book 2 as a Kindle ebook
Book 3 as a Kindle ebook
For all you could ever want to know about this trilogy, please click HERE!