Highway service areas? Amazing? Exciting?
There's a whole chapter in my book, LIVE FROM JAPAN!, devoted to Japan's highway service areas. For anyone who hasn't seen it, these are the equivalent to what we in the U.S. call 'rest areas'. They provide a place during a long drive on a highway to pull off the road, stop, stretch your legs, go to the restroom, and for those which have the facilities, to buy some snacks and refreshments.

While functionally they are the same, Japan takes this convenience to a whole different level. Many highway service areas here are mini-malls! I have examples in my book of some typical ones to illustrate how elaborate and well-equipped they usually are.
Having said that, this past weekend my wife and I stopped at one on our way to camping in the Japanese Alps, which was really over the top!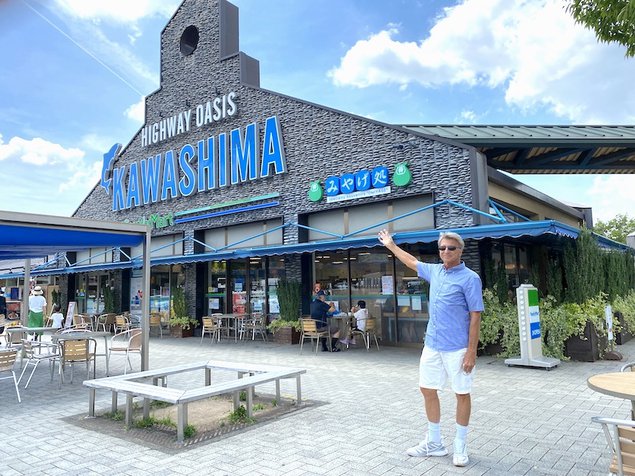 Inside there was a small but adequate water playground!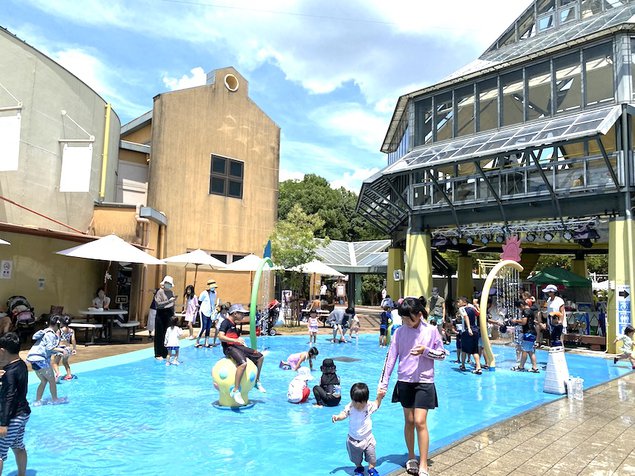 What can I say? Japan goes out of its way to make life a pleasant adventure for everyone. Too bad this highway service area is not next to my house. Or I could be splashing around in the fountains every day to keep cool!
I really LOVE sharing my personal journey of discovery here in Japan, living in a traditional rural community, but taking the time with my Japanese wife to enjoy all of the wonders of the Land of the Rising Sun.
PLEASE NOTE:
Live From Japan!
— in English
—
is on sale at every popular online bookstore in every popular format . . .
The Kindle version is available HERE.
An Apple iBOOK is available HERE.
A B&N Nook Book is available HERE.
Other popular ebook formats are available HERE.
A deluxe paperback is available from Amazon HERE.
A deluxe full-color paperback is available from B&N HERE.
A deluxe full-color paperback is available from the printer HERE.