Hi My Dear Readers and Friends,
I'm super excited to announce that Living an Orgasmic Life is a little more than a month away from being published and on it's way to you! I know it seems like it was a lifetime ago. Apparently that's the way it is in the world of book publishing. Here's a little sneak peak of what's waiting for you inside.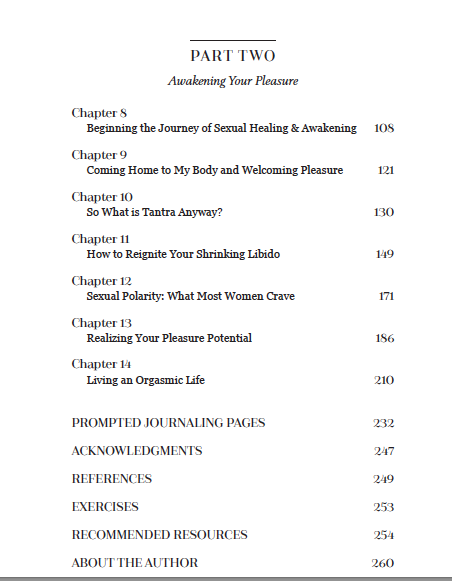 The book is beautifully designed and readable with larger fonts and lots of spaciousness, which is what we need when it comes to our sexuality. We're going into our final stages of production and then off to the printer and distributors. I'll let you know when it hits Amazon.
I'm gearing up for an intense few months of publicity around the book including book signings, mini workshops, speaking engagements, and local and national media. All coming in the midst of my first grandchild making his appearance in late August and my other son getting married in September! It's going to be a wild ride!
If you know of any women's groups that would benefit from hearing my message (I can totally make it PG-13), please reach out and let me know. Amazon reviews are going to be super important once it's published, but more on that later.
In deep gratitude and with lots of love for making this possible!
Xanet