Dear Funders of the Book,
Hooray! Your book has been printed and is now in transit to the United States, where I will process the shipping for all of your pre-orders! The book 'dropped' this morning on Amazon and AmazonSmile, where the kindle version is now also available. The AmazonSmile Foundation will donate 0.5% of the purchase price of eligible products to the charitable organization of your choice. I will be working out sending the links of the e-book to the those who have ordered the e-book version.
https://smile.amazon.com/s/ref...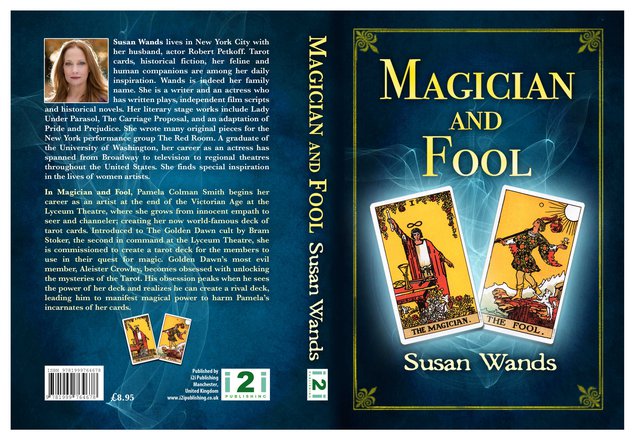 I will be bundling the books along with your bonus merchandise of the mugs and t-shirts. In NYC, there will be a Magician and Fool launch party, details to follow, for those of you who live in the area and would like to come to party and pick up your Magician and Fool goods. Otherwise, it will be mailed to you, processed and sent out by the end of this month.
Thank you once again for all your support and encouragement. I can hardly believe that in about a week, I will be holding a copy of Magician and Fool in my hands. The speaking engagements in London will be at Atlantis Books and Watkins books. Photos from those engagements will be posted and I'll also send some shots from the U.K. Tarot Conference, where I will be presenting the book.
Light and love to you all!
Susan