Dear Patrons and Patronesses of Magician and Fool,
Thank you so much, my groundswell, for floating my Magician and Fool ship!
After 5 days of being #1 on Publishizer, I'm in second place by 1, so I'm back on the trail with a vengeance. We're at 314 sales, the Meditation book beating us by 1! We're up to 314 sales, I need 187 to go to get to the 500 benchmark for inquiry to traditional publishers.
I'm sending out invites to event planners, so if anyone needs a tarot party supplied in the New York or L.A. area, please send them this link and I will get on it!
Thanks again for all your support and encouragement!
Here is a sketch that Pamela did while she was on tour with Sir Henry Irving's Lyceum Theatre. Pamela, nicknamed 'Pixie' at the time is with her best friend, Edy Craig, daughter to Ellen Terry, the leading lady of the company. With them is Bram Stoker, and she has drawn his captain's hat to read 'S.S. Dracula'.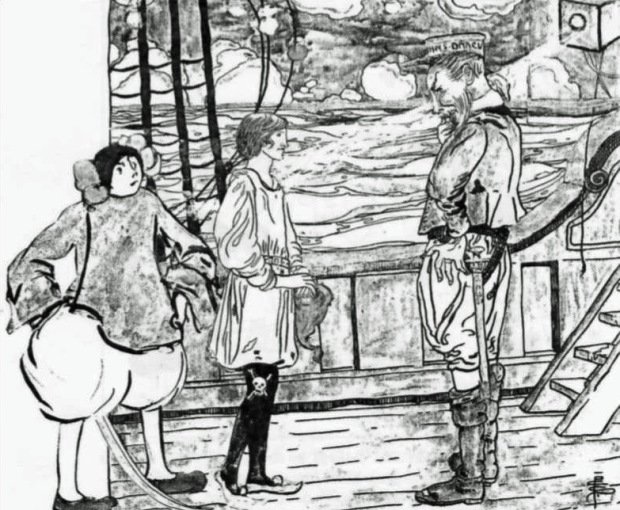 Cheers!
Susan