No Credit Card or Paypal? Alternative payment options can be found at chapter VIII
---
Masters of Beautiful Achievements website: www.alexanderprinsen.com
---
I. The story behind the book
---
I always dreamed of a learning program that would break new ground in Sustainability, Technology and Science. This book is the first outcome of my insights.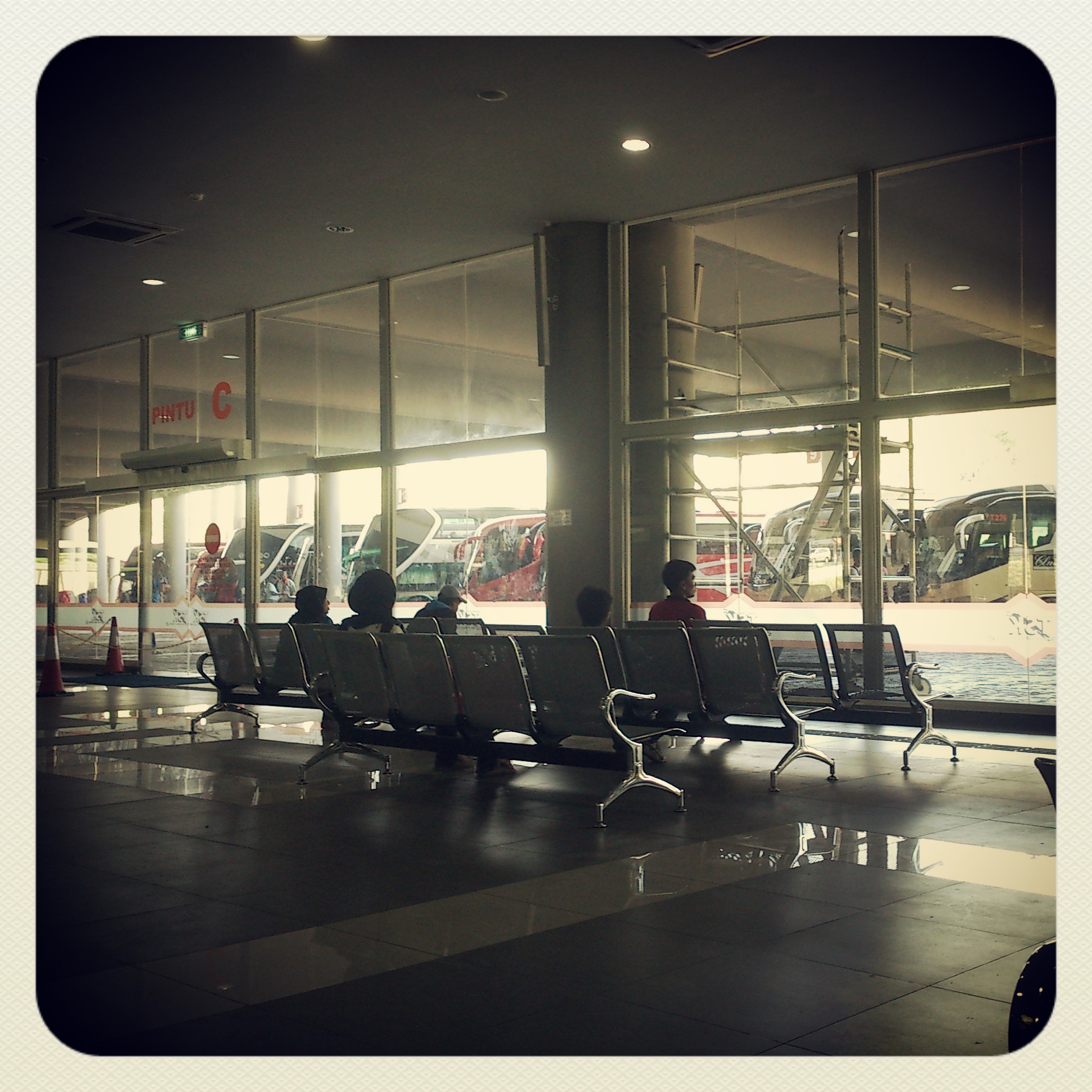 A dream where people live in a world working together with the forces of nature. A world where businesses operating like eco-systems make sense. My dream went against everything our economic society stood for at the time - but this world still exists and I learned about it in the most unexpected way.
For me it was a challenge. I knew almost nothing about sustainable technologies, physics and social innovation. I knew I had to go back to school, but what I needed to learn was not available in schools.
Instead, I had to go where people were taking things to the next level. It meant seeking out those who could help me understand physics and biology.
I quit my corporate job and became an independent professional to create the space I needed. In November 2013, I boarded a plane for a Round the World journey. First stop South Africa. I was now on my quest to meet and learn from the scientists, designers and entrepreneurs about sustainable innovations that are underway.
---
Eight months later, my Masters of Beautiful Achievements, become a reality, my MBA learning program to learn what I needed to understand - How to design Global Sustainable and Entrepreneurial Wonders.
---

---
The MBA is a learning program written as a book. Within lies a treasure trove of stories, business cases and insights about what is needed for our future. Its inspired by Biomimicry, Blue Economy, Entrepreneurship, "Bottom of the Pyramid" and many more. Upon completion, it will become an integration of different perspectives, networked communities (Grassroots, Makers, Hackers, Tech, Peer2Peer, Open Source, Corporations, Urban development and Designers) and their solutions to our global (environmental) challenges.
The time to talk about why we should implement a better business model is in the past. It's time to start implementing, and figure out along the way how to make it work.
---
II. What the book is about
---
A starting point, toolbox, and guide on how to face our environmental, social, and entrepreneurial challenges.
The book is about the stories I have collected, the companies I have talked to and the projects and initiatives that are underway.
It intends to be a starting point for learning about the innovative examples and business cases different networked communities are creating.
The book offers a toolbox for navigating the crossroads that lie ahead. I will share off-the-shelf solutions (like paper made from stone or textile from coffee) that will change the way we think about waste streams.
"The ocean has a message for us. It's calling us to act"
We must go beyond what we know, so that we can create collaboration and the right incentives to make the change happen on a global scale.
---
III. Who is the book for?
---
Piece together a business model that creates real sustainable economic and social value.
For Startup founders, and experienced Entrepreneurs, who seek sustainable profitable opportunities
For Social Entrepreneurs / NGO's who seek new business models for their communities
For inspiration of emerging business eco-system model that provides more than we ever imaged.
For Graduates who seek jobs by starting business opportunity themselves
For Investors and Sustainable Fund Managers looking for positive impact business cases
For Makers, Designers and Architects who seek ways for sustainable innovation and want to know what already is underway
For Teachers and Educators who want to inspire their students on making dreams happen
For those people who want to learn what school does not teach you and are seeking inspiration how to design your own learning program
Through examples, tools, and trends I hope to show you what you can do to implement
Changing your mindset I cannot teach you, I am only able to show you that it can be done. Are you are willing to take up the challenge and make a difference?
Want to know what others have to say: Click here
---
IV. Table of contents
---
1. Why this book?
Integration of my insights of traveling over 3 continents.
Answer questions as to where technology, government, and society are heading.
Understanding why our global supply chain matters.
2. Why it matters to understand the global connection
Security & Government & Corporate and their national, regional, and local implications.
Global Urbanisation rate challenges.
Environment & Climate change that our urban lifestyle is creating

Food system / security, what if food were in abundance?
Biodiversity, why is this important for the future?
(Waste) Water dependency

Financial / Economic systems and their impact on social inequality.
Our obsession with tech solutions (Quantified self / Social Media)
Energy supply and storage, what will happen if access to energy were free?
What has Space travel to do with this?
3. What will happen if we look at our needs differently?
Human diversity and natural selection
Physics & biology is fundamentally basic
Biomimicry / Biometrics to copy best practices
System Design / (Bio)diversity to design better systems
Conclusion needed about what we have
4. What does creativity and innovation have to do with this, examples?
Art & design
Startup scene
Makers, thinkers, and hackers, the group that needs to get in the business again.
Power to the Citizen initiatives
Design thinking, and methodology to find opportunities
Mindset and Psychology of being you
5. Why are the current Sustainability concepts not providing sufficient support?
Green, bio-based, C2C, Circular concepts, etc.
Where does this way of thinking take us?
6. What if you could do things really differently, and also make an impact?
System Design
P2P foundation / power to the citizen
Blue Economy
Bottom of the pyramid concept
7. How to supply the needs of a new generation of - and new type of - entrepreneur(ship)?
What is happening in the startup scene?
Can anybody be an entrepreneur?
Education as the new incubation concept, for a future model.
8. What if the business side of things were different
Empowerment implies incubating great ideas.
Finding business opportunities amongst different mindsets
Economic & financial
9.So what can you do today? Final chapter.
What can you do today to create resilience in your community?Time to start making the future yourself
---
V. SUMMARY: WHY YOU WANT TO SUPPORT ME
---
Be a part of this MBA, and learn how to turn waste into business opportunities.
Curious about what is currently underway and want to be informed.
Learn about the technology that is already out there.
Get inspired; find the ideas and starting points you need to start a business yourself.
Want to be trained on how to do it yourself and seek support from others.
As teacher, be inspired to implement a holistic approach to learning.
As system thinker, you are no longer alone, get connected to like minded people.
Support the companies I have visited with business development opportunities.
Learn which suppliers are out there making good products.
Learn how to create more cash flow from your, or in your, company.
As entrepreneur, learn how to create new business opportunities.
As investor, learn which companies you could invest in.
You want to hire me in the future as coach, facilitator, speaker, tutor or guide.
Want to know what others have to say: Click here
---
VI. About the author
---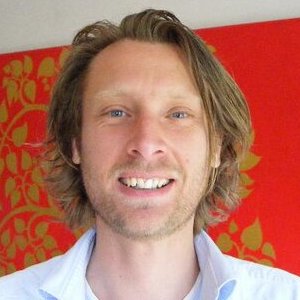 Civil Engineer by Education,
Business Developer by Profession,
Connector by Heart, and
Day Dreamer by Soul.
My name is Alexander Prinsen, and before 2013 I was bored, boring and burned out. So I decided to change my live and began to piece together my vision. Since than I have done the following.
I have joined a group and we teach non-verbal communication skills. We use improvisation to change the mindset from "yes, but" to "yes, and".
Created an education startup that shows students and entrepreneurs sustainable business models based on the Blue Economy philosophy.
I spent a year traveling around the world to meet people who are really achieving beautiful accomplishments.
I never envisioned I would become a Journalist, Anthropologist, Researcher, Activist, Environmentalist, Consultant, Artist, Public Speaker and finally an Entrepreneur…
This quote by Nelson Mandela is what I now believe in:
"Things always seem impossible until it's done."
---
VII. Can I also Donate in other means? Yes!
---
You can also donate in kind:
Airmiles (to purchase additional airline tickets),
Airbnb credits or
other options I have not thought of.
Please contact me to discuss the alternatives : info@Alexanderprinsen.com
---
VIII. How to donate without Paypal / Credit Card?
---
I accept Bank transfer to Rabobank via
AF PRINSEN
IBAN: NL21 RABO 0134 922603
BIC RABONL2U
Currency in EUR
Ref: Support book Masters of Beautiful Achievements
Text (Which I can use for the campaign donation page) to add your comment anonymous
---
IX. Want to contribute above $2500 ?
Please contact Alexander on info@Alexanderprinsen.com to discuss the options
---
X. Cost Structure Book Masters of Beautiful Achievements
---
Finishing what I have started and having time to write, I am aiming for EUR 10.000 (USD 13.200) to complete this journey. This campaign will cover my travel costs (hostels, food, transport, SIM cards, purchase of equipment, and replacement of clothes. And allow dedicated time to finish up the book. For a cost breakdown (in EUR), see the sheet provided