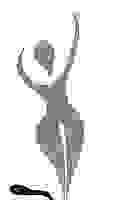 Inside Edge Publishing
At Inside Edge Publishing, we work with our writers every step of the way on their literary journey, helping to bring out the most from their work. From an idea and rough draft, to editing and publication, Inside Edge Publishing helps our authors produce high quality, interesting and entertaining books. We are looking for innovative writing in just about any genre but love memoirs, thrillers, sci-fi, business, and motivational books just to name a few.

Our books frequently appear on the best-sellers lists and our authors are among some of the best known in their genre. At Inside Edge Publishing, we believe that every author has a story to tell, and that every story deserves to be told.
Hybrid publisher
All categories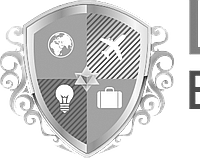 Lifestyle Entrepreneurs Press
Our primary focus is on business and entrepreneurship, personal development and success psychology books, however, we never rule out a driven, entrepreneurial author with another focus. Founded by international best-selling author Jesse Krieger, Lifestyle Entrepreneurs Press focuses on personal development, healthy lifestyles and entrepreneurship-focused titles. Our process starts with your nearly-finished manuscript, which we turn into a beautiful publish-ready book and launch up the best-seller charts. But it doesn't stop there, our most valuable work is in helping you use your book as a business development tool so you can build a thriving book-based business and brand.
Hybrid publisher
Literary Fiction, Mind & Body, Biography & Memoir, Business & Money, Career & Success, Cookbooks, Food & Wine, Communication Skills, Corporate Culture, Crafts & Hobbies, Creativity, Current Affairs, Economics, Education, Entrepreneurship & Small Business, Health, Fitness & Dieting, Journalism, Management & Leadership, Marketing & Sales, Mindfulness & Happiness, Money & Investment, Motivation & Inspiration, Nature & Environment, Parenting, Personal Growth & Self-Improvement, Philosophy, Popular Science, Productivity & Time Management, Psychology, Religion & Spirituality, Science, Sex & Relationships, Society & Culture, Sports & Outdoors, Technology & the Future, Travel
Worldwide