Hello from Tokyo !
Just a quick update on the #nowyouknowguide crowdfunding campaign - week 1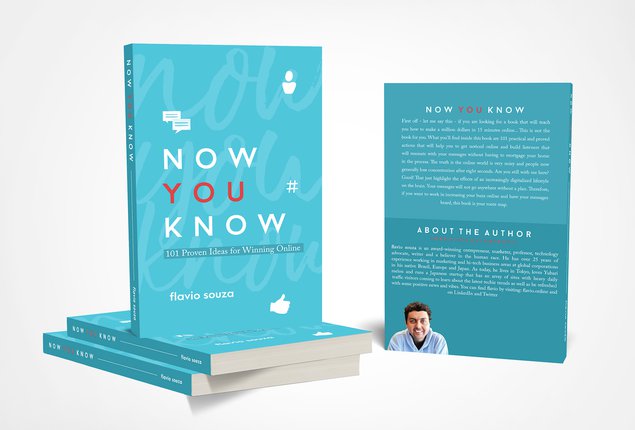 First, I'd like to thank you for subscribing/supporting the Now You Know Guide Book campaign at Publishizer (link below) , as we continue on our quest to find a global publishing partner to work with.
Here is the link of the campaign for your info (feel free to share) : https://publishizer.com/now-you-know/ <- Campaign Link
and here goes some statistics numbers so far:
Rank #2 on BUSINESS & MONEY CATEGORY


Crowdfunding Supporters so far : 14 knights
(more knights needed).


Publishers interested in the Now You Know Guide book : 3 (week 1)


Days Left: 23


Goal: Sell more 486 books.
So, that being said... Here is my learning so far... I have realized and learned with this first week that a Book is not done alone, I mean the writing part maybe can be so, but the selling part definitely is not. Therefore, I would like to ask for YOUR HELP here to let others know about this project.
The value of the Now You Know guide book:
The guide is a timesaver (over 20 years of my online and offline marketing experience on it)
It's based on trial-error methodology (so, you just get what works)
It's NOT theoretical, it's pure practical step by step actions that you can easily implement and get even more noticed online (cut through the noise) and get listeners that will resonate with your message.
All the ideas are cost-free (e.g: No ad campaigns needed or expensive digital marketing budgets) It's growth hacking style ideas.
That's it (Now You Know :) as first week update...
I thank you very much for your initial support, my 14 Knights !
And hope more people would step up and help out here.
Sustainable Regards,
Flavio