Why This Book?
---
We're living in an age of unprecedented scale. Over the last 100 years, we've seen the rise of large corporations that followed a common formula. They achieved scale by adding employees and resources.
Over the last decade or so, we're seeing the emergence of a new form of scale. A new breed of startups has grown to millions of users and billions in valuation within a very short period of time.
Many of these startups aren't selling a product or service any longer. Instead, they build a platform on which others can create and exchange value.
These startups do not scale by scaling internal employees and resources. Instagram gets to a billion dollars with 13 employees while Uber doesn't own any of the taxis it dispatches. These startups scale because of network effects on the platform. As more producers use the platform, consumers find greater value, and vice versa.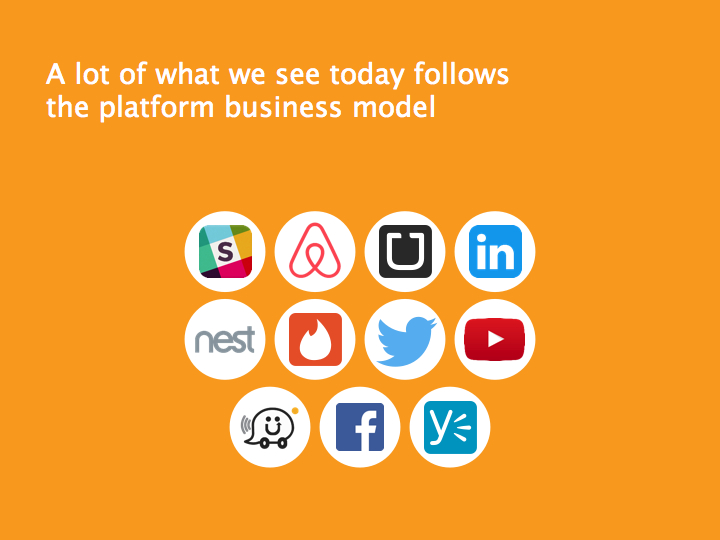 I wrote this book because the rules of achieving scale are fundamentally changing but they aren't understood very well. Platforms need to focus on interactions between users, not simply growth. They need to invest in building feedback loops that keep re-engaging users. The traditional metrics of user growth and active usage do not apply anymore, tracking actual interactions between users is far more critical to scale. We need a new playbook to achieve scale in a world of platforms.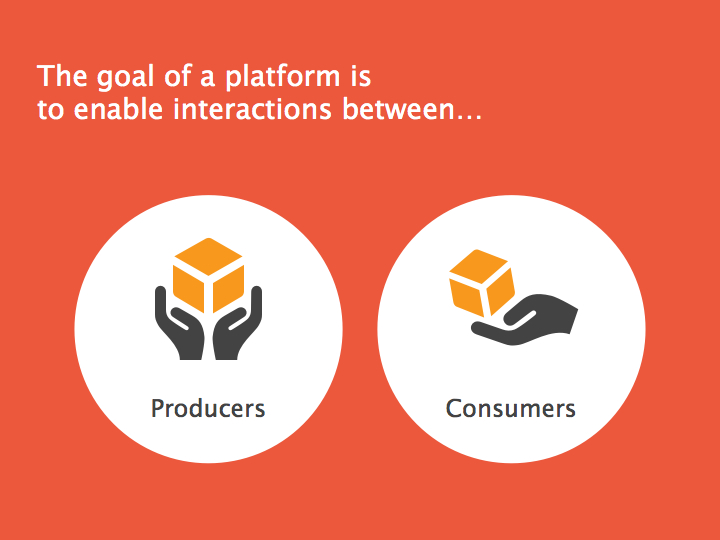 Through the last several years, I've worked with a range of companies - both startups and large enterprises - helping them design and build platforms. This book is based on years of research, in partnership with leading researchers globally (details below). Entrepreneurs around the world have benefited from this work on the Platform Thinking blog. Now, for the first time as a book, the principles of platform scale are brought together in a highly structured and actionable narrative.
Platform Scale is a maker's manual, a guide, for entrepreneurs, innovators and makers looking to build platforms and benefit from this new form of scale. The book provides codified, actionable steps to design and implement platform-based businesses. Platform Scale is a book about unlocking the scale advantages that are possible in today's connected world.
Who is this book for?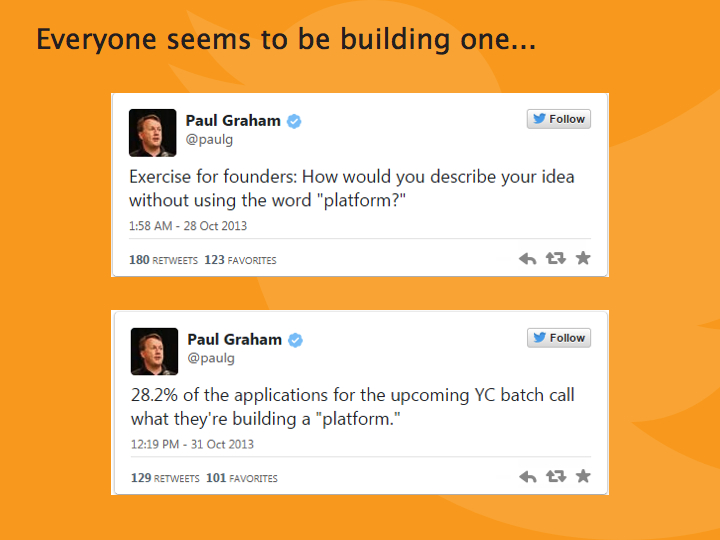 Platform Scale is primarily intended for two audiences: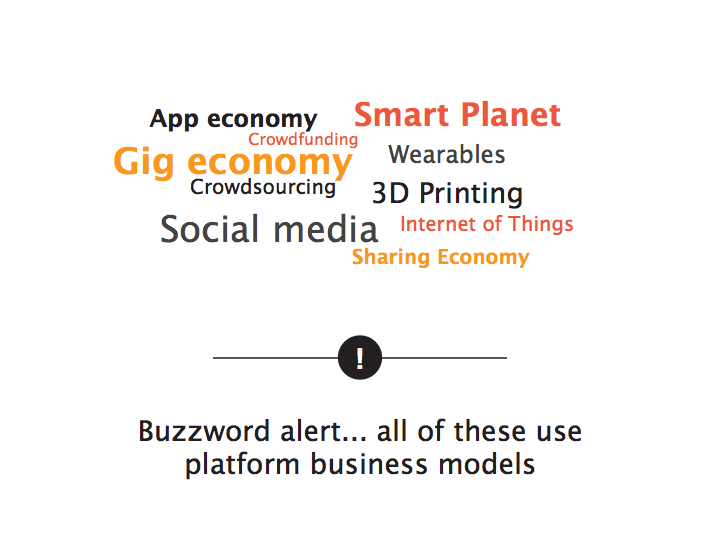 About the Book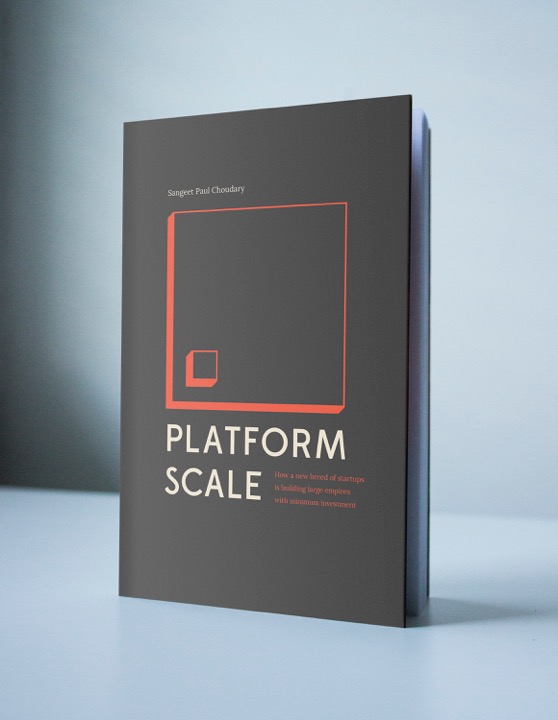 The book, Platform Scale, has 50+ chapters and each chapter is 4-5 pages in length with a clear actionable takeaway. (Scroll down to see the detailed book outline)
The book is aimed at entrepreneurs and managers who are too busy to read bloated business books and who can dive in to the book whenever they need answers on a specific topic.
The book will also be accompanied by:
As a backer of this book, you also get exclusive access to pre-launch content, launch events and post-launch updates.
Corporate and bulk orders are welcome. Contact Sangeet at sangeet@platformthinkinglabs.com to enquire.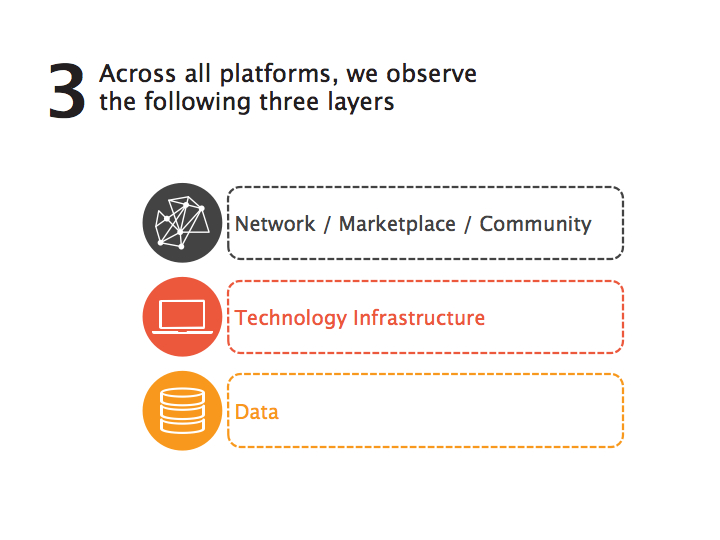 Book Process and Timeline
The pre-order funds will be used towards producing a well-edited, professionally designed book, design of other materials like the workbook and managing an initial print run, and towards marketing and promoting the book. Most of the funds are intended towards marketing the book and ensuring that it reaches a wide base of readers.
The ebook, canvas and posters will be launched in June and the printed book will reach backers within 6 weeks of the launch. The workbook and courses will be launched in August.
About the Author
Sangeet is a widely published technology author, C-level advisor to high growth startups as well as Fortune 500 companies, former head of corporate innovation, keynote speaker (including the G20 World Summit) and the author of the popular blog Platform Thinking.
Sangeet is a columnist for the Harvard Business Review, WIRED Magazine, Forbes and TechCrunch and his work on scalable business models has been featured in the Wall Street Journal, Fast Company, Quartz, GigaOm Research and many other publications globally. He is a contributing author to the book "Managing Startups" (published by OReilly Media). He is also currently co-authoring the book "Platform Revolution" (to be published by WW Norton).
The book Platform Scale is based on strong industry research as well as diverse experience of building and advising such businesses globally.
Sangeet is the Co-chair of the MIT Platform Strategy Summit at the MIT Media Labs. He is also an Industry Fellow at the Centre for Global Enterprise run by Sam Palmisano (ex-Chairman, IBM) and is an advisor to the Global Platform Data Initiative at Stanford University.
Sangeet works with startups as a mentor at 500 Startups, Silicon Valley and JFDI Asia and as an Entrepreneur-in-Residence at INSEAD Business School. He has advised large companies on digital innovation across Europe, the US, Asia, Australia and South America. He was formerly the head of new venture innovation at Intuit.
He has been invited to lecture on this topic at the world's leading universities, including Harvard Business School, MIT Media Labs, Carnegie Mellon University and University of California Davis.
Sangeet has been a keynote speaker or panelist on this topic at leading conferences like the G20 World Summit, ICMA Berlin, SIBOS, ITB Asia and TheNextWeb Europe.
Sangeet also serves on the advisory board of CoFounders Lab, the world's largest community of startup founders. Outside his obsession with scalable digital platforms, he is a passionate blues guitarist, an accidental photographer and a compulsive traveler.

Book Contents
The book is divided into 7 key sections. The following are the section outlines and the constituent chapters in each section.
Section 1: An Introduction To Platform Scale
This section lays out the key factors that lead to Platform Scale and the kinds of businesses that can benefit from it, and those that cannot. It lays out the fundamental shifts in business models that require us to rethink how we design and run new businesses.
Chapter 1: A Brief Guide to Building The Next Big Thing
Chapter 2: Business Model Shift: The Platform Thinkers Manifesto
Chapter 3: Ecosystem Thinking: Building the Future on Plug and Play
Chapter 4: The Platform Stack: Visualizing Digital Business Models and The Drivers of Scale
Chapter 5: The Inner Workings of Platform Scale

Chapter 6: Leveraging Platform Scale: The rise of alternate markets
Chapter 7: Why Platform Scale Needs Smart Architecture
Section 2 - Designing and Planning for Platform Scale
Platform scale cannot be achieved through a set of hacks, it requires the right design decisions. Platforms are multi-sided, user-driven and interaction-centric. Their design is fundamentally different from the design of traditional business models. This section lays out the key principles that go into designing a platform.
Chapter 1: Tweet or Selfie? How Simple and Stupid Ideas Create Large Value With Networks
Chapter 2: How Uber's Drivers, Google's Crawlers and GE's Machines Power a Post-Industrial Economy
Chapter 3: How to NOT Screw Up: Building the Interaction-First Platform Business
Chapter 4: Design Principles for the Internet of Everybody
Chapter 5: The Age of Filters: Building the Mechanics of Personalization
Chapter 6: The Core Interaction: The Flappy Bird Approach to Building a Business Engine
Chapter 7: How It Works: How Startups Like Uber and Quora Build Feedback Loops
Chapter 8: Pull-Facilitate-Match - A Framework for Managing Platform Scale
Chapter 9: The Platform Thinkers' Canvas: A Visual Tool for Innovators and Entrepreneurs
Chapter 10: The Uber for X or Airbnb for Y Philosophy
Section 3: Executing Towards Platform Scale
Section 3 focuses on applying the principles of Section 2 towards building a vibrant platform business. It deals with strategies to constantly monitor and manage activity and liquidity on the platform and create the right tools, incentives and management rules to enable value creation and capture on the platform.
Chapter 1: How to Manage a Playground: Building Incentives for User Contributors
Chapter 2: End of Friction: Encouraging Usage by Removing Barriers
Chapter 3: The Science of Social Spaces: The Instagram Approach to Building the Next Facebook
Chapter 4: The Traction-Friction Matrix: Why Frictionless is Not Always Good on the internet
Chapter 5: Experts or Crowds: How Sampling Costs and Risk Costs Determine Scale
Chapter 6: The 7 Cs of Building Trust in the Sharing Economy
Chapter 7: Cumulative Value: Thinking Beyond Network Effects
Chapter 8: Building Monetizable Ecosystems: How to Own the Transaction and Scale Revenues
Chapter 9: Case Study: How to Fail Like Facebook
Chapter 10: Case Study: How to Disrupt Craigslist
Chapter 11: Case Study: The One Metric That Rules the Uber-Lyft Battle
Section 4: Solving Chicken And Egg Problems
Platforms, marketplaces and social networks that achieve Platform Scale often start with a common problem: the chicken and egg problem. Without users participating, there is no value in the system, and without value, users won't participate in the first place. Most startups, in their quest for platform scale, fail right at this first stop. This section lays out a design pattern for solving this problem and uses that problem to lay out multiple strategies to solve this problem
Chapter 1: Startup Omelette: The Inevitable Chicken and Egg Problem
Chapter 2: Hooking 'Em In: A Design Pattern for Solving Chicken and Egg Problems
Chapter 3: Powering the Single-Player Network
Chapter 4: Case Studies: How Paypal and Reddit Faked Their Way to Traction
Chapter 5: The Distributed Party on Steroids: How to get Producers to Run Your Marketing Department
Chapter 6: Playing Cupid: Bringing in the Ladies
Chapter 7: The Curious Case of Failing with New Payment Mechanisms
Chapter 8: How to Drink Your Own Kool Aid
Chapter 9: When Startups Beg, Borrow and Steal
Chapter 10: The Micro-market Strategy
Chapter 11: From Twitter to Tinder: Hacking Point-in-time Liquidity
Section 5: Beyong The Viral Hit: How to Build an Engine for Repeatable Virality
Everyone wants to go viral. However, most brands and companies fortunate enough to go viral, are able to achieve it only once, or on a few occasions. For most, attempts at virality are hit or miss. Instead, research into the spread of diseases, propagation of myths, and the growth of networks shows that all virality has a set of common factors that can be architected and engineered for repeatable growth.
Chapter 1: Why most companies fail at virality... or succeed only once
Chapter 2: Instagram's Moonshot Moment
Chapter 3: Architecting Diseases: How to Engineer an Epidemic
Chapter 4: Beyond Growth Hacks: The Design-First Approach to Virality
Chapter 5: The Secret to the Next Big Thing: Networks Piggyback Networks

Chapter 6: Viral Engines: How to Have Too Much of a Good Thing
Chapter 7: The Viral Canvas: Planning for Platform Scale
Section 6: Big Enough to Fail
The daily glorifications of startups that achieve platform scale makes one almost believe that all scale is good. This section explores a much-ignored topic: failure of platforms despite achieving scale. It lays out how platform scale can lead to a failure of the very business model that enabled it, and outlines steps to avoid it.
Chapter 1: A Scaling Framework for Platforms
Chapter 2: An Introduction to Reverse Network Effects
Chapter 3: Forms of Reverse Network Effects
Chapter 4: The Anti-Social, Anti-Viral Network: Understanding Network Clusters
Section 7: Metrics For Platform Scale
The metrics used to execute towards platform scale are very different from the metrics we have traditionally used. Most new ventures building platform business models fail because of focusing on the wrong metrics. This section lays out the counter-intuitive metrics that are required to succeed with platform scale.
Chapter 1: One Final Way to Fail at Platform Scale
Chapter 2: The Bad Habits of Traditional Scale
Chapter 3: The Core Metric: Ruling Platform Scale with Focus
Chapter 4: Metrics for Content Platforms
Chapter 5: Metrics for Marketplaces
Chapter 6: Metrics for User Communities
Chapter 7: Beyond AARRR: Platform Metrics for Pirates
Section 8: That's a Wrap: Platform Scale for Large Enterprises

A concluding section detailing how executing towards platform scale is different for large enterprises, and how to make it happen.