Agora Publishing
Agora Publishing is a Canada-based not-for-profit organization, founded in 1997 with the aim of making book publishing accessible to all writers across Canada and internationally.

We are the only hybrid book publisher which is also a cable TV show producer; newspaper publisher; social media marketer and search engine marketing organization.

Do you have a Twitter following of at least 5000?

We will interview eligible authors for 15 minutes for our cable TV show broadcast.

If your raw interview footage generates at least 1000 views within a four day period, we will air your interview on our cable TV show.

Contact us for more information.

Applications are due Saturday, May 29, 2021.

#authors #bookmarketing #writers #tv
Hybrid publisher
All categories
Worldwide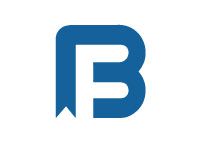 BookFuel
From Manuscript to Market.

We help authors self-publish their books by providing the professional services needed to get books into book stores.

Services offered include: Editing, Cover Design, Print Layout, eBook Conversion, and Distribution.

Our unique Boost program allows authors to have their books created for $2,399.

The process is guided by a dedicated Account Manager, who's goal is to produce the book the author envisioned.

With BookFuel, authors retain 100% of their rights, ownership of their files, and all their royalties.
Service publisher
Children Fiction, Literary Fiction, Mind & Body, Mystery, Thriller, Horror & Suspense, Romantic Fiction, Science Fiction & Fantasy, YA Fiction, Biography & Memoir, Business & Money, Career & Success, Cookbooks, Food & Wine, Health, Fitness & Dieting, History, Journalism, Politics & Social Sciences, Religion & Spirituality, Science, Society & Culture, Sports & Outdoors, Technology & the Future, Travel
Worldwide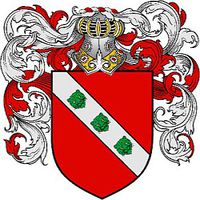 ShieldCrest Publishing
ShieldCrest are book publishers based in the UK who fill that vital gap for talented authors where mainstream publishers are unwilling to give them that chance. We strive for excellence and invest in our authors and are listed in FreeIndex as the number one independent publisher in the UK for price quality and service rated author satisfaction. We publish books of all genres including; fiction, historical, biographies and children's books.

ShieldCrest publishing continues to grow rapidly with satisfied authors throughout the UK and overseas. Our range of products includes paperbacks, hardbacks and digitised e-books in all formats used globally in the myriad of e-readers.

In addition to the above, ShieldCrest provides a complete range of services including book design and layout, illustrations, proof reading and editing. For marketing we offer author web page, press releases, social media marketing packages and many other support services to help both first time and experienced authors get their books into the market quickly and maximise on the opportunities available.

These services enable us to guide our authors through the process as we transform their manuscript into a professional book, which can take its place with pride next to any famous author's book of the same genre.

The staff at ShieldCrest have many years experience in the book industry and this wealth of experience is put at the disposal of our authors.

Our clients include established authors such as Diane Marshall who has been acclaimed as the best writing talent to come from Scotland for years by The Scotsman newspaper, and Prof Donald Longmore OBE, who performed the first heart transplant in the UK and has sold thousands of medical books used by students throughout the world. We also recently released "Martin Foran-The Forgotten Man" by J.R. Stephenson, which features fraud within the police, abuse within the prison service and injustices in the courts and has been featured in the press and on TV.
Service publisher
Children Fiction, Literary Fiction, Mind & Body, Mystery, Thriller, Horror & Suspense, Romantic Fiction, Science Fiction & Fantasy, YA Fiction, Biography & Memoir, Business & Money, Career & Success, Cookbooks, Food & Wine, Health, Fitness & Dieting, History, Journalism, Politics & Social Sciences, Religion & Spirituality, Science, Society & Culture, Sports & Outdoors, Technology & the Future, Travel
Worldwide